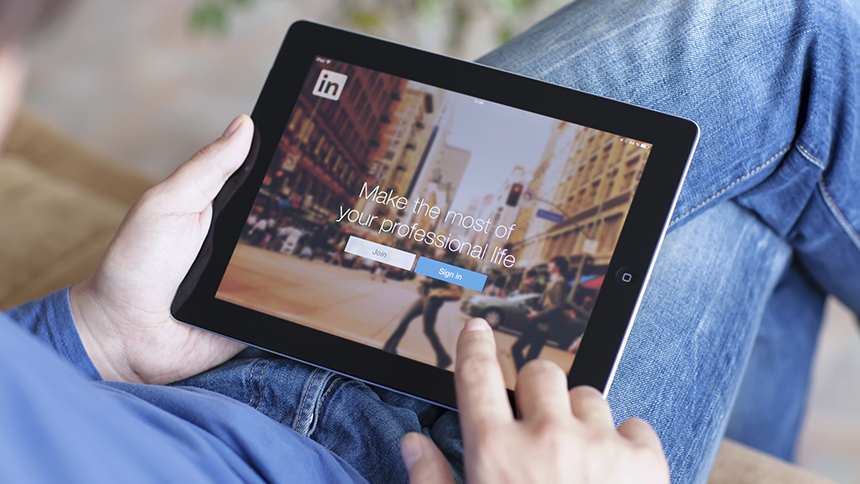 If you're like any savvy job seeker, you know the importance of a solid Linkedin profile, which is why we're all about it.
In the past, we've shown you how to launch your career using LinkedIn. Now we're tackling a more fundamental question: How can you use LinkedIn to find a job?
To gather even more LinkedIn tactics, we stopped over to Quora to see what those experts had to say.
Turns out, there are a few more things you can do to really crank up your LinkedIn game.
Let's jump in.
1. Upgrade Your Photo
"It's worth spending money to get a professional headshot." —Mark Meloon
A good LinkedIn headshot photo shows you're professional and confident. But if you can't spring for a professional photo, Mark Meloon suggests finding an online retouching service that can up the look of your homemade headshot on the cheap.
2. Ask For Recommendations
"Seek recommendations from your managers, seniors and team-mates." —Ayan Kumar Halder
Sure, it's a little awkward to ask for a recommendation, but it's definitely worth it. A good review helps verify your accomplishments, works towards your profile completeness and provides a snapshot of your soft skills.
3. Complete Your Profile
"There is evidence that a completed profile garners far more clicks and attention [than] even mostly completed profiles." —Andy Parker
Not only does a completed LinkedIn profile make you look more professional, it also dramatically ups your visibility. So next time LinkedIn tells you to update your profile, see what steps it's recommending you take. The goal? To achieve LinkedIn's All-Star status, a level of profile completion that can make you 40 times more likely to get contacted on the network.
4. Interact and Publish
"Something as simple as liking content while you're on the morning commute goes a long way in the ripple effect of visibility on Linkedin. Remember—as soon as someone else likes something you share, it shows up on their connections feeds as well. One of their connections could be holding the dream job you want." —Kushaan Shah
This on-the-train or while-the-coffee-brews activity is a great way to show your face a little more on LinkedIn. To take it one step further, publish an article that you found interesting (and that relates to your field). Think about it, you're always reading industry articles anyway. Might as well share them and reap the networking benefits.
5. Follow Your Top Companies
"Find as many companies you would like to work for to follow. Many of these companies will have a job postings page that gets updated constantly. LinkedIn even sends you email alerts if certain companies have a job opening that you would be a good fit for." —Aaron Freres
Once you've discovered your top companies, follow them on LinkedIn. Not only will you learn more about the companies you're vying for, you'll stay on top of any job-related action.
Ready to take your LinkedIn profile to All-Star status, and create optimal alignment between it and your resume? It's time to get a pro involved with a professional LinkedIn edit.