Service Writer
Quality Equipment, Henderson, North Carolina, United States, 27537
Work at Quality Equipment
---
We are a John Deere dealer with 29 locations serving a diverse group of agricultural, commercial, and residential customers in North Carolina and southern Virginia.

At Quality Equipment, we pride ourselves on our commitment to our customers, our employees, and our community.

Our employees and management stay close to our customers and strive to serve them quickly and in ways that make sense in each local area. Our work culture is ethical, entrepreneurial, and hard working.

We work with excellent people every day our customers and our co-workers.

Our work is challenging and offers a great deal of variety in the tasks we do.

At Quality Equipment, we strive to be the premier John Deere dealer in our region by serving our customers with commitment and integrity. We offer the opportunity for stable, rewarding, and challenging work with a large and growing company which still maintains the feel of a small business.

At Quality Equipment, there are opportunities to grow and advance in your career. We are currently looking for a part time Service Writer to join us in our Henderson store. BASIC FUNCTIONS AND RESPONSIBILITIESFields internal and external customer inquiries for the Service DepartmentOpens work orders maintains control until they are closed and invoicedUpdates customer profiles using equipment, hours, or other information from the customer work ordersMaintains service accessories and supplies and prepares replacement orders when necessaryPrepares warranty and/or product improvement for submission by the Central Warranty AdministratorAssists customers with mower or equipment loading/unloading when necessary.Performs other functions or duties as directed by management in-line with the objectives of the dealership.Close and process RO s for payment when neededAssist technicians and provides part service including parts lookup, pulling parts from parts stock and processing MD orders (where applicable)Assists on the parts counter when necessaryAssists with loading/unloading trucks when necessary (where applicable)Acts as an ambassador for the dealership and protects the positive dealership image, while promoting customer loyalty and goodwill EXPERIENCE, SKILLS, AND KNOWLEDGE REQUIREMENTSBasic knowledge of accounting practices.Ability to use standard desktop load applications, such as Microsoft Office and internet functions.Knowledge of office procedures.General understanding of mechanical/technical terms is preferred.High school diploma or equivalent experience.Ability to operate forkliftGood understanding of local conditions with a knowledge of sale and resale values of machinery.Must be a self-starter with good communication and inter-personal skills.Good computer skills.Positive attitude.Agricultural background preferred. PHYSICAL DEMANDSNoise Levels: High.Weight Requirements: Lifting up to 50 lbs.Mobility: Standing and sitting for long durations.Visual: Working with PC, manuals, and close detailed work.Driving: Daily short and long distances.Respiratory: Possible exposure to exhaust and dust fumes.Dexterity Ability to grasp and manipulate tools and parts. Our employees receive competitive wages and can participate in the 401(K) program with employer match and receive a company discount. In addition, Quality Equipment provides significant paid training and opportunities for professional and personal development.

Our goal is for our employees to reach their full potential.
Featured Company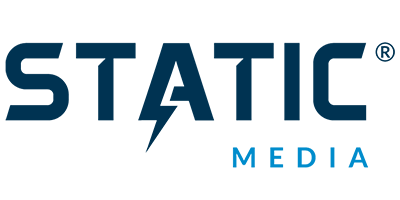 We give readers what they want, before they want it.
---