Assistant Marketing Manager - Shadow Ridge
Marriott Vacations Worldwide, Palm Desert, California, United States, 92211
Work at Marriott Vacations Worldwide
---
Are you ready to grow your dream career while making others' vacation dreams come true? Marriott Vacations Worldwide is a world premier organization for Vacation Ownership with resorts at destinations around the globe. Join our team and help deliver unforgettable experiences that make vacation dreams come true.

*Relocation assistance may be available.

Marriott Vacation Club®, a leader in the vacation ownership industry, is seeking motivated individuals with concierge and customer service experience to join our award-winning sales and marketing team. We are currently looking for driven individuals with outgoing personalities who are financially motivated to work with guests at Marriott® hotel properties to promote the Marriott Vacation Club Destinations® Program. As a Vacation Sales Concierge, you will offer hotel guests financial incentives in exchange for learning about our points-based ownership product.

Assists the Marketing Manager with managing day-to-day activities and aids in the development of the overall competence and performance of the marketing workforce. Assists the Marketing Manager in various activities including recruiting, selecting, training, motivating, rewarding, coaching, managing conflict, and managing the performance of marketing executives. Helps analyze data and reports in order to monitor tour flow and team/unit performance. Under supervision of and at the direction of the Marketing Manager, develops, recommends, and implements solutions to increase the number of tours generated. Builds and maintains relationships with sales management and the sales force. As needed by the Marketing Manager, communicates marketing strategies and solutions to the sales force. Assists the Marketing Manager with other duties as directed.

EDUCATION AND EXPERIENCE:High School diploma or GED, or 2 years of equivalent work experience; minimum 2 years experience in a similar positionProficiency in reading and writing English (additional language required for certain positions)Work in close contact with the general public in sales and marketing situations that require bold communication and customer service skillsDemonstrate openness to adapt to different cultural contexts based on locationTravel 20% to 50% of the timeMust be willing to work weekends and holidays as required by business needs

JOB SPECIFIC TASKS:Developing and Executing Marketing StrategyHelps develop and implement strategic plans to include budget considerations, site goals, and forecasts for appropriate activities.Developing Programs for Generating Traffic Flow/BusinessCoordinates with marketing operations and other site marketing programs on new initiatives to increase production in channels.Helps develop strategies and incentive programs to meet or exceed budgeted numbers.Identifies trends when production is not meeting budget expectations and implement solutions.Maintaining, Analyzing, and Communicating Key Reports:

As directed by Marketing Manager, uses reports on individual and team production performance (e.g., Confirmations-Experiences per guest, volume-per-guest [VPG], close rate, employee satisfaction, Regional Customer Experience Report, Site Daily Flash).

Managing Relationships External to Marketing

Builds and maintains relationships between sales management and the marketing department to ensure there is a clear understanding of eligibility requirements or details of participation for generating tours.Shares marketing information and strategy with sales force.Builds partnerships with resort operations, hotel linkage , OPC vendors, etc., where applicable.

Managing and Developing the Sales - Marketing Workforce :

As directed, prepares for and conducts team meetings.Helps the Marketing Manager measure the performance of marketing executives/team leaders against goals and hold them accountable.

Importance to My Job:Provides one-on-one coaching and mentoring to team associates.Rewards and recognizes associate performance (e.g., way-to-go letters, personal bests, top three per channel, top VPG, attendance, special contribution, top three total packages).Motivates associates to increase production and performance (e.g., through contests, Special Performance Incentive Funds [SPIFs], motivational e-letters).Observes and identifies associate areas of strength and development opportunities (e.g., through ride-alongs, shadowing, monitoring).Provides on-call support to associates when not on site.As directed by the Marketing Manager, seeks and reviews sales and marketing best practices/publications and uses this information to train/coach associates to increase production.As directed by the Marketing Manager, provides information used in formal performance reviews and uses this information to create individual development plans, career paths, and promotion development plans.Identifies and responds to the needs/questions/issues (both work and non-work related) brought forth by team associates.Mediates team conflict.Monitors standard practices and develops amendments to standard practices as directed by the Marketing Manager.As directed by the Marketing Manager, delivers and coordinates various training programs.Helps develop and review policies and procedures pertaining to workflow, lead distribution, reward, recognition, and discipline.Creates an awareness and understanding of policies and procedures for conducting business (e.g., Flight Plans, Local Standard Operating Procedures).As needed, participates in selection processes (e.g., interviewing).Contributing to the Management of the Enterprise.Understands and abides by state and federal regulations around marketing activity (e.g., state marketing matrix, national Do Not Call registry [DNC]).Updates plans and actions to prepare for management meetings.Orders, stock, track, and replenish all marketing collateral and supplies.Performs other duties as assigned.

Marriott Vacations Worldwide is an equal opportunity employer committed to hiring a diverse workforce and sustaining an inclusive culture.
Featured Company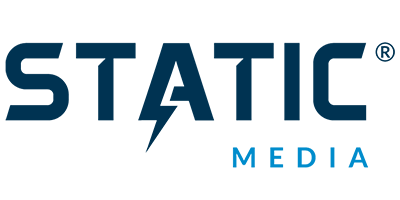 We give readers what they want, before they want it.
---