Director of Marketing & Communications
University of California, Santa Barbara, Santa Barbara, California, United States, 93190
Work at University of California, Santa Barbara
---
Payroll Title:

COMM SPEC 4Job Code:

5887Job Open Date:

9/05/2023Application Review Begins:

9/20/2023Department Code (Name):

DIRA (HOUSING-DIRECTOR ADMIN)Percentage of Time:

100%Union Code (Name):

99 Non RepresentedEmployee Class (Appointment Type):

Staff: CareerFLSA Status:

ExemptSalary Grade:

MSP/24Budgeted Salary Range:

$91,300 - $120,000/year is the budgeted salary range that the University reasonably expects to pay for this position.Full Salary Range:

Salary offers are determined based on final candidate qualifications and experience; the budget for the position; and the application of fair, equitable, and consistent pay practices at the University. The full salary range for this position is

$91,300 -$170,700/year.Work Location:

De La Guerra - 1501Working Days and Hours

, Monday-Friday, 8:00am - 5:00pmBenefits Eligibility

Full BenefitsType of Remote or Hybrid Work Arrangement if applicable

HybridSpecial InstructionsFor full consideration, please include a resume and a cover letter as part of your application.Department ProfileThe MarCom Team performs a wide variety of multimedia communication and marketing duties related to the mission and goals of Housing, Dining & Auxiliary Enterprises (HDAE), which is an integral part of the educational program at UC Santa Barbara. HDAE provides a comprehensive array of essential services, and strives to enhance the quality of life of the University community by providing an environment that is supportive of the educational needs and extracurricular activities of our students.Benefits of BelongingWorking at UC means being part of this vibrant institution that shines a light on what is possible. People make UC great, and UC recognizes your contributions by making this a great place to work. Excellent retirement and health are just one of the rewards. Learn more about the benefits of working at UCBrief Summary of Job DutiesUnder the general direction of the Associate Vice Chancellor (AVC) of Housing, Dining & Auxiliary Enterprises (HDAE), the Director of Marketing & Communications serves as a member of the Auxiliary Enterprises Management Team in HDAE. The team shares responsibility for an auxiliary services operation that houses 10,000 students, faculty, staff and family residents on campus, provides support services for 9,300 students residing in the communities adjacent to the campus, serves 21,000 customers daily in its retail and board dining programs, manages the University Campus Store and University Center, hosts 150,000 guests annually for conferences and meetings, manages a major events center (Events Center), and oversees the administration of transportation, parking and fleet services. Additional responsibilities in the HDAE portfolio include Administrative & Residential Information Technology (ARIT) and The Club & Guest House. HDAE employs 600 full-time employees and 1,300 student employees, with annual operating budgets totaling $160 million. HDAE maintains a physical plant of more than 3 million square feet of buildings and 250 acres of grounds and landscaping.Required Qualifications* Bachelor's degree in related area and / or equivalent experience / training* 7+ years of relevant experience in communications* Advanced knowledge and understanding of all aspects of communications, including strategic planning for various media venues, technical aspects and requirements of various venues, and most appropriate and effective applications.* Excellent written, verbal, interpersonal communications, active listening and political acumen skills.* Advanced skills to create, develop, and implement long- and short-term strategic communication plans.* Advanced skills to advise and consult management on all aspects of communications, ranging from developing effective communication strategies to appropriately responding to inquiries regarding sensitive or complex issues or information* Demonstrated team leadership skills to build consensus, anticipate problems and challenging situations, and develop mutually agreed-upon strategies and solutions.* Strong ability to independently manage many projects while ensuring deadlines are met with appropriate quality control and follow-up.* Demonstrated knowledge of best practices for the web, social media tools, and current and projected trends to monitor and analyze for effective results.* Working knowledge of Adobe Creative Suite, Drupal and various social media platforms.Preferred Qualifications* Experience developing, implementing, evaluating and adapting marketing plans as well as print design/marketing to effectively reach diverse audiences* Advanced knowledge and of the organization including its mission, vision, goals, policies, and infrastructure; strong knowledge of current affairs and issues in higher education* Demonstrated working experience in higher education and/or the public sector* Knowledge of graphic design techniques, video production skills, and design fundamentals (conceptual, typography, imagery, etc.).* Experience creating web pages, graphics, videos and content for digital signage and social media platforms.* Master's degree in related areaSpecial Conditions of Employment* Satisfactory conviction history background check* UCSB is a Tobacco-Free environment* Occasional evening and weekend workJob Functions/Percentage of Time/DutiesMultimedia Communications & Marketing -65%Multimedia Communications & Marketing - Establishes goals and objectives, and functions with autonomy in leading efforts to develop, implement, oversee, and continually update and improve HDAE's multimedia communications including web, print, and video presence, digital signage network, and social media platforms. Establishes resource levels and production schedules for multimedia delivery systems, analyzes information flow, controls budget and costs, supervises development of standards, and researches state of the art programs and tools. Maintains an expert level of proficiency in a variety of the latest software applications and various computer platforms.Develops, implements, and continually updates the marketing program for HDAE. Responsible for exposure of programs, services, and information to customers in order to optimize HDAE's ability to generate revenue. Ensures maximum visibility of HDAE accomplishments. Develops and implements a variety of market research techniques and concepts in consultation with both internal and external constituents of HDAE, and researches best practices and methods. Works with clients and/or administration to create, develop, and implement long- and short-term communication plans, projects, and educational campaigns.Advises and consults with divisional administration regarding all aspects of communications including developing strong communication strategies that effectively deliver the desired message, policy interpretation, and problem resolution. Develops and assesses constituent-based communication strategies to inform and guide stakeholders on key issues, including those specific to students, parents, faculty, staff, conferees, and community members. Creates systems of communications that work effectively for individuals and groups from a wide variety of backgrounds.Leadership/Supervision - 30%Manages the accountability and stewardship of human, financial, and physical resources in compliance with departmental and organizational goals and objectives. Achieves organizational objectives through the coordinated accomplishments of professional and student staff. Effectively manages staff responsible for producing a variety of communication pieces in multiple venues or mediums including written, visual or electronic communications. Supervises Communication Specialist 3 responsible for the production and development of external web sites, virtual tours, photography, signage, videos, and presentation pieces for the department and program units. Supervises Marketing Specialist 2 responsible for the department's social media channels, digital signage, HDAE intranet, graphic design, photo archive, and videos. Overall supervision of 1-2 marketing student assistants. Establishes goals, timelines and priorities, assigns and monitors work, manages accountability, conducts performance evaluations, processes reclassifications, promotions, recruitments, hires, and terminations, and administers necessary discipline, career guidance and professional development opportunities. Ensures staff adhere to defined internal controls, systems and procedures to protect departmental assets, and deliver high quality products within budget and time constraints.Chairs division-wide committee of communicators, and works closely with them on user experience and customer touchpoints with the HDAE brand. Works closely with other campus departments responsible for distributing information to students, staff, faculty, the community and professional organizations. Works cross functionally with key leaders and content experts across the university to identify and manage issues and coordinate internal and external strategies. Builds trusted relationships with campus partners, based on a track record of reliability, results, and awareness of issues. Assumes responsibility for establishing branding efforts to develop a consistent look and feel of department and divisional multimedia communications, logos and signage, and ensures alignment with UCSB style guide. Establishes appropriate tone and message of departmental communications. Selects, hires and directs creative and technical consultants and service providers to deliver and enhance digital media products.Special Tasks -5%As assigned by the AVC, Chief of Staff, or Chief Financial Officer, provides leadership and participates in developing initiatives and programs that enhance the portfolio of services provided by HDAE across campus. Identifies and manages a variety of topics, evaluates options for desired outcomes, and presents information and recommendations to the management team. Represents HDAE in campus meetings, on committees and in communications. Stays abreast of all issues facing HDAE and ensures that the AVC is immediately informed of any communication issues impacting the department. Performs other campus, sub-divisional and divisional projects as necessary.Vaccinations Programs - Including SARS-COV-2 (COVID-19)As a condition of employment, you will be required to comply with the University of California Policy on Vaccinations Programs - With Interim Amendments.*As a condition of Physical Presence at a Location or in a University Program, all Covered Individuals** must participate in any applicable Vaccination Program by providing proof that they are Up-to-Date with any required Vaccines or submitting a request for Exception in a Mandate Program or properly declining vaccination in an Opt-Out Program no later than the Compliance Date (Capitalized terms in this paragraph are defined in the policy.).Federal, state, or local public health directives may impose additional requirements.For more information, please visit:* UC Santa Barbara COVID-19 Information https://www.ucsb.edu/COVID-19-information* University of California Policy on Vaccinations - With Interim Amendments https://policy.ucop.edu/doc/5000695/VaccinationProgramsPolicy* August 5, 2021 California Department of Public Health (CDPH) Order (Heath Care Worker Vaccine Requirement) https://www.cdph.ca.gov/Programs/CID/DCDC/Pages/COVID-19/Order-of-the-State-Public-Health-Officer-Health-Care-Worker-Vaccine-Requirement.aspx* Note: UC will be updating the COVID-19 vaccination policy to systemwide opt-out program (May 25, 2023) https://ucnet.universityofcalifornia.edu/news/2023/05/uc-updating-covid-19-vaccination-policy-to-systemwide-opt-out-program.html** Covered Individuals: A Covered Individual includes anyone designated as Personnel, Students, or Trainees under this Policy who physically access a University Facility or Program in connection with their employment, appointment, or education/training. A person accessing a Healthcare Location as a patient, or an art, athletics, entertainment, or other publicly accessible venue at a Location as a member of the public, is not a Covered Individual.Equal Opportunity/Affirmative Action StatementUC Santa Barbara is an Equal Opportunity/Affirmative Action Employer and all qualified applicants will receive consideration for employment without regard to race, color, religion, sex, sexual orientation, gender identity, national origin, disability status, protected veteran status, or any other characteristic protected by law .Reasonable AccommodationsThe University of California endeavors to make https://jobs.ucsb.edu accessible to any and all users. If you would like to contact us regarding the accessibility of our website or need assistance completing the application process, please contact Katherine Abad in Human Resources at 805-893-4664 or email katherine.abad@hr.ucsb.edu.

This contact information is for accommodation requests only and cannot be used to inquire about the status of applications.Privacy Notification Statement and Notice of Availability of the UCSB Annual Security Report DisclosuresApplication StatusIf you would like to check the status of your application, please log into the Candidate Gateway where you applied and click on 'my activities'.
Featured Company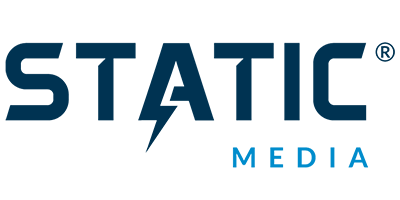 We give readers what they want, before they want it.
---