General Assignment Editor
CoStar Group, Inc., Los Angeles, California, United States, 90079
Work at CoStar Group, Inc.
---
General Assignment EditorJob DescriptionOVERVIEW CoStar Group (NASDAQ: CSGP) is a leading global provider of commercial and residential real estate information, analytics, and online marketplaces. Included in the S&P 500 Index and the NASDAQ 100, CoStar Group is on a mission to digitize the world's real estate, empowering all people to discover properties, insights and connections that improve their businesses and lives. We have been living and breathing the world of real estate information and online marketplaces for over 35 years, giving us the perspective to create truly unique and valuable offerings to our customers. We've continually refined, transformed and perfected our approach to our business, creating a language that has become standard in our industry, for our customers, and even our competitors. We continue that effort today and are always working to improve and drive innovation. This is how we deliver for our customers, our employees, and investors. By equipping the brightest minds with the best resources available, we provide an invaluable edge in real estate. CoStar is the global leader in commercial real estate information, analytics and news. Commercial Real Estate industry professionals around the globe use CoStar to access the most comprehensive data to make decisions with confidence. CoStar delivers immediate, verified commercial real estate information on over 5.9 million properties across every market. Learn more about CoStar. ABOUT THE ROLE As a CoStar news editor based in Los Angeles, you will be responsible for managing a team of journalists covering the West Coast and the real estate needs of its dominant entertainment and technology industries. We are seeking a well-organized, entrepreneurial self-starter who can lead a staff to regularly deliver scoops and enterprise about the people, properties and trends that animate this region and its retail, office, industrial and apartment sectors. This is a high-profile post, so we have a strong preference for an editor experienced in real estate or business topics who can help readers understand how the region is changing and where its future lies. You'll have an opportunity to put your stamp on coverage that reaches our international audience. CoStar News is the go-to source for commercial real estate industry news, delivering timely stories that help our readers stay informed. We publish breaking news and analysis of the latest deals, major transactions, and promotions across numerous markets worldwide. The team is made up of journalists from outlets including The Washington Post, Bloomberg and the Chicago Tribune. The news division provides independent, impartial coverage that applies the highest journalistic standards and ethics to its work. The news team has been recognized with regional and national awards for its journalism. As part of a subscription-based business, our newsroom also offers the financial stability desired by many journalism professionals while still providing a fast-paced breaking news environment. RESPONSIBILITIES Take the lead in defining, producing and managing the delivery of original daily news coverage for CoStar's extensive online audience of commercial real estate professionals Monitor major industry trends, leaders and companies, including news and social channels, for leads and industry relevance Collaborate and coordinate with CoStar's graphics and photo department to ensure high-quality visuals accompany every story Be responsible for the accuracy and veracity of the news you edit and ensure writers follow generally accepted journalism ethics and standards to report the facts, including a commitment to truth, accuracy, fairness and impartiality Be responsible for ensuring stories are appropriately tagged for search and distribution purposes Collaborate and coordinate with CoStar's research department to ensurethe news we publish is in sync with the real estate data provided to subscribers BASIC QUALIFICATIONS Bachelors' journalism, communications, English or a related discipline 5+ years of proven editorial supervisory experience with a daily or weekly business publication PREFERRED QUALIFICATIONS AND SKILLS Reporting, writing, or editing experience within real estate industry High attention to detail with the ability to eliminate spelling, grammatical and punctuation errors, improve readability and ensure that all content is factually correct Display a command of AP style Results oriented with proven ability to prioritize, drive and achieve results through self and others while working under deadline B2B media experience Ability to work within a fast-paced, collaborative environment and manage both up and down the management chain WHAT'S IN IT FOR YOU? When you join CoStar Group, you'll experience a collaborative and innovative culture working alongside the best and brightest to empower our people and customers to succeed. We offer you generous compensation and performance-based incentives. CoStar Group also invests in your professional and academic growth with internal training, tuition reimbursement, and an inter-office exchange program. Our benefits package includes (but is not limited to): Comprehensive healthcare coverage: Medical / Vision / Dental / Prescription Drug Life, legal, and supplementary insurance Virtual and in person mental health counseling services for individuals and family Commuter and parking benefits 401(K) retirement plan with matching contributions Employee stock purchase plan Paid time off Tuition reimbursement On-site fitness center and/or reimbursed fitness center membership costs (location dependent), with yoga studio, Pelotons, personal training, group exercise classes Access to CoStar Group's Diversity, Equity, & Inclusion Employee Resource Groups Complimentary gourmet coffee, tea, hot chocolate, fresh fruit, and other healthy snacks This position offers a base salary range of $125,000 - $195,000, based on relevant skills and experience and includes a generous benefits plan. We welcome all qualified candidates who are currently eligible to work full-time in the United States to apply. However, please note that CoStar Group is not able to provide visa sponsorship for this position.CoStar Group is an Equal Employment Opportunity Employer; we maintain a drug-free workplace and perform pre-employment substance abuse testing Founded in 1987, CoStar Group, Inc. (Nasdaq:CSGP) is the leading provider of commercial real estate information, analytics and online marketplaces. CoStar conducts expansive, ongoing research to produce and maintain the largest and most comprehensive database of commercial real estate information. CoStar data powers the $17 trillion world of real estate – delivering the sale, lease, property, tenant, contact, reporting and industry information that makes connections happen. We help our clients make smart investments and decisions. Eighty-three percent of the nation's commercial real estate transactions involve a CoStar subscriber, and the top 95% of the leading 1,000 brokerage firms use CoStar to inform their decisions. We also help create lasting experiences through our family of marketplaces. In addition to CoStar, CoStar Group brands and marketplaces include LoopNet, Apartments.com, BizBuySell, and Lands of America – collectively attracting more than 25 million monthly unique visitors. The Apartments.com Network is the nation's #1 most visited apartment listing network, with 45 million monthly visits, allowing renters to find their perfect homes. LAND.com connects landowners to their perfect properties, spots and open spaces. BizBuySell allows small business owners to bring their dreams to life. And LoopNet connects investors, sellers and brokers with clients who fall in love with their properties. Headquartered in Washington, DC, CoStar maintains offices throughout the U.S. and in Europe and Toronto, Canada with a staff of approximately 3,700 worldwide, including the industry's largest professional research organization. CoStar is committed to creating a diverse environment and is proud to be an equal opportunity workplace and affirmative action employer. All qualified applicants will receive consideration for employment without regard to race, color, religion, gender, gender identity or expression, sexual orientation, national origin, genetics, disability, age, or veteran status. CoStar is also committed to compliance with all fair employment practices regarding citizenship and immigration status. If you are a qualified individual with a disability or a disabled veteran, you may request a reasonable accommodation if you are unable or limited in your ability to use or access www.costargroup.com/careers as a result of your disability. You can request reasonable accommodations by calling 1-855-840-1715 or by sending an email to recruiting@costargroup.com.
Featured Company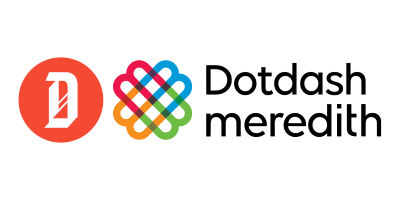 Dotdash brands help people find answers, solve problems, and get inspired.
---