Communications - Sr Professional
Fiserv, Inc., Berkeley Heights, New Jersey, United States, 07922
Work at Fiserv, Inc.
---
Communications - Sr Professional page is loaded

Communications - Sr Professional

Apply

remote type

Onsite

locations

Berkeley Heights, New Jersey

time type

Full time

posted on

Posted 2 Days Ago

job requisition id

R-10315742

Calling all innovators – find your future at Fiserv.We're Fiserv, a global leader in Fintech and payments, and we move money and information in a way that moves the world. We connect financial institutions, corporations, merchants, and consumers to one another millions of times a day – quickly, reliably, and securely. Any time you swipe your credit card, pay through a mobile app, or withdraw money from the bank, we're involved. If you want to make an impact on a global scale, come make a difference at Fiserv.Job TitleCommunications - Sr Professional

What does a Communications - Sr Professional do at Fiserv:As a global leader in financial technology, Fiserv is driving innovation and changing the way financial services are delivered to businesses and consumers.

The Fiserv Digital Payment Solutions business unit provides award-winning solutions to the financial services industry for electronic billing and payments, online funds transfer (A2A), person-to-person (P2P) payments and account aggregation services.As a Client Communications Professional, you will contribute to the success of Fiserv by crafting exceptional, accurate and timely external technical communications, including system and operational updates, FAQs, release notes, talking points and other product communications as assigned. You will apply your writing skills and technical acumen to translate complex information into clear, polished, and engaging content.The ideal candidate will have excellent written and interpersonal communication skills, experience writing business documentation, experience working in cross functional teams, and demonstrated ability to work in a fast-paced, deadline-driven environment.What you will do as a Client Communications Professional:Authoring, proofreading and/or editing external client communications that clearly explain changes and potential impact to clients and their customers. Communications will vary in length and complexity, and are expected to be clear, concise, client focused and professional looking in every instanceManaging the daily work associated with a project, including identifying requirements, scope and estimation of work, and meeting with stakeholders to gather content, feedback and approval, including product managers, senior leadership and Legal & ComplianceDriving and leading communication strategy to educate clients and enhance their experience with Fiserv solutions and supportTransforming complex, unorganized or unstructured technical data into client-friendly materialFormatting, proofing and editing previously created documents, images and communicationsApplying product-specific knowledge and skills to communication developmentResearching available technical documentation and writing descriptive copyWorking with our internal business partners to develop relationships, share and explain processes, and solve problemsProducing all deliverables within project timeframesMastering the department selected style guides and processesContributing to team process documentationWhat you will need to have:Bachelor's degree from an accredited university is preferred; equivalent work experience will be considered3-5 years' minimum experience in technical writing, communications, content management or a related discipline in the technology or financial services industryExcellent verbal and written communication skills and a command of U.S. English grammar, usage and punctuationThe ability to interpret and communicate technical information to a non-technical audienceTo be well organized, with the ability to balance multiple projects simultaneously in a deadline-driven environment, while maintaining attention to detailThe ability to interact and collaborate with all levels of an organization, including executive leadershipA general awareness of professional visual presentation/design principlesA curious mindset and willingness to source for details that are not readily availableDemonstrated ability to solve problems and drive process improvementsExperience writing communications plans and executing on those plansBasic familiarity with the software development lifecycle (SDLC)Command of Microsoft 365, particularly Word and TeamsThe ability to work independently to drive resultsBasic project management skillsWhat is great to have:The following qualifications are preferred, but not required:Demonstrated knowledge of the Fiserv product suite, especially within the supported business unitFamiliarity with SharePoint and HTMLWorking knowledge of AP styleExperience with content management systems (CMS) and authoring tools (ServiceNow)What We ProvideA challenging role within a collaborative teamThe opportunity to work cross-functionally with a large division that is responsible for developing an innovative suite of financial technology solutionsA 90-day onboarding process to enable you to become familiar with Fiserv solutions, team processes and job responsibilities, in preparation for day-to-day assignments and greater responsibilities within the Client Communications teamThis role is not eligible to be performed in Colorado, California, New York or Washington.Please note that salary ranges provided for this role on external job boards are salary estimates made by outside parties and may not be accurate.Thank you for considering employment with Fiserv. Please:Apply using your legal nameComplete the step-by-step profile and attach your resume (either is acceptable, both are preferable).What you should know about us:Fiserv is a global fintech leader with 40,000-plus (and growing) associates proudly serving clients in more than 100 countries. As a FORTUNE™ 500 company, one of Fast Company's Most Innovative Companies, and a top scorer on Bloomberg's Gender-Equality Index, we are committed to excellence and purposeful innovation.Our commitment to Diversity and Inclusion:Fiserv is an Equal Opportunity Employer, and we welcome and encourage diversity in our workforce that reflects our world. All qualified applicants will receive consideration for employment without regard to race, color, religion, sexual orientation, gender identity, national origin, disability, protected veteran status, or any other category protected by law.We will ensure that individuals with disabilities are provided reasonable accommodation to participate in the job application or interview process, to perform essential job functions, and to receive other benefits and privileges of employment. Please contact us to request accommodation.Warning about fake job posts:Please be aware of fraudulent job postings that are not affiliated with Fiserv. Fraudulent job postings may be used by cyber criminals to target your personally identifiable information and/or to steal money or financial information.Any communications from a Fiserv representative will come from a legitimate business email address. We will not hire through text message, social media, or email alone, and any interviews will be conducted in person or through a secure video call. We won't ask you for sensitive information nor will we ask you to pay anything during the hiring process. We also won't send you a check to cash on Fiserv's behalf.If you see suspicious activity or believe that you have been the victim of a job posting scam, you should report it to your local FBI field office or to the FBI's Internet Crime Complaint Center.Similar Jobs (5)

Implementations Sr Professional

remote type

Onsite

locations

Berkeley Heights, New Jersey

time type

Full time

posted on

Posted 15 Days Ago

Implementations Sr Professional II

remote type

Onsite

locations

Berkeley Heights, New Jersey

time type

Full time

posted on

Posted 15 Days Ago

About Us

There's a reason why Fiserv is the global leader in information management and electronic commerce systems for the financial services industry. It's our people. If you are a talented professional who gets excited by the challenge of helping Fiserv lead the transformation of financial services technology for our clients' benefit, we encourage you to explore career opportunities with Fiserv, where turning possibilities into realities is the norm.


Featured Company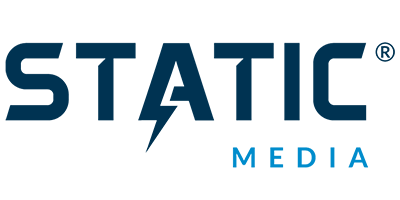 We give readers what they want, before they want it.
---