Communications and Marketing Manager
Let's Talk Science, Los Angeles, California, United States,
Work at Let's Talk Science
---
Meredith Ann Epp is the Communications and Marketing Manager for the Marine Stewardship Council Oceania.When I was a student, I enjoyed:

GeographyLiterature and English language artsFoods and NutritionMusicNative Studies/Languages

When I was a student, I would have described myself as someone who:

Brought People TogetherAlways wanted to be outsideLiked helping peoplePlayed on a sports teamEnjoyed working with my handsLiked being given free range to explore my ideasNever wanted to be in the classroomDidn't really care about gradesWasn't sure what I wanted to doI perform different kinds of ultrasounds on different parts of the body.

I use computer simulations and math to research how animals' behavior changes when their environment changes.Canada Research Chair in Indigenous Peoples, Technoscience and Society, Faculty of Native Studies

I teach university and do research on science and technology from an Indigenous perspective.My research will help find solutions for protecting aquatic species from the effects of heavy metals.I teach undergraduate students in engineering and I lead a research team in biomedical and chemical engineering.I monitor the sea water at salmon farms for harmful plankton and jellyfish.I run a non-profit program that supports environmental sustainability in the arts.I work at a fish hatchery in the aquaculture industry.I care for the inpatients admitted to the medical-surgical units at my local children's hospital.Associate Professor and Director of Planetary Health

I carry out Indigenous health research and support Indigenous communities and organizations in their health research needs.I support teams that collect data on the melting permafrost layer in the arctic.I monitor the patterns and trends of infectious diseases across the province.As an ER doctor, I take care of any patient who comes through the hospital door for literally anything!I write backend code for web apps that help in Cyclica's drug discovery efforts.Environmental and Regulatory Team Coordinator

I lead a team of environmental professionals at a large petrochemical manufacturing facility.I provide technical review of projects that may affect water resources to ensure your community's rights and interests are being considered and protected.I study ways to restore and protect ecosystems to help fight climate change.I create and share engaging science content on social media.I study how drugs work and how an individual's genetic makeup can affect their response to drug treatment.I examine human skeletal remains from archaeological sites to learn about their lives.
Featured Company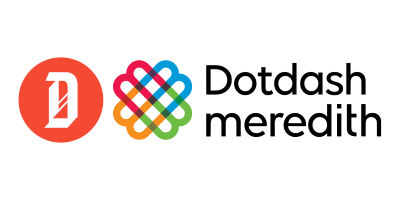 Dotdash brands help people find answers, solve problems, and get inspired.
---