Vice President, Influence Marketing
Daniel J Edelman Holdings, Los Angeles, California, United States, 90079
Work at Daniel J Edelman Holdings
---
This role is open to be based from : New York, NY; Los Angeles, CA; Chicago, IL; Atlanta, GA

As VP of Influence Marketing, you will be responsible for leading a significant portion of Edelman's growing influence business. Your role will include executing, and managing complex accounts and campaigns, ensuring marketing and business objectives are being met and exceeded. You will have a substantial role in driving new business for your sector or account. You will be required to mentor, lead staff, build team culture, and have strong project management, and communication skills.

We are in search of an adept influencer marketing professional to join our team-an individual whose prowess extends beyond filters and hashtags, someone who possesses the innate ability to build robust and inclusive relationships within the digital sphere. We're looking for a creative luminary, a strategic thinker, and a person with a burning desire to bring culture to the forefront of the digital world.

Key Responsibilities:Provide oversight and drive hands-on execution of major influencer programs; champion integrated influencer campaignsCultivate an inclusive and diverse mindset that is reflective of the team, and creators we work with and resonate content that connects with the audiences we are trying to reach.Drive, sell, and guide the team to work with integrated practice leads on building influencer programsResponsible for sector client and financial growth targetsWork closely with internal measurement team to develop measurement goals and KPI's for influencer programsBrainstorm, strategize, and lead new creative approaches to influenceConceptualize new offerings to meet changing needs of the marketplaceDrive growth with existing clients and net new prospectsInterpret client briefs to ensure that influencer activations deliver consistency in brand message, tone of voice, and creative representationDissect business and consumer data to develop insightful influencer solutions that support paid, owned, earned, and shared channelsDrive and support the development of influencer strategies that bring the strategy to life in a creative and resonant way. To drive scale, amplify a brand story, educate, and inspire consumers, while improving social sentiment, awareness, and recognitionLead the development and implementation of benchmarking and measurement standards to improve tracking of the effectiveness of influencer programs, and as the space evolves, identify and explore new measurement opportunities for assessing ROIStay informed of platform updates across YouTube, Pinterest, Instagram, Facebook, Snapchat, Twitter, Twitch, search engines, and emerging digital platformsInnovate and improve how we work across the networkManage, identify, and nurture new client relationships at the highest level, and ensure that the team is implementing programs to the highest standard possibleHelp advance, distribute, and commercialize the vision for Influencer across EdelmanSupport new business efforts across EdelmanLead, Mentor and develop talentManage staff on workstreams (based on assignments)Have direct management oversight to key department individualsWhere appropriate, ensure constant development of their skillsMotivate, coach, consistently providing feedbackCreate and manage program budgets including providing accurate forecasts and staffing on accountsBasic Qualifications:

At least 8-10 years of agency or brand experience as a Team Lead coupled with the most recent experience focused on developing innovative influencer strategiesBS/BA in a related discipline or equivalent combination of education and experience; MBA or equivalent idealPreferred qualifications :

Proven record in developing influencer relationships, from strategy, brand content development, and campaign execution to contract negotiations and tracking KPI / ROIExperience working within integrated agency teams, interfacing, and collaborating regularly with cross-functional teammates (comms/ PR, social, creative, marketing, strategy, etc.)Leverage expertise working within a fast-paced, integrated interagency team (IAT) settings, to ensure that Edelman teammates are continuously aligning objectives among various agency partnersPossess a deep and forward-looking understanding of current/upcoming trends, pop culture nuances, and emerging social conversations to inform the development of culturally relevant talent and influencer marketing campaigns within the streetwear, style, and automotive spacesDeep knowledge, experience, and relationships in influencer management, partnerships, talent tiers (Macro, Mid-Tier, and Micro), branded video content, social platforms, digital media, and the talent management spaceProven thought leadership in digital marketing, including creator content and influenceIn-depth knowledge of social media and influencer marketingFuture-focused: keeps abreast of emerging trends, technologies, and state of practiceCulture and inclusivity driver amongst your team, business, and the creator partner that help elevate the workLeadership presence and industry connectivityOperational acumen to help create change and connectivity across complicated org structuresExceptional collaborator who can work across practices and sectorsImpeccable verbal and written communication skillsGood organizational skills and great time management skillsGood negotiation skillsExperience managing campaigns end-to-end (from strategy through to execution and measurement)Expertise building/leading Influencer teams and programs, either brand side or agency side, ideally bothDemonstrate an expertise and up-to-date knowledge of the influencer landscape, including software developmentsNew Business development/growth expertise

$95,000 - $156,000 a year

An employee's pay position within the salary range will be based on several factors including, but not limited to, relevant education, qualifications, certifications, experience, skills, seniority, geographic location, performance, travel requirements, revenue-based metrics, any contractual agreements, and business or organizational needs. The range listed is just one component of DJEH's total compensation package for employees. Other rewards may include annual bonuses, a Paid Time Off policy, and region-specific benefits.

#LI-ND2

Edelman is a global communications firm that partners with businesses and organizations to evolve, promote and protect their brands and reputations. Our 6,000 people in more than 60 offices deliver communications strategies that give our clients the confidence to lead and act with certainty, earning the trust of their stakeholders. Our honors include the Cannes Lions Grand Prix for PR; Advertising Age's 2019 A-List; the Holmes Report's 2018 Global Digital Agency of the Year; and, five times, Glassdoor's Best Places to Work. Since our founding in 1952, we have remained an independent, family-run business. Edelman owns specialty companies Edelman Data & Intelligence (DxI) and United Entertainment Group (entertainment, sports, lifestyle).

For more information please visit: www.edelman.com

Click here to view a short video about life at Edelman.

Employees must be fully vaccinated against COVID-19 (i.e., at least 2 weeks after last dose) and, if hired, present proof of vaccination before start date. Candidates may request an accommodation due to disability, sincerely held religious belief or exception required under applicable law.

Edelman is committed to diversity, equity and inclusion and proud to be an equal opportunity employer. We welcome and encourage racially and ethnically diverse people, members of the LGBTQ community, veterans, parents, individuals with disabilities and members of any and all protected classes to apply.
Featured Company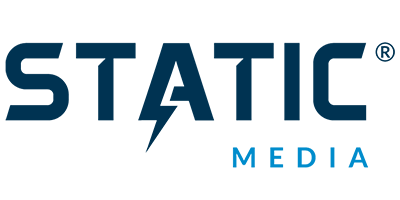 We give readers what they want, before they want it.
---