Specifications Writer
Jobot, Hartford, Connecticut, United States, 06112
Work at Jobot
---
Hybrid, ESOP Architecture firm

This Jobot Job is hosted by: Caroline KirkfieldAre you a fit? Easy Apply now by clicking the "Apply Now" button and sending us your resume.Salary: $80,000 - $100,000 per year

A bit about us:

We leverage the strengths and talents of our people so that we are one of the most sought-after firms in the industry based upon the excellence we achieve in our design and project delivery. Our owner-employee's talents, passion and dedication will drive those results for the benefit of our clients and our own financial security. With offices across the country - our talented designers are supported by a business framework that gives structured freedom to their creativity and focus to their purpose: exceeding the objectives of our clients. We seek innovative thought and creativity through promoting diversity and inclusion in its recruitment and overall business practices.

Why join us?

Excellent Compensation Package

Strong BenefitsPromote from withinHave all the creative freedom you want!Well tenured team

Job Details

Job Details:

We are currently seeking a dynamic and detail-oriented individual to join our team as a Specifications Writer. If you have a keen eye for detail and a passion for the architecture industry, this is the perfect opportunity for you. This position will play a crucial role in our projects, ensuring that all technical specifications are accurately documented and communicated. The successful candidate will work closely with our design and construction teams, providing vital support and expertise throughout the project lifecycle. This is a full-time, permanent position offering a competitive salary and benefits package.

Responsibilities:

Develop comprehensive and detailed technical specifications for construction projects.Work closely with architects, engineers, and other construction professionals to understand and document project requirements.Review and interpret architectural drawings and plans to determine necessary specifications.Ensure all specifications are in compliance with project requirements, industry standards, and regulatory requirements.Coordinate with project teams to ensure specifications are understood and accurately implemented.Update and maintain specification documents throughout the project lifecycle, incorporating changes and revisions as necessary.Provide technical advice and support to project teams, assisting with problem-solving and decision-making.Participate in project meetings, contributing expertise and insight into technical specifications.Continuously monitor industry trends and developments, updating knowledge and skills to ensure the production of high-quality specifications.

Qualifications:

Minimum of 3 years of experience as a specifications writer, construction specifier, or in a related role within the architecture industry.Strong knowledge of construction methods, materials, and industry standards.Proficiency in specifications writing and technical documentation.Exceptional attention to detail and accuracy.Strong communication skills, with the ability to effectively convey complex technical information.Ability to work collaboratively with diverse teams of professionals.Proficiency in relevant software applications, including CAD and project management tools.Bachelor's degree in construction management, architecture, engineering, or a related field is preferred.Licensed Architect, or CSI Certification. Certification as a Construction Specifier preferred.

If you are a dedicated professional with a passion for the construction industry and a talent for technical writing, we would love to hear from you. Join our team and play a pivotal role in bringing our architecture projects to life.

Interested in hearing more? Easy Apply now by clicking the "Apply Now" button.
Featured Company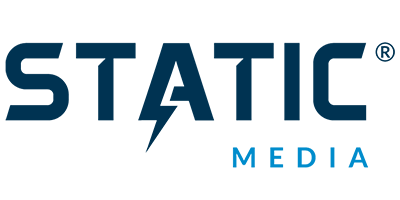 We give readers what they want, before they want it.
---