Division Communication Specialist
Rose International, Greer, South Carolina, United States, 29651
Work at Rose International
---
Date Posted:

09/18/2023

Hiring Organization:

Rose International

Position Number:

450300

Job Title:

Division Communication Specialist

Job Location:

Greer, SC, USA, 29651

Employment Type:

Temporary

Estimated Duration (In Weeks)

: 12

Min Hourly Rate($):

35.00

Max Hourly Rate($):

47.00

Skills/Attributes:

Business Analysis, Communications, Manufacturing, Microsoft Office

Job Description

**Only those lawfully authorized to work in the designated country associated with the position will be considered.**

**Please note that all Position start dates and duration are estimates and may be reduced or lengthened based upon a client's business needs and requirements.**

Position: 4697

Start: 10/1/23-12/31/23

Hours: 8:00 am - 5:00 pm M-F

Plans and organizes all communication and related communications platforms for all MN division topics in the Americas region. Steers the M/MN committee briefings.

• II. Position Responsibilities/Accountabilities: List the major duties/accountabilities to achieve the positions key objectives.

• Supports activities for the division steering and communication group within the Purchasing and Supplier Network Americas.

• Supports the steering of quality targets and the target management process for the division.

• Coordinates communications and focused messaging.

• Coordinates and prepares briefings and speeches for the senior vice president.

• Supports the development of the communication strategy for division with detailed content for Plant Spartanburg and other regional locations.

• Oversees the conception and execution of communication projects.

• Manages the division homepage, newsletter and communication calendar.

• Shapes the division communications both internally and externally.

• Provides advanced level writing and editing for senior leadership.

• Creates a detailed work plan which identifies and sequences the activities needed to successfully complete the projects.

• Prepares, consolidates and edits relevant and sometimes complex communications of the Americas, including Mexico and Brazil to create a marketable storyline for events (i.e.: town hall meetings, forums, MN Days, Supplier Days, senior level meetings and diversity events).

• Develops a schedule for project completion that effectively allocates resources and implements all necessary activities.

• Interfaces with the M-division headquarters'' communications department for transparency and escalation of topics.

• Completes special projects for the department as requested.

• Performs other duties as assigned by Client Group operations supervisor.

A. Education:

BA/BS degree in Business, Engineering or related field; or the equivalent of 4 years of experience in a communication, marketing, or media related field.

B. Experience:

• 5+ years of professional experience in automotive manufacturing environment, preferably in a steering or communications role.

• 3+ years of project management experience.

• C. Training: As applicable, per Client training guidelines

• D. Licenses and/or Certifications: Valid driver's license

• E) Knowledge/Skills/Abilities: Basic = less than 1 year of experience/training needed; Intermediate = 1 – 3 years of experience/some training may be needed; Advanced = 3-5 years experience/no training needed; Expert = 5+ years experience/able to train others.

• 5+ years of strong organizational skills.

• 5+ years of strong written and verbal communication skills, with the ability to influence/negotiate and to present to all levels.

• 3+ years of Microsoft Office skills as proven through business application.

• Advanced German language skills (preferred).

• IV. Primary Work Location/Shift: (If > 1 location, indicate % of time spent at each location.)

• Plant Spartanburg 90%

Benefits:

For information and details on employment benefits offered with this position, please visit here. Should you have any questions/concerns, please contact our HR Department via our secure website.

California Pay Equity:

For information and details on pay equity laws in California, please visit the State of California Department of Industrial Relations' website here.
Featured Company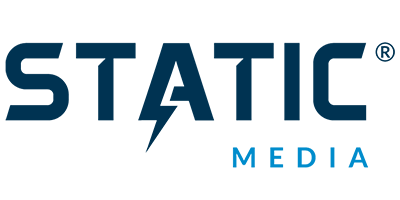 We give readers what they want, before they want it.
---