Manager, Content Acquisition (Remote)
myGwork, Alpharetta, Georgia, United States,
Work at myGwork
---
About the business:LexisNexis Risk Solutions is the essential partner in the assessment of risk. Within our Business Services vertical, we offer a multitude of solutions focused on helping businesses of all sizes drive higher revenue growth, maximize operational efficiencies, and improve customer experience. Our solutions help our customers solve difficult problems in the areas of Anti-Money Laundering/Counter Terrorist Financing, Identity Authentication & Verification, Fraud and Credit Risk mitigation and Customer Data Management. You can learn more about LexisNexis Risk at the link below, https://risk.lexisnexis.com/.About the team:The Content Acquisition team members are experts in data aggregation through partnerships to provide world class data assets to fuel Risk Solutions products and services sold to clients throughout the world. We spearhead data acquisition by providing overall management controls over the datasets licensed, managing partnerships and by collaborating with multiple stakeholders to understand content utilization, governance and overall management oversightAbout the job:This position is responsible for data acquisition activities by identifying, prioritizing, and negotiating external sources of data and managing the relationships of existing data providers. The individual will manage healthcare data and support the Insurance markets focused specifically on healthcare and PHI data.

Individual will support the Life Insurance Market and other key internal stakeholders to identify data needs and opportunities. The individual will manage multiple vendors and make decisions about which vendors to use and how. The individual will also track progress and report results to senior leadership.This position can be remote in the US or hybrid in Alpharetta, GAYou'll be responsible for:Creating value through vendor relationships by solving potential vendor roadblocks and identifying partnering opportunities.

Negotiating commercial and business terms of data acquisition contracts.

Identifying, locating, and acquiring new sources of data.

Leveraging marketplace knowledge to identify appropriate external sources of data that represent business needs, accuracy, and cost effectiveness.

Ensuring all data is fully monetized.

Reviewing and providing insight to maximize product value within budgetary constraints.

Partnering with internal stakeholders across the business to identify external and internal data sources to expand the database. Includes the analysis of current data and determining areas in which data can be leveraged by different business units, elimination due to duplication, the consolidation of contracts to leverage corporate relationship or elimination for cost savings.

Advising product manager during creation of new products and enhancement to existing products regarding appropriate data use.

Driving the data acquisition process to populate the database.

Managing multiple files and relationships in a dynamic environment.

Managing workflow analysis and effectively document exceptions.

Motivating and drive internal and contract resources to meet established metrics.

Qualifications:Bachelor's Degree - Business-related

Minimum 9 years related work experience

Experienced with outside contract negotiation or sales experience

Proven success managing external suppliers and relationships

Minimum 5 years' experience working with Healthcare Data and PHI

Deep understanding of FCRA Federal Regulation and HIPAA Privacy Rule

Proven success working with multiple functional areas

Highly organized, self-motivated, and capable of working in a dynamic environment with minimal supervision.

Strong research, financial analysis, business analyst/support skills

Solid collaboration and influence management skills

Strength in communication, interacting and influencing at all levels of the organization

Executive presence, professional presentation skills

Understanding of technology and database applications

Detail orientated

Ability to handle multiple issues concurrently in a dynamic environment.

Ability to perform follow up and status updates on multiple items.

Culture and Benefits:Learn more about the LexisNexis Risk team and how we work

here

.#LI-RB1#LI-Remote

This employer is a corporate member ofmyGwork - LGBTQ+ professionals, the business community for LGBTQ+ professionals,students, inclusive employers & anyone who believes in workplace equality.


Featured Company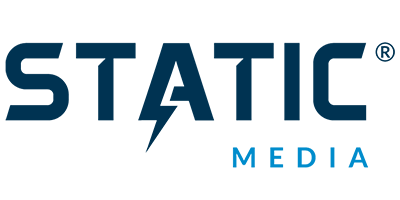 We give readers what they want, before they want it.
---