Regional Marketing Manager - Hair & Microbial Protection
Ashland Global Specialty Chemicals, Inc., Bridgewater, Massachusetts, United States, 02324
Work at Ashland Global Specialty Chemicals, Inc.
---
Ashland Specialty Ingredients, GP

Are you the kind of person that is always thinking, sketching, seeking, and adjusting? Who needs to understand how things work and then figure out how they can work better? Are you a passionate, tenacious, solver who loves to work with others who share your drive? Are you positive, constructive, and ingenious?

Are you always solving?

Then we'd like to meet you and bet you'd like to meet us.

Ashland has an exciting opportunity for a Regional Marketing Manager Hair and Microbial Protection to join our Ashland LLC, USA; business in the United States. This is a very visible, significant role within the Company and the Business Unit Personal Care. This position will report to Global Market Line Leader Hair and Microbial Protection.

The responsibilities of the position include, but are not limited to, the following:Lead the regional strategy development and execution of the global market line strategy in designated region to deliver sustainable, profitable growth.Work with a cross-functional team that is responsible for developing the region including but not limited to business development management, technical service and sales organization.Develop and sustain market, customer and competitor intelligence. Research market trends to identify new product, marketing and sales opportunitiesDefine unmet market / customer needs that cannot be achieved via existing product portfolio to initiate and drive to closure new product developmentDefine key customer segments and actions to success (customer segmentation management)Generate innovative ideas to promote our brand and our productsAddress communication and campaign needsEnsure customer intimacy and support sales, business development and technical team at customer and distributor visits and at regional industry events and conferencesIdentify relevant associations and take active leadership role

In order to be qualified for this role, you must possess the following:Bachelor's degree in business or science with +5 years of experience in the personal care industryExperienced in marketing (and/or commercial) role - preferably in the designated regionStrong understanding of marketing strategy development and execution, market and trend research, customer segmentation, communication channel mixExcellent communication skills, talent for building strong networks within Ashland but also with potential customers and external partnersSelf-driven and tenacious with strong project management skillsWillingness to travel in the region - 20%

The following skill sets are preferred by the business unit :Master degree or aboveProject management skills3 years of team lead experience

In more than 100 countries, the people of Ashland LLC. (NYSE: ASH) provide the specialty chemicals, technologies and insights to help customers create new and improved products for today and sustainable solutions for tomorrow. Our chemistry is at work every day in a wide variety of markets and applications, including architectural coatings, automotive, construction, energy, personal care and pharmaceutical. Visit www.ashland.com to see the innovations we offer.

At Ashland our vision is to be a leading, global specialty chemicals company whose inspired and engaged employees add value to all we touch. In fact our people, employees, customers and vendors define who we are. They are the driving force behind everything we do.

Not only do we value our customers but we value our employees, and we work to offer them a dynamic and challenging environment. We hold ourselves to high standards at Ashland, and we value integrity and honesty.

Ashland has a history of attracting the best people and keeping them. The reasons are simple: industry competitive salary and benefits, pay-for-performance incentive plans and a diverse work environment where employees feel challenged and valued. People come to Ashland and stay. As a growing Fortune 500 specialty chemicals company, we offer opportunities for development and advancement throughout our global organization. Our values define who we are and what we care about as a company. If you are looking for a relationship with a company instead of simply a job, this may be a great fit.

Ashland is proud to be an Equal Opportunity Employer Minorities/Women/Veterans/Disabled/Gender Identity/Sexual Orientation.

All qualified applicants will receive consideration for employment without regard to race, color, religion, sex, gender identity, sexual orientation, national origin, or protected veteran status and will not be discriminated against on the basis of disability. NOTE: We do not accept resumes from external staffing agencies or independent recruiters for any of our openings unless we have a signed recruiting agreement in place to fill a specific position.#J-18808-Ljbffr
Featured Company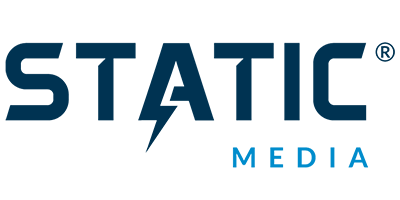 We give readers what they want, before they want it.
---