Chief Marketing Officer
clevelcrossing.com - Jobboard, Los Angeles, California, United States,
Work at clevelcrossing.com - Jobboard
---
The Chief Marketing Officer (CMO) is responsible for overseeing the planning, development and execution of the firm's marketing and business development initiatives. The CMO plays a vital role in the firm's growth, and is responsible for creative influence and business strategy. Reporting directly to the Chief Operations Officer, the CMO works closely with the firm's management committee, section leaders and market leaders to spearhead firm-wide marketing campaigns, improve new business development and seek out new ways to deliver messaging, such as mobile platforms, video and social media.This role offers the opportunity to work from a remote location on days when in-person attendance is not required. It is an essential function of any remote role that the employee be available to attend in-person meetings, professional development sessions or to come to the office for other reasons, if the need arises. This position requires the individual reside in California, and will have a designation to one of Hanson Bridgett's five office locations.Essential Responsibilities and Duties:Serve as marketing liaison to executive leadership, sections, practice groups, market leaders and individual lawyersHave a keen understanding of the Firm's cultureDevelop and work to protect the Firm's brand and to ensure a consistent marketing approach across the FirmDefine and implement a go-to-market strategy to help the Firm remain competitiveAssist Firm with integration of new offices in expanding marketsAbility to review marketing plans and provide feedback with strategies and tactics (both short and long term)Partner with the Firm's lawyers and administrative leaders to help the Firm secure and expand client relationshipsTrack results and provide data driven feedback systems to aid in decisions around events and other firm sponsored activitiesOversee and advise the Firm's overall marketing and business development strategiesLead and inspire a team of marketing and business development professionalsPlan, develop and manage marketing budgets in accordance with firm goals and strategic plansAdvise and collaborate with firm leadership on market trends and areas of focus and opportunityUnderstanding of internal and external communication strategy, advertising and public relationsContract negotiation and vendor relationship managementRequired Skills, Abilities and Qualifications:Bachelor's degree in marketing or related discipline required; Master's degree a plusAt least 10 years of well-rounded marketing or business development experience in positions of increasing responsibility, with a focus on marketing expansionExperience working for a law firm or other professional services firm, with multiple partners/shareholders and multiple levels of authorityStrong technical marketing knowledge, including an understanding of industry standardsComfortable and proficient making presentations to groups of attorneys, both large and smallSuperb analytical skillsDemonstrated ability to lead and inspire a teamOutstanding communication and interpersonal skillsFlexibilityThorough knowledge of marketing principles, brand, product and service managementDeep understanding of changing law firm market dynamicsExtensive knowledge in a variety of disciplines such as information technology, legal and financeStrong leadership and management skillsProven consensus-builder with people at all levels of an organizationSalary:Hanson Bridgett offers a competitive salary and benefits. Salary depends on experience. If our values and vision match yours, we encourage you to email your resume and cover letter to RecruitingJob Description:Who we are and what we do?Since 1882, Dow Jones has been finding new ways to bring information to the world's top business entities. Beginning as a niche news agency in an obscure Wall Street basement, Dow Jones ...Job DescriptionChief Medical Officer - Family or Dual (Internal Medicine with Pediatrics) MD or DO - Board Certified - Great SalaryThe Chief Medical Officer (CMO) is a vital leadership position that focuses on clinical and organiz...**THE OPPORTUNITY**Providence, one of the nations largest healthcare providers with 52 acute care hospitals in seven states and annual revenues of $25 billion, is seeking an experienced and progressive physician leader with demon...
Featured Company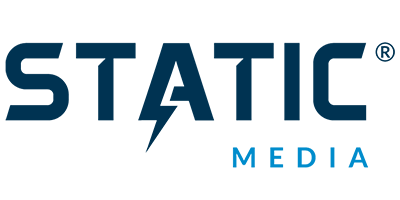 We give readers what they want, before they want it.
---