Before you apply...
Signup for related jobs and career advice from Mediabistro, delivered right to your inbox. You can unsubscribe at any time.
Lead Anchor
Altice USA, Bethpage, NY
One of the largest broadband communications and video services providers in the United States
Duration: Full-Time
---
We are Altice USA; a family of businesses that includes Optimum, Optimum Mobile, Optimum Business, A4 advertising, Cheddar, and News12. Our common goal is connecting our customers to friends and family, shows they love, advertising that resonates and news that matters. We're building a workforce that thrives on collaboration, inclusion, and innovation. We hope connecting you to a potential role is just the beginning.
News 12 Long Island is looking for a lead anchor to present our news and other content across all platforms.  The anchor must connect with viewers in a way which demonstrates credibility, authority and a broad-based knowledge of news. The News Anchor will assist in the writing, copy editing, researching, shooting, editing, and coordination of news programming and other content presentation. 
Responsibilities:
Present news and other content across all platforms in a way that connects with viewers, demonstrating credibility, and authority. 
Assist in writing, copy editing, researching and coordinating projects and other content for presentation to our audience 
Ability to ad-lib in breaking news situations 
Develop strong understanding of social media listening tools to surface content relevant to the News 12 audience. 
Gather information, video content, interviews and other elements
Shoot, write and edit clear, relevant and meaningful news stories.
Develop sources, maintain contacts and pursue leads that result in well-written, fully documented and creatively produced news stories. 
Maintain a deep level of familiarity with issues, newsmakers, and current events with specific focus on the communities we serve. 
Contribute to idea sessions in the development or improvement of news products
Demonstrate editorial leadership that helps guides a daily broadcast
Participate/contribute content across all platforms 
Pitch independently sourced, compelling stories on a daily and weekly basis.
Act as a field news reporter and report news live on location when assigned.
Position is responsible for participating in promotional activities including public appearances, will also participate in special projects and perform other duties as assigned.
Provide leadership that encourages excellence and assists in the smooth operation of the organization.
#LI-LP1 
Bachelor's degree or equivalent experience preferred.
Minimum of five years full-time professional news experience including two years anchoring experience preferred.
Highly effective on-air performance, excellent news judgment, and extensive knowledge of local and national current events and history, newsmakers, and issues are required. 
Acknowledgement of professional achievement in the form of significant awards or other industry recognition preferred 
Knowledge of libel laws and ethical foundations of journalism. 
Ability to conduct probing, in-depth and engaging interviews; enhances stories by providing insight and perspective. 
Ability to think quickly and respond appropriately in high pressure situations. Ability to work independently in a one man band, backpack, multimedia environment, is a plush
Ability to edit on non-linear systems i.e. Adobe Premier, is a plus
Valid driver's license with good driving record.
Ability to lift, carry and maneuver up to 50 lbs.
Ability to work inside a climate controlled office/studio environment and outside in all weather conditions including extremes in hot and cold temperature, wet or humid conditions.
Flexibility to work any assigned shift with ability to work nights, weekends and holidays; or longer shifts due to "breaking news".
Altice USA is an Equal Opportunity Employer committed to recruiting, hiring and promoting qualified people of all backgrounds regardless of gender, race, color, creed, national origin, religion, age, marital status, pregnancy, physical or mental disability, sexual orientation, gender identity, military or veteran status, or any other basis protected by federal, state, or local law.
Altice USA, Inc. collects personal information about its applicants for employment that may include personal identifiers, professional or employment related information, photos, education information and/or protected classifications under federal and state law.  This information is collected for employment purposes, including identification, work authorization, FCRA-compliant background screening, human resource administration and compliance with federal, state and local law.
Applicants for employment with Altice will never be asked to provide money (even if reimbursable) as part of the job application or hiring process. Please review our Fraud FAQ for further details.
About Altice USA
Altice USA is a communications and media company that enables its customers through the power of connectivity. With a relentless focus on challenging today's norm while developing the telecommunication of the future, our products and services bring people closer together and connect them to the things that matter most to them, faster and more easily than ever before.
From high-speed broadband and ultra-HD video, to digital advertising solutions, local news, telephony, and wireless offerings, we are making connections possible around the country -- to businesses, to consumers, to communities, to schools, to hospitals, and everyone in between. 
Want to learn more about Altice USA? Visit Altice USA's website.
Featured Company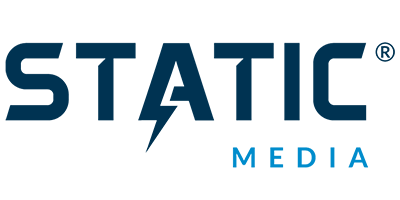 We give readers what they want, before they want it.
---