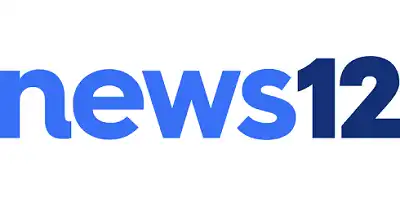 Executive Producer
News12, Bethpage, NY, US, 11714
Work at News12
Duration: Full-Time
---
Altice USA is a cutting-edge communications, media, and tech company. We connect people to what matters most to them; texting with friends, advertising that resonates, or binge watching their favorite show. Our differentiated approach centers around technologies that push the envelope and deliver the ultimate customer experience. We're building a workforce that attracts and retains the best talent, not only to meet the needs of our customers, but that also reflects the diverse communities we serve. 
Job Summary
News 12 is looking for a dynamic multi-media Executive Producer to create and oversee the presentation of news content across platforms for the AM daypart for this regional network.
Responsibilities
You will lead and assign stories for our daily newscasts as well as special coverage as needed. You will also collaborate with other managers across Altice News throughout the New York DMA. You are skilled at copy editing, knowledgeable about video editing, and have a strong understanding of how to create compelling news and features programming with data-driven decisions to drive ratings, promote retention and customer engagement. You are adept at creating strong multi-platform content and are able to work as a fill-in producer from time to time. You will provide coaching and training for multiple direct reports; conduct performance reviews; and foster and encourage collaboration among cross-functioning departments, including but not limited to - News 12 networks, News 12 Interactive, marketing, promotions and social media. All while ensuring all content meets News 12 Network standards for journalistic integrity and production quality.  You will work together with the News Director and other News Gathering and News Production staffers to lead and innovate our morning news coverage from linear to digital to streaming.
Qualifications
Bachelor's degree or equivalent with a minimum 5 years of experience in programming development, people management and operations at an entertainment, news or media company

Experience in overseeing traditional and/or new media content and programming development with demonstrated expertise in building, maintaining and growing targeted niche markets

Highly effective team leader with the ability to guide a team of content producers and collaborating with other News 12 channels

Hands on experience and expertise in all phases of television and digital production

Exceptional writing and story development skills, with the ability to coach and mentor young talent and production teams

Ability to manage several projects simultaneously and meet strict daily production deadlines

Must be able to work weekends and nights during production windows with an ability to handle high volumes of complex projects and tasks
#LI-GW1
Altice USA is an Equal Opportunity Employer committed to recruiting, hiring and promoting qualified people of all backgrounds regardless of gender, race, color, creed, national origin, religion, age, marital status, pregnancy, physical or mental disability, sexual orientation, gender identity, military or veteran status, or any other basis protected by federal, state, or local law.
Altice USA, Inc. collects personal information about its applicants for employment that may include personal identifiers, professional or employment related information, photos, education information and/or protected classifications under federal and state law. This information is collected for employment purposes, including identification, work authorization, FCRA-compliant background screening, human resource administration and compliance with federal, state and local law.
Applicants for employment with Altice will never be asked to provide money (even if reimbursable) as part of the job application or hiring process. Please review our Fraud FAQ for further details.
Featured Company

Home of the world's best books.
---