Compensation Analyst
Altice USA, Bethpage, NY, US, 11714
Work at Altice USA
Duration: Full-Time
---
Altice USA is a cutting-edge communications, media, and tech company. We connect people to what matters most to them; texting with friends, advertising that resonates, or binge watching their favorite show. Our differentiated approach centers around technologies that push the envelope and deliver the ultimate customer experience. We're building a workforce that attracts and retains the best talent, not only to meet the needs of our customers, but that also reflects the diverse communities we serve.
Job Summary
The Compensation Analyst adds significant value by providing consultative services to HR Business Partners, HR Generalists, HR Centers of Excellence (COEs) and management on compensation related matters, policies, practices and/or procedures. Performs staff support activities to develop, implement, and administer compensation policies and programs. Specific focus will be on stock plan administration.
Responsibilities
Performs compensation assignments including, responding, gathering and analyzing compensation related data for use in compensation analyses as required to support Compensation team

Responsible for participating in industry-related salary surveys

Responsible for the integrity and maintenance of the Market Pay Compensation Tool, including market pricing, survey migration, etc.

Assist with the creation of job codes in HR System and the on-going maintenance of job codes

Support day to day administration of AUSA equity programs, including processing new equity awards, exercises, and cancellations

 Assists in preparing quarterly reports for the payroll, tax, and accounting departments and validate stock activity to payroll

Assist with tracking and reporting form 4 information and reporting requirements

Works closely with Compensation team and general counsel to administer insider trading policy, trading windows, and preclearance requirements

Works on departmental special projects at times. Project work includes ad hoc reporting as well as data analysis and presentation
Qualifications
Bachelor's degree in business with Human Resources emphasis or equivalent to 2 years of experience

Compensation and equity administration experience preferred

Strong analytical, quantitative, advanced excel, and PC software skills required

Strong verbal and written communication skills a must, as well as strong interpersonal skills

CCP completion and Human Resources generalist experience a plus

                                                                                                                       

#LI-DR1
Altice USA is an Equal Opportunity Employer committed to recruiting, hiring and promoting qualified people of all backgrounds regardless of gender, race, color, creed, national origin, religion, age, marital status, pregnancy, physical or mental disability, sexual orientation, gender identity, military or veteran status, or any other basis protected by federal, state, or local law.
 Altice USA, Inc. collects personal information about its applicants for employment that may include personal identifiers, professional or employment related information, photos, education information and/or protected classifications under federal and state law. This information is collected for employment purposes, including identification, work authorization, FCRA-compliant background screening, human resource administration and compliance with federal, state and local law.
This position is identified as being performed in/or reporting to company operations in New York State. Salary ranges are supplied in compliance with New York State law.  Pay is competitive and based on a number of job-related factors, including skills and experience. The starting pay rate/range at time of hire for this position in the posted location is $59,758.00  - $95,613.00 /year. The rate/Range provided herein is the anticipated pay at the time of hire, and does not reflect future job opportunity.
Applicants for employment with Altice will never be asked to provide money (even if reimbursable) as part of the job application or hiring process. Please review our Fraud FAQ for further details.
Featured Company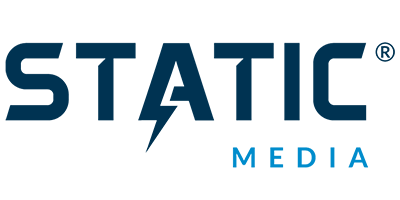 We give readers what they want, before they want it.
---