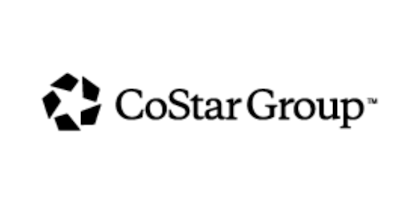 Director, Residential Content, Homes.com
CoStar Group, Richmond, VA USA
Work at CoStar Group
Duration: Full-Time
---
OVERVIEW
Homes.com (a subsidiary of CoStar Group) is a growing marketplace, reimagining the home search experience for consumers and agents alike. Home buyers can get an insider look at the experience, lifestyle and vibe of neighborhoods where they want to live. And agents have access to innovative tools for growing their business and collaborating with their clients. Connecting interested buyers directly to the listing agent is at the heart of everything we do.
CoStar Group has 20+ years' experience in leading digital marketplaces. We are looking to add a creative and driven leader to our team to help define and oversee the editorial vision of the residential narrative content of Homes.com. This role will be supported by our growth and innovation at our expanding global campus in Richmond, Virginia.
As the Director, Residential Content, you will be instrumental in shaping the writing of the neighborhoods, parks and schools across our site to best inform consumers when they are looking for their next location to call home. This content will help families, individuals, real estate agents, owners, investors, lenders, and more discover communities and drive decisions on residential real estate.
RESPONSIBILITIES
Supervise and review the day-to-day editorial content for Homes.com to ensure all content is aligned with the brand's mission and identity.
Train, mentor and coach a team of 10+ staff writers and editors on the expected vision, voice and tone.
Work closely with the Copy Chief on the brand style guides to elevate the quality, accuracy and consistency of narrative content.
Keep up to date with and advise writers and editors accordingly on changes in SEO algorithms.
Collaborate directly with the Photography and Videography Directors to ensure the narratives, scripts and shot lists written are done in a manner that works in sync with our photo and video team needs.
Review narrative content from individual contributors to determine its quality relative to standards and provide constructive and actionable feedback.
Oversee the quality control of all neighborhood, park and school narrative content.
Brainstorm and strategize methods to continuously enhance the content and concept future goals for the growth of the platform.
BASIC QUALIFICATIONS
7+ years in a senior-level editing role
Degree in communications, journalism or English
Demonstrate the ability to write engagingly and with authority
Ability to proof copy for grammar, accuracy and adherence to a style guide
Strong editorial judgement and ability to understand consumer behavior
Meticulous attention to detail
Leadership and management skills
Ability to work within a collaborative environment
Minimum degree earned: Bachelor's
PREFERRED QUALIFICATIONS AND SKILLS
Experience leading a team of people managers
Experience with creating effective KPIs, being results-oriented
Analytical approach with the ability to interpret information and trends, adapting quickly
Ability to interact at all levels and establish rapport with both internal and external stakeholders
Experience developing retention strategies
OVERVIEW OF COMPANY
Founded in 1987, CoStar Group is the leading provider of commercial real estate information, analytics, and online marketplaces. Our suite of online services enables clients to analyze, interpret and gain unmatched insight on commercial property values, market conditions and current availability. Behind some of the most well-known brands in the industry, CoStar Group includes CoStar, the largest provider of CRE research and real-time data; LoopNet, the most heavily trafficked mobile and online real estate marketplace; Apartments.com, the premier rental home resource for renters, property managers and owners; STR, the leading provider of performance benchmarking and comparative analytics to the hotel industry; BizBuySell, the largest online marketplace for businesses-for-sales; and Lands of America, the leading operator of online marketplaces for rural real estate.
Headquartered in Washington, DC, CoStar Group maintains offices throughout the U.S. and in Europe, Canada, and Asia with a staff of over 4,300 worldwide.
WHAT'S IN IT FOR YOU
Working at CoStar Group means you'll enjoy a culture of collaboration and innovation that attracts the best and brightest across a broad range of disciplines. In addition to generous compensation and performance-based incentives, you'll be supported in both your professional and academic growth with internal training, tuition reimbursement, and an inter-office exchange program.
Our benefits package includes (but is not limited to):
Comprehensive healthcare coverage: Medical / Vision / Dental / Prescription Drug
Life, legal, and supplementary insurance
Commuter and parking benefits
401(K) retirement plan with matching contributions
Employee stock purchase plan
Paid time off
Tuition reimbursement
On-site fitness center and/or reimbursed fitness center membership costs (location dependent), with yoga studio, Pelotons, personal training, group exercise classes, as well as Segways and bikes available for use during the day
Complimentary gourmet coffee, tea, hot chocolate, prepared foods, fresh fruit, and other healthy snacks
Be part of a team of professionals enjoying the opportunity to learn, do, and grow in a rewarding atmosphere. But don't just take our word for it -- see why our team chose to work at and stay at CoStar Group: https://www.youtube.com/watch?v=CVbJRnJ2sX0
We welcome all qualified candidates who are currently eligible to work full-time in the United States to apply. However, please note that CoStar is not able to provide visa sponsorship for this position.
About CoStar Group
CoStar Group is the leading provider of online real estate marketplaces, information, and analytics in the commercial and residential property markets.