Before you apply...
Signup for related jobs and career advice from Mediabistro, delivered right to your inbox. You can unsubscribe at any time.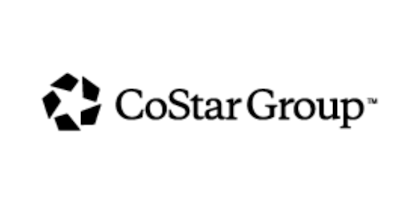 Systems Support Specialist / Spécialiste du support des systèmes
CoStar Group, FR - Paris
Work at CoStar Group
---
Systems Support Specialist / Spécialiste du support des systèmes
Job Description
Systems Support Specialist – CoStar Group – Paris, France
OVERVIEW  
CoStar Group provides industry professionals and consumers of Commercial Real Estate and apartments with critical knowledge to explore and complete transactions by offering the most comprehensive, timely and standardized information on commercial real estate and apartments and the right innovative tools to be able to effectively utilize that information.
We are looking for an experienced System Support Specialist to join our team. In this role, you will help improve the productivity of CoStar Group employees by being the single point of contact for information and problem resolution in Paris, France.  This is accomplished by diagnosing and resolving problems with hardware, third-party and proprietary software, LANs, and servers in a timely and professional manner via telephone, email, remote tools and hands-on support.
Great customer service should be your motto by being a self-starter, problem solver and excellent communicator. You can juggle multiple projects, each urgent and competing for your time.
RESPONSIBILITIES
Provide guidance, assistance, coordination and follow up on client questions, problems or malfunctions of all systems applications, hardware and software installed and maintained by the company for all Paris based staff on site & for Remote staff across APAC, EU & North America
Participate in telephone support rotation providing support to users in offices across Remote staff across APAC, EU & North America via remote assistance tools
Document problems and solutions in the Service Desk ticketing system
Inform management of potential problems and identifies problem trends
Create and maintain computer images
Install hardware and peripheral components such as monitors, keyboards, printers, hard drives etc.
Install, configure, maintain and upgrade computer hardware and software.
Provide videoconference administration and support.
Any other duties and special projects as assigned
BASIC QUALIFICATIONS
Bachelor's degree from an accredited college in IT or a related field of study
In depth experience in a corporate environment of IT or Service Desk support
Experience implementing TCP/IP at the workstation level
Experience supporting Windows 10 workstations, Macs, Active Directory, Microsoft Office Suite and Windows File Permissions
Ability to lift/move equipment up to 100 lbs
Experience supporting mobile devices such as iPads, iPhones, etc.
OVERVIEW OF COMPANY:
Founded in 1987, CoStar Group is the leading provider of commercial real estate information, analytics, and online marketplaces. Our suite of online services enables clients to analyze, interpret and gain unmatched insight on commercial property values, market conditions and current availability. Behind some of the most well-known brands in the industry, CoStar Group includes CoStar, the largest provider of CRE research and real-time data; LoopNet, the most heavily trafficked mobile and online real estate marketplace; Apartments.com, the premier rental home resource for renters, property managers and owners; STR, the leading provider of performance benchmarking and comparative analytics to the hotel industry; Bureaux Locaux, the leading French Real Estate Marketplace, BusinessImmo, the leading French Commercial Real Estate provider, to name a few.
Headquartered in Washington, DC, CoStar Group maintains offices throughout the U.S. and in Europe, Canada, and Asia with a staff of over 5 300 worldwide across 14 countries.
WHATS IN IT FOR YOU:
Working at CoStar Group means you'll enjoy a culture of collaboration and innovation that attracts the best and brightest across a broad range of disciplines. In addition to generous compensation and performance-based incentives, you'll be supported in both your professional and academic growth with internal training, tuition reimbursement, and an inter-office exchange program.
At CoStar, we recognise the positive value of diversity and promote equality. We aim at all times to recruit the person who is most suited to the job and welcome applications from people of all backgrounds – men and women, people of all ages, sexual orientations, nationalities, religions and beliefs.
However, we particularly encourage applications from women, disabled and Black, Asian and Minority Ethnic (BAME) candidates, as these groups are underrepresented throughout the commercial real estate industry.
Spécialiste du support des systèmes
Description du poste
Spécialiste du support des systèmes – CoStar Group – Paris, France
APERÇU
CoStar Group fournit aux professionnels et aux clients du secteur de l'immobilier commercial et des appartements les connaissances essentielles pour étudier et conclure des transactions en offrant les informations les plus complètes, à jour et standardisées sur l'immobilier commercial et les appartements, ainsi que des outils innovants et appropriés pour pouvoir utiliser efficacement ces informations.
Nous recherchons un(e) spécialiste expérimenté(e) du support système pour rejoindre notre équipe. Dans le cadre de ce poste, vous aiderez à améliorer la productivité des employés de CoStar Group en agissant comme point de contact unique pour obtenir des informations et résoudre les problèmes à Paris, France. Pour y parvenir, vous devrez diagnostiquer et résoudre les problèmes avec le matériel informatique, les logiciels tiers et propriétaires, les réseaux locaux et les serveurs en temps opportun et de manière professionnelle par téléphone, par e-mail, à l'aide d'outils à distance et d'une assistance pratique sur le terrain.
Votre priorité doit être l'excellence du service à la clientèle. Vous devez avoir un esprit d'initiative, savoir résoudre les problèmes et être un(e) excellent(e) communicateur/communicatrice. Vous devez pouvoir concilier de multiples projets, tous urgents et qui se disputent votre temps.
RESPONSABILITÉS
Conseiller, assister, coordonner et réaliser le suivi pour les questions, les problèmes ou les dysfonctionnements de toutes les applications des systèmes, matériels et logiciels installés et maintenus par l'entreprise pour tout le personnel basé à Paris sur site, et pour le personnel à distance dans les régions Asie-Pacifique, Europe et Amérique du Nord
Participer à la rotation du support téléphonique en fournissant une assistance aux utilisateurs des bureaux et au personnel à distance dans les régions Asie-Pacifique, Europe et Amérique du Nord à l'aide d'outils d'assistance à distance
Documenter les problèmes et les solutions dans le système de gestion des tickets du centre d'assistance
Orienter la gestion des problèmes potentiels et identifier les tendances des problèmes
Créer et maintenir des images des ordinateurs
Installer le matériel et les composants périphériques tels que les moniteurs, claviers, imprimantes, disques durs, etc.
Installer, configurer, entretenir et mettre à niveau le matériel informatique et les logiciels
Assurer l'administration et le support des vidéoconférences
Toutes les autres tâches et les projets spéciaux qui vous sont confiés
QUALIFICATIONS DE BASE
Licence d'un établissement agréé en informatique ou dans un domaine d'études apparenté
Expérience approfondie en support informatique ou centre d'assistance informatique dans un environnement d'entreprise
Expérience de la mise en œuvre de TCP/IP au niveau des postes de travail
Expérience d'assistance pour les postes de travail Windows 10, de Mac, Active Directory, la suite Microsoft Office et les autorisations de fichiers sous Windows
Capacité de soulever/déplacer des équipements pesant jusqu'à 45 kg
QUALIFICATIONS SOUHAITÉES
Expérience d'administrateur/administratrice O365
Expérience d'assistance pour les appareils mobiles tels qu'iPads, iPhones, etc.
APERÇU DE L'ENTREPRISE :
Fondé en 1987, CoStar Group est le principal fournisseur d'informations, d'analyses et de places de marchés en ligne dans le secteur de l'immobilier commercial. Notre gamme de services en ligne permet aux clients d'analyser, d'interpréter et d'obtenir des informations sans précédent sur la valeur des propriétés commerciales, les conditions du marché et la disponibilité actuelle. Derrière certaines des marques les plus connues du secteur, CoStar Group comprend CoStar, le plus grand fournisseur d'études sur l'immobilier commercial et de données en temps réel ; LoopNet, la place de marché immobilière sur mobile et en ligne la plus fréquentée ; Apartments.com, la principale source d'informations sur les logements locatifs pour les locataires, les gestionnaires immobiliers et les propriétaires ; STR, le fournisseur leader d'évaluations des performances et d'analyses comparatives pour le secteur hôtelier ; BureauxLocaux, la principale place de marché immobilière française ; BusinessImmo, le plus important fournisseur français d'immobilier commercial, pour n'en citer que quelques-unes.
CoStar Group, dont le siège social se trouve à Washington, DC, possède des bureaux dans tous les États-Unis ainsi qu'en Europe, au Canada et en Asie, et emploie plus de 5 300 personnes dans 14 pays.
Depuis septembre 2022, S&P a ajouté les actions ordianaires de CoStar à l'indice S&P 500!
LES AVANTAGES POUR VOUS :
En travaillant chez CoStar Group, vous bénéficiez d'une culture de collaboration et d'innovation qui attire les meilleurs talents dans un large éventail de disciplines. Outre une rémunération généreuse et des incitations basées sur le rendement, vous serez soutenu(e) dans votre développement professionnel et académique par des formations internes, le remboursement des frais de scolarité et un programme d'échange entre bureaux.
Chez CoStar, nous reconnaissons la valeur positive de la diversité et nous promouvons l'égalité. Nous cherchons à tout moment à recruter la personne la plus apte à occuper le poste et nous accueillons les candidatures de personnes de tous horizons : hommes et femmes, personnes de tous âges, orientations sexuelles, nationalités, religions et croyances.
Cependant, nous encourageons particulièrement les candidatures de femmes, de personnes handicapées, et de personnes d'origine noire, asiatique ou appartenant à une minorité ethnique, car ces groupes sont sous-représentés dans le secteur de l'immobilier commercial.
CoStar Group est un employeur soucieux d'offrir l'égalité des chances en matière d'emploi ; nous maintenons un lieu de travail exempt de drogues et nous effectuons des tests de dépistage d'abus de drogues avant le recrutement.
CoStar Group is an Equal Employment Opportunity Employer; we maintain a drug-free workplace and perform pre-employment substance abuse testing
About CoStar Group
CoStar Group is the leading provider of online real estate marketplaces, information, and analytics in the commercial and residential property markets.