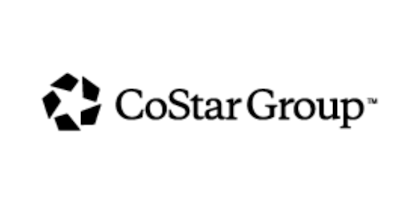 Architectural Photographer - Sacramento/Roseville/Folsom, CA
CoStar Group, US-CA Sacramento
Work at CoStar Group
---
Architectural Photographer - Sacramento/Roseville/Folsom, CA
Job Description
CoStar Group offers an expansive set of global real estate information platforms as well as heavily trafficked real estate marketplaces such as Apartments.com, Homes.com, and LoopNet.com. CoStar delivers real-time, verified real estate data and media that helps clients confidently spot great opportunities and make smart decisions. By combining the power of CoStar's independent research organization – the industry's largest – with global data delivery, software, and application solutions, clients can act on opportunities with confidence. 
 
We are now looking for an Architectural Photographer who will create high quality, creative photos and videos using DSLR cameras, drones, gimbals and other state-of-the-art equipment.  Residential renters and homebuyers and commercial real estate owners, investors, and agents rely on CoStar to provide high-quality media to market their properties and to learn about opportunities. With 24 million people visiting CoStar's websites each month, every day your media will drive transactions. 
Use your architectural photography expertise to produce interior and exterior media of multifamily, office, industrial, and retail properties. 

Create compelling exterior media for residential local neighborhoods, parks, and schools. 

Use a variety of tools to create visually appealing media including professional-grade cameras, tilt shift lenses, drones, gimbals, sliders, 3D tour cameras, and others. 
Utilize time of day, season, location and your expertise in photography to determine when and how to best photograph assignments. 

Edit all photography and video in a timely fashion resulting in a completed project. 

Professional and effective communication with clients during all aspects of media shoots including scheduling, set up and on-site interactions. 

Continued learning and development of your craft, including staying up to date on new techniques and technology. 
 
Demonstrable practical experience as a professional Real Estate Photographer or Architectural Photographer or similar 

Portfolio Review: Submit your portfolio of photos and videos which will include a selection of architectural, real estate, and exterior lifestyle media (exterior and interior photographs, videos, and drone media required) 

A minimum of a High School Diploma coupled with 4+ years professional real estate photography and videography experience. 

Full understanding of manual camera settings and lighting 

Expert knowledge of Adobe Creative Suite, IE: Photoshop, Lightroom, Premiere Pro 
Experience using MAC OS and MS Office 

FAA Part 107 Certification required 
 
PREFERRED QUALIFICATIONS & SKILLS  
Enjoys challenges of photographing buildings and neighborhoods in both suburban and city environments, understands the challenges and works to find creative solutions 

Strong relationship-building skills; ability to develop strong personal relationships with key contacts at assigned companies 
Flexible and adaptable with excellent multi-tasking and time management skills 

Used to working in fast-paced environment 

Experience of commercial drone photography is desirable 

Ability to capture and edit beautiful interior and exterior property videos and photography 

Full understanding of best practices for Architectural Photography, demonstrating artistic vision and creativity 
 
Full-time, consistent creative work year round 

Kit including computer, phone, camera, lenses, tripod, drone, gimbal and more (new and insured) 

Excellent Photography and Videography training opportunities 

Interact with a non-competitive network of hundreds of full-time photographers globally 
The industry leader with an energetic and fast paced dynamic culture 

Innovative technology and a reputation for outstanding products 

95% customer renewal rate 

Consistent 20%+ average of year over year growth 

Excellent career growth opportunities 
Exceptional benefit plan (dental, vision, medical and prescription coverage) including an employee discounted stock purchase plan 

401k plan with company match 
 
This position offers a base salary of $70,000, based on relevant skills, experience and includes a generous benefits plan.
Be part of a team of professionals enjoying the opportunity to learn, do, and grow in a rewarding atmosphere. But don't just take our word for it -- see why our team chose to work at and stay at CoStar Group: https://www.youtube.com/watch?v=CVbJRnJ2sX0 
We welcome all qualified candidates who are currently eligible to work full-time in the United States to apply.  However, please note that CoStar is not able to provide visa sponsorship for this position. 
CoStar Group is an Equal Employment Opportunity Employer; we maintain a drug-free workplace and perform pre-employment substance abuse testing. 
CoStar Group is an Equal Employment Opportunity Employer; we maintain a drug-free workplace and perform pre-employment substance abuse testing
About CoStar Group
CoStar Group is the leading provider of online real estate marketplaces, information, and analytics in the commercial and residential property markets.
Featured Company
We produce and distribute content through some of the world's leading and most valued brands
---