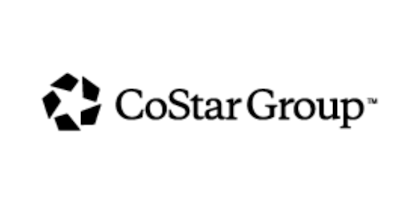 Account Manager - Toulouse et sa region
CoStar Group, Home-based - France (Marseille & Aix-en-Provence)
Work at CoStar Group
---
Account Manager - Toulouse et sa region
Job Description
BureauxLocaux présentation 
BureauxLocaux est la plateforme digitale spécialiste de l'immobilier professionnel. 
Avec 60 000 annonces en ligne (bureaux, coworking, locaux d'activités, entrepôts, commerces, terrains ; à l'achat ou à la location, partout en France) et 1 400 agents immobiliers partenaires, BureauxLocaux simplifie les recherches des entreprises en leur donnant accès à l'exhaustivité de l'offre immobilière professionnelle disponible. Le site attire tous les mois 450 000 chefs d'entreprise à la recherche de la perle rare. 
Grâce à des outils digitaux performants et avec toutes les informations utiles pour prendre les bonnes décisions et gagner du temps (estimation immobilière, conseils pratiques, visite virtuelle), BureauxLocaux permet aux preneurs, aux investisseurs mais aussi aux propriétaires et aux collectivités d'identifier l'agent immobilier le plus adapté pour chaque projet immobilier. 
Créé en 2008, BureauxLocaux est une entreprise de 25 professionnels passionnés qui combine un fonctionnement agile (test & learn, innovation, culture web) avec un business model solide, une parfaite connaissance de son secteur d'activité et une notoriété déjà affirmée. En octobre 2021 BureauxLocaux a rejoint le groupe CoStar, le leader mondial de l'information, de l'analyse et des plateformes numériques dans l'immobilier professionnel. Cotée au Nasdaq (capitalisation boursière :  35 milliards de dollars), CoStar est une entreprise en forte croissance avec une culture entrepreneuriale. 
Au sein de notre équipe commerciale, vous participerez à l'activité commerciale et aurez comme missions principales de conquérir de nouveaux clients par des actions de prospection et de reconquête :  
Développer la base de données prospects (pige, qualification, …) 

Prospecter, développer et fidéliser des contrats avec les professionnels de l'immobilier (agences immobilières, acteurs du flex office…) 

Anticiper et analyser les besoins de vos clients par une écoute active (par téléphone, mail, rdv physique) 

Proposer et négocier des solutions de visibilité Digitale adaptées aux besoins de vos clients, 
Travailler la relation client de proximité en analysant les performances et en développant la dimension service et conseil 

Développer activement votre CA par votre talent de négociateur et contribuer à la croissance de BureauxLocaux. 

Réaliser un reporting détaillé hebdomadaire quantitatif et qualitatif. 
De formation Bac+4/5, vous avez une appétence pour la culture digitale, et appréciez le domaine de l'immobilier 
Doté(e) d'un excellent relationnel, vous êtes à l'aise tant au téléphone qu'en rendez-vous physique avec une bonne communication orale et écrite. 

Être à l'écoute des clients/prospects et remonter leurs attentes. 

Force de proposition, créatif et ingénieux, négociateur, vous aimez conseiller et convaincre et vous trouvez des solutions innovantes autour de l'offre pour répondre aux demandes. 
Dynamique, autonome, rigoureux(se), organisé(e), vous maitrisez les techniques de vente et aimez travailler avec agilité. 

Esprit d'équipe indispensable ; le commercial contribue à un résultat collégial 
Présentation de l'entreprise, des projets, réponse à vos questions, échanges sur votre parcours avec James (Service RH). Par visio en anglais 
Entretien métier avec Nathanaëlle (Directrice Commerciale). 1h00 dans les bureaux   

Entretien centré sur l'humain, la cohésion d'équipe avec 2 membres de l'équipe commerciale. 1h dans les bureaux  

Entretien final avec Audrey (Directrice générale) 1h dans les bureaux 
ENGLISH TRANSLATION
BureauxLocaux Account Manager
BureauxLocaux is the digital platform specialized in professional real estate.
With 60,000 online listings (offices, coworking, business premises, warehouses, shops, land; for sale or for rent, everywhere in France) and 1,400 professional real estate partners, BureauxLocaux simplifies the search for companies by giving them access to the exhaustiveness of the professional real estate offer available. The site attracts 450,000 users every month.
Thanks to powerful digital tools and with all the information you need to make the right decisions and save time (real estate valuation, practical advice, virtual visit), BureauxLocaux allows tenants, investors but also owners and communities to identify the most suitable real estate agent for each real estate project.
Created in 2008, BureauxLocaux is a company of 25 passionate professionals who combines agile operations (test & learn, innovation, web culture) with a solid business model, perfect knowledge of its sector of activity and an already established reputation. In October 2021 BureauxLocaux joined the CoStar group, the world leader in information, analysis and digital platforms in professional real estate. Listed on the Nasdaq (market capitalization: $ 35 billion), CoStar is a fast-growing company with an entrepreneurial culture.
Offer description
Within our sales team, you will participate in sales activity and your main missions will be to win new customers through prospection:
Develop the prospect database (freelance, qualification, etc.)
Prospect, develop and retain contracts with real estate professionals (real estate agencies, flex office players, etc.)
Anticipate and analyze the needs of your customers by active listening (by phone, email, physical appointment)
Propose and negotiate digital visibility solutions adapted to the needs of your customers
Work on customer relations by analyzing performance and developing the service and advice dimension
Actively develop your turnover through your negotiating skills and contribute to the growth of BureauxLocaux
Carry out detailed weekly quantitative and qualitative reporting.
Required profile
With a Bac + 4/5 training, you have an appetite for digital culture, and appreciate the real estate industry.
Required qualities:
- Endowed with excellent interpersonal skills, you are comfortable both on the phone and in physical meetings with good oral and written communication.
- Listening to customers / prospects and raising their expectations.
- Force of proposal, creative and ingenious, negotiator, you like to advise and convince and you find innovative solutions around the offer to meet demands.
- Dynamic, autonomous, rigorous, organized, you master sales techniques and like to work with agility.
- Team spirit essential; the salesperson contributes to the overall success.
Recruitment process
- Presentation of the company, its projects, answer to your questions, discussions on your journey with our recruiting team. By video, in English.
- Business interview with Nathanaëlle (Sales Director). 1h00 in the office.
- Final interview with Audrey (General Manager). 1 hour in the office.
WHAT'S IN IT FOR YOU
Working at CoStar Group means you will enjoy a culture of collaboration and innovation that attracts the best and brightest across a broad range of disciplines. As well as having an outstanding working environment based in the heart of Paris, 27 days annual leave, Lunch ticker and much more! Look at our employee stories to learn more Careers | CoStar Group
At CoStar, we recognise the positive value of diversity and promote equality. We aim at all times to recruit the person who is most suited to the job and welcome applications from people of all backgrounds – people of all ages, gender identities, sexual orientations, nationalities, religions and beliefs.
However, we particularly encourage applications from women, disabled and Black, Asian and Minority Ethnic (BAME) candidates, as these groups are underrepresented throughout the commercial real estate industry.
COMPANY OVERVIEW
Founded in 1987, CoStar Group is the leading provider of commercial real estate information, analytics, and online marketplaces. Our suite of online services enables clients to analyze, interpret and gain unmatched insight on commercial property values, market conditions and current availability.
CoStar Group is an Equal Employment Opportunity Employer; we maintain a drug-free workplace and perform pre-employment substance abuse testing
About CoStar Group
CoStar Group is the leading provider of online real estate marketplaces, information, and analytics in the commercial and residential property markets.
Featured Company
We produce and distribute content through some of the world's leading and most valued brands
---