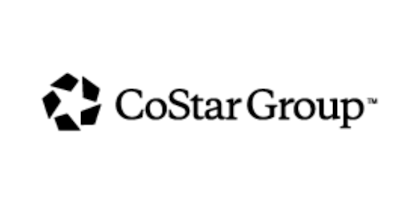 Director/Sr. Director, Head of Growth Marketing, Homes.com
CoStar Group, US-VA Richmond
Work at CoStar Group
---
Director/Sr. Director, Head of Growth Marketing, Homes.com
Job Description
Homes.com is reimagining the home search experience for consumers and agents alike. We are empowering people to discover homes, share insights and make connections on their terms – disrupting a multi-billion industry.
Already one of the fastest growing real estate portals in the industry, we are driven to be #1. Just ask Brad Bellflower, Chief Change Officer at Apartments.com. After its acquisition in 2014, Apartments.com quickly turned into the most popular place to find a place. Proven success at the highest level – and we're doing it again with the new Homes.com.
Homes.com is growing quickly and we're looking for a powerhouse Marketing and Communications Team, based in Richmond, to accelerate our growth and build the brand. Together with a group of like-minded creative individuals, our Marketing Team will generate brand awareness and grow our client base through national multi-million-dollar marketing campaigns across TV, streaming, digital channels, social direct mail, email, mobile, print and events. 
Homes.com is a CoStar Group company with 20+ years' experience in leading and growing digital marketplaces. We pride ourselves on continually improving, innovating, and setting the standard for property search and marketing experiences. With Homes.com we're building a brand on the cusp of defining the industry. We're looking for big thinkers, brave leaders, and creative advertising wizards ready to influence a new age of homebuying within a tried-and-true, award-winning company. 
Head of Growth
We're looking for a multi-faceted Sr. Director of Growth Marketing to join our Marketing Team. Reporting to the Vice President of Marketing you will play a lead role in shaping and implementing the growth marketing strategy to drive new customer acquisition and increase client retention, while obsessing over the metrics and delivering measurable results. You will focus on scaling our business through continued evolution and improvement of our marketing efforts and customer lifecycle programs. You should have hands-on experience developing, planning, launching and analyzing customer acquisition and retention programs to drive sustainable and efficient CAC at scale.  Relocation assistance may apply.
RESPONSIBILITIES
Manage or help manage the Growth Marketing team with direct responsibility for performance marketing on paid search, paid social, SEO, affiliate, television, YouTube, direct mail, podcast, and other media channels.
Oversee performance tracking and calibration on a daily basis to drive decision making around budget allocations and forecasts.
Manage budgeting process for Growth marketing, including forecasting and ROI assessments.
Support scaling existing channels and identify development of new opportunities for growth.

Owns strategy, planning, execution, and measurement of CRM/Lifecyle marketing campaigns that drive revenue and increase retention

Be the end-to-end manager of email, push, in-app, and SMS marketing strategies for lifecycle, transactional, triggered, and promotional programs to increase core business KPIs
Set automation strategy and requirements (lifecycle triggers, scalable creative templates) and collaborate with Product, Engineering and Analytics to build automations needed to drive the roadmap forward to achieve business results
Drive conversion of leads by identifying the right touchpoints and predictive models that will advance a prospect to the next funnel phase through nurturing and other email/direct mail/digital marketing campaigns
Report on and analyze campaign performance to drive continuous improvement and testing.
Partner with creative and brand marketing team members to develop strong messaging and storytelling for direct response ads.
Serve as a senior Growth partner, collaborating with team members across Product, Finance, Strategy, Analytics, Brand Marketing, etc.
Collaborate with the entire Marketing team to devise strategies on customer engagement and communication plans for promoting brand expansion projects.
Help hire, coach, inspire and motivate a new team as we build a best-in-class marketing team.
Establish and manage day in and day out testing-and-learning plans to continuously optimize media investment.
Lead weekly, monthly and quarterly internal meetings; possess senior-level communication skills including synthesizing insights, calibrating to the correct audience, leading a room, steering a difficult conversation, and picking up on and adapting to sentiment.
Keep up to date with and propose new acquisition channels, tools, and tactics.
Provide regular updates on performance metrics and highlights to VP Marketing and others as required.
The ideal candidate jumps on new opportunities, gets nerdy about what they do, and works fast and flexibly to get the job done. This is a fast-paced work environment, so attentiveness and the ability to handle multiple projects with ease are a must.
QUALIFICATIONS:
Minimum of 8-10+ years of multi-channel direct response acquisition marketing experience, primarily at an e-commerce, subscription company, or similar agency experience directly managing a significant marketing budget.
Experience managing but not limited to Facebook Ads, Google AdWords, Linear/OTT Television, Direct Mail, Podcast. Criteo, Demandbase.
Experience with attribution and mixed media models.
Past success with analyzing data, drawing accurate conclusions and adjusting strategy
CoStar Group is an Equal Employment Opportunity Employer; we maintain a drug-free workplace and perform pre-employment substance abuse testing
About CoStar Group
CoStar Group is the leading provider of online real estate marketplaces, information, and analytics in the commercial and residential property markets.