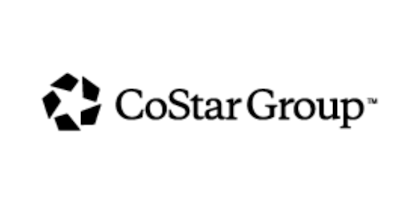 Senior Paid Search (SEM) Specialist - Homes.com - Irvine, CA
CoStar Group, Orange County - CA
Work at CoStar Group
---
Senior Paid Search (SEM) Specialist - Homes.com - Irvine, CA
Job Description
Senior Paid Search (SEM) Specialist, Homes.com
CoStar Group Company Intro:
CoStar Group (NASDAQ: CSGP) is a leading global provider of commercial and residential real estate information, analytics, and online marketplaces.  Included in the S&P 500 Index and the NASDAQ 100, CoStar Group is on a mission to digitize the world's real estate, empowering all people to discover properties, insights and connections that improve their businesses and lives. 
We have been living and breathing the world of real estate information and online marketplaces for over 35 years, giving us the perspective to create truly unique and valuable offerings to our customers. We've continually refined, transformed and perfected our approach to our business, creating a language that has become standard in our industry, for our customers, and even our competitors.  We continue that effort today and are always working to improve and drive innovation.  This is how we deliver for our customers, our employees, and investors. By equipping the brightest minds with the best resources available, we provide an invaluable edge in real estate. 
Homes.com 
Homes.com is already one of the fastest growing real estate portals in the industry, we are driven to be #1. Just ask Brad Bellflower, Chief Change Officer at Apartments.com. After its acquisition in 2014, Apartments.com quickly turned into the most popular place to find a place. Proven success at the highest level – and we're doing it again with the new Homes.com.  Homes.com is a CoStar Group company with 20+ years' experience in leading and growing digital marketplaces. We pride ourselves on continually improving, innovating, and setting the standard for property search and marketing experiences. With Homes.com we're building a brand on the cusp of defining the industry. We're looking for big thinkers, brave leaders, and creative advertising wizards ready to influence a new age of homebuying within a tried-and-true, award-winning company. 
Learn more about Homes.com. 
Role Description: CoStar Group is currently looking for an experienced Sr. Paid Search Specialist to be a major contributor to this effort. In this role, you will be part of a team responsible for a multi-million dollar paid search budget, managing day-to-day operations of Google and Bing search ad campaigns.
The successful candidate should be highly analytical and a confident self-starter. The role requires the ability to measure the effects that campaign changes have on impressions, clicks and other conversion metrics, and to articulate those results in management reports.
 
Responsibilities:
Manage in-house Google and Bing Search Ad campaigns.

Ongoing paid search optimization, targeting improvements, and keyword expansion efforts.

Create and distribute weekly and monthly paid search reports, including performance insights.

Continually tune ad copy and landing pages for optimal performance.

Perform ongoing paid search keyword discovery, expansion, and optimization.

Utilize test and learn strategies to understand and strengthen reach, conversion and conversion rates.

Participate in building and maintaining strong internal and external relationships with vendors and agency partners.

Leverage your excellent communication skills to share insights and recommendations to a variety of colleagues, stakeholders, and business leaders with both technical and non-technical backgrounds.
Qualifications:
Bachelor's degree.

3+ years of experience in a similar role, managing large paid search accounts.

Prior management of 100K+ keyword portfolios with budgets of $1M+ per year.

Ad copywriting experience.

Expert level knowledge of Google and Bing Ads platforms and bidding strategies.

Experience with running Google UAC and Apple Search Ads to drive app installs.

Strong verbal and written communication skills.

Must be metrics driven, with the ability to create reports to track, analyze and clearly communicate paid search performance.

Experience with tools helpful in managing SEM, such as Google Analytics, SEMRush, Ahrefs, SpyFu, bid management tools, and Google Search Ads 360.

Able to keep ahead of the latest search industry trends and search platform changes.

Detail-oriented, proactive, with a desire to deliver results.
Preferred Skills and Qualifications:
Experience in a paid search agency with direct customer reporting responsibilities.

Familiarity with attribution models, expertise in customer segmentation and the use of test and learn strategies to optimize campaigns.

Experience working with a national, 5M+ monthly unique visitor, customer focused website.

Experience in directing the design and development of search optimized landing pages.

Advanced Microsoft Excel, charting and PowerPoint abilities.

Success stories with Google Ad Experiments.
What's in it for you?
When you join CoStar Group, you'll experience a collaborative and innovative culture working alongside the best and brightest to empower our people and customers to succeed. 
We offer you generous compensation and performance-based incentives. CoStar Group also invests in your professional and academic growth with internal training, tuition reimbursement, and an inter-office exchange program. 
Our benefits package includes (but is not limited to): 
Comprehensive healthcare coverage: Medical / Vision / Dental Prescription Drug 

Life, legal, and supplementary insurance 

Virtual and in person mental health counseling services for individuals and family 

Commuter and parking benefits 

401(K) retirement plan with matching contributions 

Employee stock purchase plan 

Paid time off 

Tuition reimbursement 

On-site fitness center and/or reimbursed fitness center membership costs (location dependent), with yoga studio, Pelotons, personal training, group exercise classes

Access to CoStar Group's Diversity, Equity, & Inclusion Employee Resource Groups 

Complimentary gourmet coffee, tea, hot chocolate, fresh fruit, and other healthy snacks 
We welcome all qualified candidates who are currently eligible to work full-time in the United States to apply.  However, please note that CoStar Group is not able to provide visa sponsorship for this position. 
#LI-LH2
#LI-Hybrid
CoStar Group is an Equal Employment Opportunity Employer; we maintain a drug-free workplace and perform pre-employment substance abuse testing
About CoStar Group
CoStar Group is the leading provider of online real estate marketplaces, information, and analytics in the commercial and residential property markets.