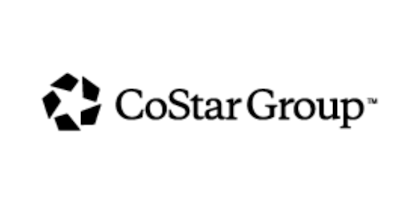 Field Research Photographer- Southwest Florida (Naples/Fort Myers)
CoStar Group, US-FL Field Based
Work at CoStar Group
---
Field Research Photographer- Southwest Florida (Naples/Fort Myers)
Job Description
Looking for candidate to be located between Naples and Fort Myers!
OVERVIEW
Field Research Photographer- Southwest Florida
CoStar Group Company Introduction:
CoStar Group (NASDAQ: CSGP) is a leading global provider of commercial and residential real estate information, analytics, and online marketplaces.  Included in the S&P 500 Index and the NASDAQ 100, CoStar Group is on a mission to digitize the world's real estate, empowering all people to discover properties, insights and connections that improve their businesses and lives. 
We have been living and breathing the world of real estate information and online marketplaces for over 35 years, giving us the perspective to create truly unique and valuable offerings to our customers.  We've continually refined, transformed and perfected our approach to our business, creating a language that has become standard in our industry, for our customers, and even our competitors.  We continue that effort today and are always working to improve and drive innovation.  This is how we deliver for our customers, our employees, and investors.  By equipping the brightest minds with the best resources available, we provide an invaluable edge in real estate. 
CoStar is the global leader in commercial real estate information, analytics and news. Commercial Real Estate industry professionals around the globe use CoStar to access the most comprehensive data to make decisions with confidence. CoStar delivers immediate, verified commercial real estate information on over 5.9 million properties across every market.  
Learn more about CoStar. 
Role Description: The Research team is the heart of CoStar, capturing market-critical information that enables our commercial real estate clients to make informed, high impact business decisions daily. CoStar Group's research contributes to the most important segment of our economy, helping businesses open offices, retail stores, warehouses, and manufacturing facilities. CoStar Group is seeking a Field Research Photographer to join our growing research organization.
As a CoStar Field Research Photographer, you will be at the foundation to the company's media and data collection efforts and play an integral part of our Marketing Research ecosystem. The collection of accurate and timely data and professional photography are essential to CoStar Group customers and the goals we are eager to meet. Use your invention, imagination, creative expertise and talent to produce original professional quality photography and video on assigned commercial properties.
Responsibilities:
Support our customer's marketing efforts on our industry-leading marketplaces by capturing beautiful exterior and interior photography, 3-D virtual tours, and videography of their properties
Use Photoshop, Lightroom, and non-linear editing tools (Premiere, Final Cut Pro X) to edit captured media
Own the market! Navigate one-mile square grids to ensure complete coverage and that all critical database fields are collected and properties photographed
With the company vehicle as your office, identify among dozens of key data points such as new inventory, "for lease" and "for sale" availabilities, commercial building occupancy, and more
Leverage optimized field research mobile and web software as you explore buildings inside and out
Professionally communicate with customers, sales, Marketing Research partners, and management to strategically evaluate priorities, initiatives, and tasks
Abide by CoStar safety standards
Maintain company vehicle and equipment
Represent the Company at occasional trade functions, conferences, and events
Basic Qualifications:
High School Diploma required
1+ year experience with digital photography using DSLR or Mirrorless camera
1+ year experience with image post-processing tools including Photoshop and/or Lightroom
1+ year video post-processing experience with tools such as Premiere, Final Cut Pro X
Architectural and/or Real Estate photography and videography experience
Candidates are required to submit portfolio of work supporting above listed experience
A current and valid driver's license (or the ability to obtain a driver's license prior to start date) is required
Satisfactory completion of a Motor Vehicle Record (MVR) check prior to start.  Driving history must reflect responsible driving behavior and compliance with traffic laws
Ability to pass FAA Part 107 certification to commercial fly drones in first three months of employment (fees paid by Company). Willing and able to participate in three-day drone training in Atlanta, GA
Repetitive and frequent standing, seeing, sitting, walking, and driving up to eight hours per day
Holding five pounds in one hand for five minutes (photography and videography)
Repetitive hand and arm movements needed to type and write
Occasional bending, stooping, squatting, lifting, twisting and carrying are necessary to perform job functions
Must be able to work on computer and or mobile devices from vehicle throughout work day
Will be exposed to both vehicle noise and possible car exhaust
Ability to conduct job duties outside in various weather conditions each day
Preferred Qualification:
Bachelor's degree
Experience functioning autonomously in the field while achieving key performance and quality indicators
Possess excellent oral and written communication, as well as organizational skills
Drone flight experience
What's in it for you?  
When you join CoStar Group, you'll experience a collaborative and innovative culture working alongside the best and brightest to empower our people and customers to succeed. 
We offer you generous compensation and performance-based incentives. CoStar Group also invests in your professional and academic growth with internal training, tuition reimbursement, and an inter-office exchange program. 
Our benefits package includes (but is not limited to): 
Comprehensive healthcare coverage: Medical / Vision / Dental / Prescription Drug 
Life, legal, and supplementary insurance 
Virtual and in person mental health counseling services for individuals and family 
Commuter and parking benefits 
401(K) retirement plan with matching contributions 
Employee stock purchase plan 
Paid time off 
Tuition reimbursement 
On-site fitness center and/or reimbursed fitness center membership costs (location dependent), with yoga studio, Pelotons, personal training, group exercise classes
Access to CoStar Group's Diversity, Equity, & Inclusion Employee Resource Groups 
Complimentary gourmet coffee, tea, hot chocolate, fresh fruit, and other healthy snacks 
Company vehicle provided for business use
Company-paid and insured photography kit including computer, camera, lenses, tripod, drone, and more
We welcome all qualified candidates who are currently eligible to work full-time in the United States to apply.  However, please note that CoStar Group is not able to provide visa sponsorship for this position. 
CAREER WEBSITE DISCLAIMER
CoStar Group seeks information for job applications from candidates in Canada through only the following channels:
The CoStar Group website
Via email to/from addresses using only the CoStar domain of "@costar.com"
Screening and interaction by telephone and through the Microsoft Teams or Zoom platforms
Be aware that:
CoStar does not use Wire, Google Hangouts, or any other platform for any recruitment related activities
Disregard any solicitation or request for information related to job applications with CoStar via any other means and/or using email addresses with any other domain
CoStar will never ask candidates to make any type of personal financial investment related to gaining employment with the company
#LI-VS1
CoStar Group is an Equal Employment Opportunity Employer; we maintain a drug-free workplace and perform pre-employment substance abuse testing
About CoStar Group
CoStar Group is the leading provider of online real estate marketplaces, information, and analytics in the commercial and residential property markets.