---
Manager, Technical Support Accounting
Job Description
Manager, Technical Support - Accounting
Company Intro
CoStar Group (NASDAQ: CSGP) is a leading global provider of commercial and residential real estate information, analytics, and online marketplaces.  Included in the S&P 500 Index and the NASDAQ 100, CoStar Group is on a mission to digitize the world's real estate, empowering all people to discover properties, insights, and connections that improve their businesses and lives. 
We have been living and breathing the world of real estate information and online marketplaces for over 35 years, giving us the perspective to create truly unique and valuable offerings to our customers.  We've continually refined, transformed, and perfected our approach to our business, creating a language that has become standard in our industry, for our customers, and even our competitors.  We continue that effort today and are always working to improve and drive innovation.  This is how we deliver for our customers, our employees, and investors.  By equipping the brightest minds with the best resources available, we provide an invaluable edge in real estate. 
CoStar Real Estate Manager 
CoStar Real Estate Manager is the leading platform for lease accounting, lease administration, and the management of portfolios, transactions, projects, and construction. Clients use CoStar Real Estate Manager to make smarter decisions and to enable their team to work together more effectively. Learn more about CoStar Real Estate Manager. 
Role Description: We are seeking a hardworking and driven individual, who has experience managing a team focusing on Accounting Operations or Finance, preferably in a technical capacity.   In this role, you will lead and manage the Lease Accounting support team and will use your business knowledge in lease accounting to determine new approaches to better service our customers.  
Responsibilities:
Manage a support team in providing best-in-class support for our lease accounting customers.  This includes opportunities to enhance client relationships through Real Estate Manager events, meetings, webinars, and product training.   

Ensure the consistent achievement of agreed professional, performance, and client satisfaction standards for a Client Services team. 

Conduct regular coaching, training, and mentoring meetings.  Share knowledge, experience, and solutions to ensure the continuous improvement and professional development of team members.   

Coordinate and manage the workload and activity of team members to ensure maximum productivity, efficiency, and performance is achieved. This includes: 

Adherence to case management policies, best practices, etc. 

Adherence to target service levels and proper case prioritization 

Identify process and workflow improvements to increase both efficiency and effectiveness. 

Oversee the development and maintenance of key knowledge repositories necessary to perform team responsibilities. 

Establish and maintain an excellent understanding of CoStar Real Estate Manager products and be able to demonstrate the value of these products at client meetings and events. 

Contribute to the vision of being a 'center of excellence' and 'employer of choice' through trust, teamwork, and empowerment leading to outstanding attendance and low staff attrition. 

Assist in the recruitment, training, and onboarding of Technical Support Analysts 
Basic Qualifications: 
Bachelor's degree in Accounting, Finance, or a related field from an accredited, not-for-profit University or College

A track record of commitment to prior employers.

5+ years relevant experience OR Master's degree with 3+ years relevant experience.

3+ years of experience managing people.

Functional or technical-related work experience with financial system support  

Ability to work on multiple projects and deliverables simultaneously. 

Proficient knowledge of Microsoft Excel 
Preferred Qualifications:
CPA

Self-motivated with a strong work ethic and a passion for problem-solving and quality. 

Must be detail-oriented and possess strong organizational, written, and verbal skills. 

Passion for improving processes and use of technology to perform tasks more efficiently and at higher standards of quality. 

Functional or technical-related work experience with SaaS software support, configurations, implementations, and troubleshooting. 

Understanding of SQL to help maintain, create, and retrieve information from customer databases to provide technical support.   

Ability to define problems, collect data, establish facts, and draw valid conclusions to benefit the organization and maintain client satisfaction. 

Has assessed, streamlined, and improved operational accounting policies and procedures to ensure efficiency.  

Work well in a team environment, as well as independently. 

Work with little supervision and manage time and priorities in a demanding environment. 
What's in it for you?  
When you join CoStar Group, you'll experience a collaborative and innovative culture working alongside the best and brightest to empower our people and customers to succeed. 
We offer you generous compensation and performance-based incentives. CoStar Group also invests in your professional and academic growth with internal training, tuition reimbursement, and an inter-office exchange program. 
Our benefits package includes (but is not limited to): 
Comprehensive healthcare coverage: Medical / Vision / Dental / Prescription Drug 

Life, legal, and supplementary insurance 

Virtual and in-person mental health counseling services for individuals and family 

Commuter and parking benefits 

401(K) retirement plans with matching contributions 

Employee stock purchase plan 

Paid time off 

Tuition reimbursement 

On-site fitness center and/or reimbursed fitness center membership costs (location dependent)

Access to CoStar Group's Diversity, Equity, & Inclusion Employee Resource Groups 

Complimentary gourmet coffee, tea, hot chocolate, fresh fruit, and other healthy snacks 
We welcome all qualified candidates who are currently eligible to work full-time in the United States to apply.  However, please note that CoStar Group is not able to provide visa sponsorship for this position.
#LI-IT1
#LI-Hybrid
CoStar Group is an Equal Employment Opportunity Employer; we maintain a drug-free workplace and perform pre-employment substance abuse testing
About CoStar Group
CoStar Group is the leading provider of online real estate marketplaces, information, and analytics in the commercial and residential property markets.
Featured Company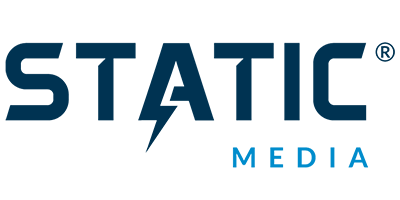 We give readers what they want, before they want it.
---