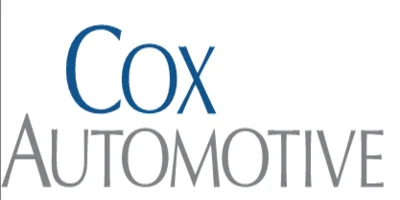 Senior Sales Director, Electric Vehicle Battery Solutions
Cox Automotive, , , United States
Work at Cox Automotive
Salary: USD 170,100.00 - 283,500.00
Duration: Full-Time
---
Summary
The
Senior Sales Director, Electric Vehicle Battery Solutions
is responsible for developing relationships with existing Cox Automotive clients as well as identifying and building relationships with green field accounts. The client segment will include but is not limited to OEMs (both traditional and nontraditional) battery manufacturers, dealer groups and fleet owner/operators
The Senior Sales Director, EV Battery Solutions is expected to have in-depth knowledge of our battery solutions, how they tie into a more comprehensive solutions strategy and a firm grip on the ever-evolving competitive landscape. The Senior Sales Director, EV Battery Solutions is expected to have previous experience working in the EV battery lifecycle ecosystem.
Success is dependent upon the ability to build relationships with decision makers and work with internal partners across the Enterprise and selling EV Battery Lifecyle Management solutions. The Senior Sales Director, EV Battery Solutions must have a strong sales background with demonstrated experience in building a sales strategy and have engineering acumen.
Success is dependent upon the ability to successfully navigate outcomes in a matrixed environment and being comfort in a consistently changing space.
Key Responsibilities
Pipeline management with use of assigned CRM. Manage both long- and short-term client's strategies to meet and exceed revenue expectations. Use of tools for network mapping relationships across OEMs.
Align Cox Automotive Electric Vehicle Battery services with client needs in a collaborative team environment. Contributes to long term client strategy discussions as part of an overarching roadmap.
Build relationships at the Client C-Suite and board room level + other critical decision makers. Should be able to navigate inside of complex client infrastructures.
Provide deep expertise for products within their area of responsibility (incl. business process best practices, industry trends and insights, competition, specific product knowledge, and financial acumen). Become a trusted advisor to both internal and external clients and stakeholder
Review and analyze financial information, business processes, and KPIs to understand client performance, uncover challenges and provide opportunities for improvement.
Works closely with internal Executives, account managers and other functional internal teams to assist in driving maximum value including support for existing relationships.
May be required to be the liaison with European Sales Lead.
Collaborate with internal partners to complete, deliver, and WIN RFP's.
Ability to manage multiple opportunities and establish appropriate priorities that align to the business needs.
Secure client agreement and contracts required to achieve the assigned sales goal.
Develop and maintain relationships with key customer contacts; demonstrate a high level of attentiveness towards customers and create a culture which encourages client satisfaction.
All other duties as assigned.
Required Qualifications
12+ years of relevant sales experience required with bachelor's degree or 16 years of equivalent experience required without a college degree; Or master's degree with 10 years of experience.
5+ years of experience in sales selling products and services to large and enterprise level accounts.
Strong mechanical, electrical, and/or manufacturing engineering experience.
Experience meeting and exceeding sales objectives.
Excellent time management, organization, and task prioritization skills.
A passion for learning and a deep knowledge of standard sales methodologies, business development, and leadership skills.
Ability to travel up to 50-70% of the time for day and overnight trips for client meetings.
Strong verbal and written communication skills. Executive presence.
Valid driver's license.
Highly proficient level of computer skills including MS Word, PowerPoint, Excel, and Outlook.
Preferred Qualifications
Electrical or Mechanical Engineering Degree is HIGHLY preferred.
Demonstrated and complete understanding of Cox Automotive Mobility solutions; general understanding of all other Cox Automotive companies.
Previous experience using Salesforce.com or other Customer Relationship Management system
Knowledge of automotive dealership operations preferred.
#LI-143
USD 170,100.00 - 283,500.00
About Cox Automotive
At Cox Automotive, people of every background are driven by their passion for mobility, innovation and community. We transform the way the world buys, sells, owns and uses cars, accelerating the industry with global powerhouse brands like Autotrader, Kelley Blue Book, Manheim and more. What's more, we do it all with an emphasis on employee growth and happiness. Drive your future forward and join Cox Automotive today!
About Cox
Cox empowers employees to build a better future and has been doing so for over 120 years. With exciting investments and innovations across transportation, communications, cleantech and healthcare, our family of businesses - which includes Cox Automotive and Cox Communications - is forging a better future for us all. Ready to make your mark? Join us today!
Benefits of working at Cox may include health care insurance (medical, dental, vision), retirement planning (401(k)), and paid days off (sick leave, parental leave, flexible vacation/wellness days, and/or PTO). For more details on what benefits you may be offered, visit our benefits page .
Cox is an Equal Employment Opportunity employer - All qualified applicants/employees will receive consideration for employment without regard to that individual's age, race, color, religion or creed, national origin or ancestry, sex (including pregnancy), sexual orientation, gender, gender identity, physical or mental disability, veteran status, genetic information, ethnicity, citizenship, or any other characteristic protected by law. Cox provides reasonable accommodations when requested by a qualified applicant or employee with disability, unless such accommodations would cause an undue hardship.
Statement to ALL Third-Party Agencies and Similar Organizations: Cox accepts resumes only from agencies with which we formally engage their services. Please do not forward resumes to our applicant tracking system, Cox employees, Cox hiring manager, or send to any Cox facility. Cox is not responsible for any fees or charges associated with unsolicited resumes.
Featured Company
We produce and distribute content through some of the world's leading and most valued brands
---