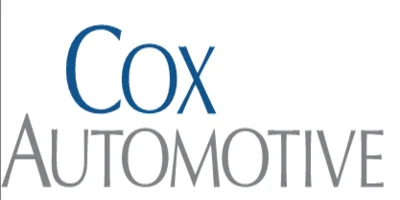 Regional Sales Executive
Cox Automotive, Los Angeles, CA, United States
Work at Cox Automotive
Duration: Full-Time
---
Cox Automotive Mobility Fleet Services (CAMFS) is one of the largest fleet maintenance companies in the country. CAMFS is the leading provider of on-site mobile maintenance and repair services nationwide, offering mobile on-site fleet service for light-medium and heavy-duty trucks and trailers. CAMFS also services customers utilizing its 20+ nationwide service centers, each offering accident repair, painting, refurbishment, and heavy mechanical repair. We are supported by a 24/7 in-house call center and provide scheduled maintenance and unscheduled services to fleets anywhere, anytime.
Cox Automotive is currently hiring a Regional Sales Executive to join our Field Sales Team to support the company's future growth. This is an
important role as we expand our U.S. footprint, bringing in new business, and expanding accounts. If you are looking for a new place to call home, we would love to talk to you!
If you are a driven and tenacious sales professional, bring your career to a fast-growing national industry leader. Here's why:
You will assume entrepreneurial ownership of a region, and there are no limits around industries or service agreement size you can pursue.
You'll focus on finding and closing new business and also maintain executive-level relationships with clients to expand accounts
You bring in the business, and we'll reward you for it - a strong performer can earn plenty in commission.
You will sell multiple services, including a turnkey fleet management solution, on-site mobile service, and more, all incorporating cutting-edge proprietary technology.
There will be travel locally, but there is a large number of national fleet customer contact based in the area; you should be able to score some early victories and build on the momentum.
The Role:
First and foremost, you will sell our portfolio of services to regional and national customers. The portfolio includes mobile on-site service, mechanical services, collision repair, refurbishment, and restoration, along with equipment sales and installation.
Building and maintaining long-standing relationships with executives and key decision-makers in your business book. You will ensure strong relationships from the C-level to support retention and account growth. There is a significant opportunity to upsell the existing customer base, particularly if they have multiple locations.
Fostering productive working relationships with your customers is vital to this role.
Identify business opportunities across your market by researching prospective fleet customers, evaluating their position in the industry, and researching and analyzing sales options to maximize the customer's potential with Mobility Fleet Services.
Selling our services by establishing contact, developing relationships with business executives, and providing fleet management solutions to sell Fleet Services as a company destination for all fleet maintenance needs.
Maintaining client relationships by providing support, information, and guidance; researching and recommending new opportunities and profit and service improvements.
Identifying product improvements or new products by remaining current on industry trends, market activities, and competitors.
Preparing and delivering customer reports by collecting, analyzing, and summarizing information.
Maintaining quality service by establishing and enforcing organization standards.
Keys to Success:
We are looking for a true hunter with a never-ending desire to win and close deals. You'll need a strong entrepreneurial spirit to pursue new business and the tenacity to stay upbeat even after hearing "no." This will require you to work independently, from motivating yourself to managing your pipeline to coordinating among internal resources. At the same time, we take a team-oriented approach across CAMFS. You'll collaborate with the Major Market leadership to ensure your strategies support market goals and partner with different departments within DFS.
As you become familiar with our business and markets, we understand that there will be a learning curve. At the same time, you should be proactive about getting up to speed quickly.
In addition, to be an outstanding Sales Executive, you will:
Enjoy learning and growing and remain open to constructive feedback.
Remain flexible and adaptable as the sales environment changes.
Be comfortable presenting to senior executives, internally and externally - you may be invited to report on your efforts at CAMFS executive meetings.
Manage multiple activities and priorities effectively.
Deliver excellent customer service, both externally and internally.
Pay attention to details while grasping the big picture and how the components fit into it.
Qualifications:
Our goal is to bring on experienced sales professionals who are highly motivated and able to meet and exceed targets independently. To be a good fit for the Sales Executive opportunity, you will have:
Required:
Bachelor's degree in a related discipline and 4 years' experience in a related field. The right candidate could also have a different combination, such as a master's degree and 2 years' experience; a Ph.D. and up to 1 year of experience; or 8 years' experience in a related field
Preferred:
Candidates with Trucking/Fleet sales experience will be highly prioritized
Valid driver's license and safe driving record required.
Full-cycle direct B2B sales experience and a proven track record in high-volume sales.
A demonstrated ability to sell service agreements.
Experience selling across multiple states and geographies is strongly preferred.
A track record of success in selling to various leaders, from fleet managers to business owners.
Strong self-discipline and a proven ability to manage a large book of business autonomously, including a consistent approach to making cold calls and setting confirmed appointments.
Computer competency and experience with Microsoft office applications; experience with Salesforce is a plus.
High energy, passion, and a competitive spirit - you should be driven to win and close deals.
A process orientation and structured approach.
Solid organizational skills and the ability to establish priorities and optimize your time. A flexible attitude and openness to learning.
Strong verbal and written communication abilities, including listening skills.
Travel within the region, and you should expect to be in the field 3 days a week.
About Cox Automotive
At Cox Automotive, people of every background are driven by their passion for mobility, innovation and community. We transform the way the world buys, sells, owns and uses cars, accelerating the industry with global powerhouse brands like Autotrader, Kelley Blue Book, Manheim and more. What's more, we do it all with an emphasis on employee growth and happiness. Drive your future forward and join Cox Automotive today!
About Cox
Cox empowers employees to build a better future and has been doing so for over 120 years. With exciting investments and innovations across transportation, communications, cleantech and healthcare, our family of businesses - which includes Cox Automotive and Cox Communications - is forging a better future for us all. Ready to make your mark? Join us today!
Benefits of working at Cox may include health care insurance (medical, dental, vision), retirement planning (401(k)), and paid days off (sick leave, parental leave, flexible vacation/wellness days, and/or PTO). For more details on what benefits you may be offered, visit our benefits page .
Cox is an Equal Employment Opportunity employer - All qualified applicants/employees will receive consideration for employment without regard to that individual's age, race, color, religion or creed, national origin or ancestry, sex (including pregnancy), sexual orientation, gender, gender identity, physical or mental disability, veteran status, genetic information, ethnicity, citizenship, or any other characteristic protected by law. Cox provides reasonable accommodations when requested by a qualified applicant or employee with disability, unless such accommodations would cause an undue hardship.
Statement to ALL Third-Party Agencies and Similar Organizations: Cox accepts resumes only from agencies with which we formally engage their services. Please do not forward resumes to our applicant tracking system, Cox employees, Cox hiring manager, or send to any Cox facility. Cox is not responsible for any fees or charges associated with unsolicited resumes.
Featured Company

Home of the world's best books.
---