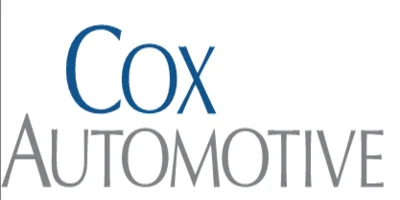 Internal Communications Manager
Cox Automotive, Atlanta, GA, United States
Work at Cox Automotive
Duration: Full-Time
---
Job Overview
The
Internal Communications Manager
is an individual contributor who acts as a business partner and advisor to Sales leadership. Under the direction of the Director of Internal Communications, Sales & Marketing, the Internal Communications Manager will develop and implement communications strategies and manage day-to-day team member communication needs related to priority sales initiatives.
The ideal candidate is a strategic thinker and collaborative partner, familiar with various communications tools and technology, and has experience developing and executing communications plans and managing transformation projects. Key customer interfaces include business leadership teams, corporate executive team, departmental managers, and employees.
What You'll Do
Develop and execute a comprehensive internal communications plan for priority sales initiatives crafting consistent, accurate, and timely communications that are tailored to the author, vehicle, and audience that span departmentwide messaging, leadership communications, presentations, video scripts, key messages, and talking points.
Participate in or lead cross-functional teams or projects leveraging communications expertise.
Manage and coordinate communications tactics to inform and engage team members on priority sales initiatives, such as town halls, e-mails, surveys, e-newsletters, intranet resource sites, and videos.
Foster relationships with key stakeholders within Sales and across the organization to support the initiatives and leaders with the development of communications.
Establish and manage ongoing measurement and reporting process to ensure employee communications is delivering greater overall value (ROI).
Seek out and analyze employee feedback mechanisms and interpret data to recommend improvements and best practices.
Collaborate with stakeholders across Sales, other departments, and across Communications, PR, and Marketing to seek out subject matter experts to ensure information is current, accurate, and properly coordinated with other strategic initiatives.
Manage the communications editorial calendar for priority sales initiatives to ensure greater consistency and alignment of employee communication activities happening across the organization and company
25% travel
What's In It For You?
You'll be rewarded with highly competitive pay , plus other compensation perks you've come to expect (e.g., 401k + company match, comprehensive medical benefits, etc.) and others you may not (e.g., flexible time off policy, tuition reimbursement for academic pursuits, pet insurance and more...)
Work/Life Balance. Job flexibility is central to our culture because team members have different working styles and important stuff going on outside the office, too.
Smart and creative colleagues, plus ongoing learning opportunities. You'll have the tools and team you need to do your job well without a lot of red tape. Plus, we know how important it is for you to stay brushed up on your knowledge and skills, so we invest in your ongoing training along the way to make sure you have what need to help you along your career path.
Boundless career opportunities for lateral and upward movement across a high-performing enterprise spanning diverse industries. You'll have the chance to learn and train so you can sharpen your skills and explore opportunities across the Cox family of businesses.
Who You Are/ Qualifications Minimum:
Bachelor's degree in a related discipline and 6 years of employee communications experience, including prior management and execution of employee communication programs, processes, and channels, including intranet, videos, emails, town halls, and more. The right candidate could also have a different combination, such as a master's degree and 4 years' experience; a Ph.D. and 1 year of experience; or 10 years' experience in a related field.
Exceptional written and verbal communication skills that can effectively engage employees and help them understand and foster the organization's mission, vision, values, culture, goals, and strategies.
Strong project management and problem-solving skills.
Ability to multi-task and keep numerous projects on track and on budget.
25% travel
Preferred:
Degree in journalism, public relations, communications, or a related field required.
Experience with transformation projects a plus.
Ability to measure and report on the effectiveness of the employee communication programs and their value to the company's goals and strategic initiatives.
Join the Cox family of businesses and make your mark today! About Cox Automotive
At Cox Automotive, people of every background are driven by their passion for mobility, innovation and community. We transform the way the world buys, sells, owns and uses cars, accelerating the industry with global powerhouse brands like Autotrader, Kelley Blue Book, Manheim and more. What's more, we do it all with an emphasis on employee growth and happiness. Drive your future forward and join Cox Automotive today!
About Cox
Cox empowers employees to build a better future and has been doing so for over 120 years. With exciting investments and innovations across transportation, communications, cleantech and healthcare, our family of businesses - which includes Cox Automotive and Cox Communications - is forging a better future for us all. Ready to make your mark? Join us today!
Benefits of working at Cox may include health care insurance (medical, dental, vision), retirement planning (401(k)), and paid days off (sick leave, parental leave, flexible vacation/wellness days, and/or PTO). For more details on what benefits you may be offered, visit our benefits page .
Cox is an Equal Employment Opportunity employer - All qualified applicants/employees will receive consideration for employment without regard to that individual's age, race, color, religion or creed, national origin or ancestry, sex (including pregnancy), sexual orientation, gender, gender identity, physical or mental disability, veteran status, genetic information, ethnicity, citizenship, or any other characteristic protected by law. Cox provides reasonable accommodations when requested by a qualified applicant or employee with disability, unless such accommodations would cause an undue hardship.
Statement to ALL Third-Party Agencies and Similar Organizations: Cox accepts resumes only from agencies with which we formally engage their services. Please do not forward resumes to our applicant tracking system, Cox employees, Cox hiring manager, or send to any Cox facility. Cox is not responsible for any fees or charges associated with unsolicited resumes.