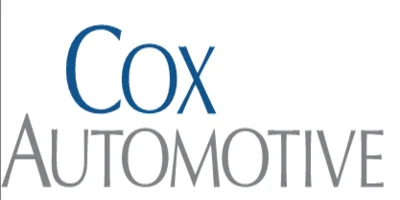 Inside Business Development Consultant - Vinsolutions & Dealer.com
Cox Automotive, Kansas, KS, United States
Work at Cox Automotive
Duration: Full-Time
---
The Inside Business Development Consultant (IBDC) is the initial point of contact for potential new VinSolutions and Dealer.com customers. You will be responsible for cultivating new sales opportunities within assigned territories by aligning with teams of Regional Sales Managers to proactively contact qualified prospects. You will use your communication skills to forge relationships with potential customers, from first contact, until the attendance of an online or onsite demonstration showcasing the value of VinSolutions and Dealer.com products. If you are confident, self-motivated, competitive, and thrive on exceeding goals set for you, then this is your opportunity to begin your sales career within Cox Automotive.
This is a
#remote
position, and the candidate can reside and work from anywhere but will support a territory focusing on the
Midwest and Southeast
portions of the country, including parts of Texas, Louisiana, Arkansas, Mississippi, Alabama, Missouri, Illinois, Indiana, Nebraska, Kansas, South Dakota, and Iowa. Preference is for candidates residing in the Kansas City metro area or the
Central or Eastern Time Zone. What You'll Do:
Here's more of what you can expect when you step up to the plate:
Leveraging Salesforce and other sales enablement tools to generate targeted lists of prospects
Contacting various members of dealerships through cold calls, emails, video emails, and text messages to generate their interest in VinSolutions and Dealer.com product suites
Creating appointments for qualified dealership personnel to attend live demonstrations which convey the value of VinSolutions and Deler.com product suites
Utilizing a consultative approach to determine the needs of prospects, and overcoming objections
Collaborating with VinSolutions Product Consultants, Inside Regional Sales Managers, and Outside Regional Sales Managers to ensure product demonstrations are attended by prospective clients
Constructing weekly reports to summarize employed strategies and performances
Working with Regional Sales Managers to revisit previously lost sales opportunities and employing new approaches to generate interest in VinSolutions CRM and Dealer.com
Identifying dealerships currently partnered with Cox Automotive Inc solutions and communicating the value of VinSolutions proprietary software integrations and Dealer.com products
Building relationships with counterparts at other Cox Automotive Inc business units to cultivate leads and referrals
Keeping accurate up-to-date information about prospective clients
Maintaining thorough knowledge of VinSolutions and Dealer.com product suites as well as similar products offered by competitors
Other job duties as assigned
What's in it for you?
As a dynamite Inside Business Development Consultant, you deserve success in your life as well, and at Cox, we define "success" as being a part of a company that gives you lots of opportunities and options.
First, we've created an exceptional salary package , plus additional incentives . We are an inclusive , sales-friendly environment where different perspectives are valued and celebrated. Cox gives you generous paid time-off, provides access to a lifestyle coach, adoption assistance, pet insurance, employee discounts, tuition reimbursement, and more.
Hourly pay rate is $15.14 - $22.69/hour . The hourly rate may vary within the anticipated range based on factors such as the ultimate location of the position and the selected candidate's experience. In addition to the salary range identified herein, this role is also eligible for an annual incentive/commission target of $34,000 .
Looking for tools and training to up your game? We've got them. And we offer a work/life balance that allows you to enjoy flexibility, family, and friends.
The Company offers eligible employees the flexibility to take as much vacation with pay as they deem consistent with their duties, the Company's needs, and its obligations; seven paid holidays throughout the calendar year; and up to 160 hours of paid wellness for their own wellness or that of family members. Employees are also eligible for additional paid time off in the form of bereavement leave, time off to vote, jury duty leave, volunteer time off, military leave, parental leave, and COVID-19 vaccination leave.
Who you are:
Minimum Qualifications:
Bachelor's degree in a related discipline and 2 years of experience in a related field. The right candidate could also have a different combination, such as a master's degree and 2 years of experience; a Ph.D. and 1 year of experience; or 6 years of experience in a related field
Excellent interpersonal, presentation, relationship-building, collaboration, sales, and territory management skills to work effectively with teams throughout the organization
Preferred Qualifications:
2-5 years of Automotive dealership experience
2-5 years of call center or equivalent experience and knowledge
2-5 years' sales (inside or outside) experience and related applications and tools
Degree in a related discipline strongly desired (e.g., finance, business, etc.)
Demonstrated advanced communication skills (written, verbal, phone, and interpersonal) skills
Highly proficient level of computer skills including MS Word, Excel, PowerPoint & Outlook, as well as Salesforce.com
Come join the Cox family of businesses and make your mark today About Cox Automotive
At Cox Automotive, people of every background are driven by their passion for mobility, innovation and community. We transform the way the world buys, sells, owns and uses cars, accelerating the industry with global powerhouse brands like Autotrader, Kelley Blue Book, Manheim and more. What's more, we do it all with an emphasis on employee growth and happiness. Drive your future forward and join Cox Automotive today!
About Cox
Cox empowers employees to build a better future and has been doing so for over 120 years. With exciting investments and innovations across transportation, communications, cleantech and healthcare, our family of businesses - which includes Cox Automotive and Cox Communications - is forging a better future for us all. Ready to make your mark? Join us today!
Benefits of working at Cox may include health care insurance (medical, dental, vision), retirement planning (401(k)), and paid days off (sick leave, parental leave, flexible vacation/wellness days, and/or PTO). For more details on what benefits you may be offered, visit our benefits page .
Cox is an Equal Employment Opportunity employer - All qualified applicants/employees will receive consideration for employment without regard to that individual's age, race, color, religion or creed, national origin or ancestry, sex (including pregnancy), sexual orientation, gender, gender identity, physical or mental disability, veteran status, genetic information, ethnicity, citizenship, or any other characteristic protected by law. Cox provides reasonable accommodations when requested by a qualified applicant or employee with disability, unless such accommodations would cause an undue hardship.
Statement to ALL Third-Party Agencies and Similar Organizations: Cox accepts resumes only from agencies with which we formally engage their services. Please do not forward resumes to our applicant tracking system, Cox employees, Cox hiring manager, or send to any Cox facility. Cox is not responsible for any fees or charges associated with unsolicited resumes.