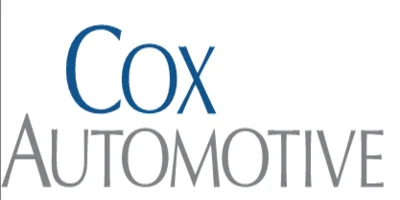 Product Marketing Manager
Cox Automotive, Georgia, GA, United States
Work at Cox Automotive
Duration: Full-Time
---
**This position is remote/work from home. You need to reside within the Eastern or Central Time Zones. Job Overview
The
Product Marketing Manager
is responsible for product positioning, messaging, lead generation and executing targeted, strategic marketing programs for the Inventory Management Solutions (IMS) software products with a focus on consumer sourcing and dealer vehicle acquisition for Kelley Blue Book® Instant Cash Offer. This is a highly collaborative role, and the Product Marketing Manager works lockstep with Product, Sales, Operations, Business Leaders, Performance Management, Finance, and external marketing agency teams to implement a product marketing plan that effectively builds brand awareness, supports lead generation, enables sales, and drives revenue growth.
The Product Marketing Manager will be the expert on their designated products, the dealer market, target markets, and competition and can translate this knowledge into high-impact content and marketing campaigns that clearly communicate the value of IMS products. The Product Marketing Manager will collaborate with the broader Product Marketing, Digital Marketing, and Marketing Operations teams to craft innovative marketing programs and tactics that promote thought leadership and deliver value.
Successful candidates will be creative, well-spoken and email articulate, proactive, detail oriented, organized, a team player, and possess the ability to manage and complete multiple projects within aggressive timeframes.
This position is an individual contributor and reports to the Director of Product Marketing.
What You'll Do
Market intelligence-be the expert on our buyers, who are they, how they buy and their key buying criteria. Conduct qualitative and quantitative market research to capture dealer sentiment, challenges and buying trends.
Understand the competitive landscape-be an expert on our competition and how they are positioned. Monitor competitive activity and work with the Market Intelligence team to conduct targeted research to understand competitive strategies to secure our flanks.
Collaborate with product management to develop product positioning and messaging that resonates with our target buyer personas and segments. Work with creative agency to translate the positioning into a creative brief for marketing campaigns.
Understand and document our buyer's journey and jobs-to-be-done, including where they get information, and the who , what , when and why behind the decisions they make. Drive changes to our product, product marketing and sales strategies based on what you learn.
Develop a marketing plan for the products you support in conjunction with our marketing team, including key activities and budgets to support the retention of existing customers and the acquisition of new customers. Socialize, gain input and buy-off across BU teams and within marketing. Provide regular stakeholder updates on marketing plan execution and results.
Own marketing communications strategy for your assigned products and develop and manage the marketing calendar and timelines for print and digital work (including email, social, website, webinars and more). Collaborate with public relations on identifying thought leadership opportunities throughout the year and coordinate with the appropriate business leaders.
Assess the effectiveness of the marketing programs that support your products on an ongoing basis, and report back to the business on any recommended shifts in strategy.
Plan the marketing launches of new products and product enhancements and manage the cross-functional implementation of the plan. Attend weekly product launch update meetings and represent product marketing in the cross-functional program management go to market.
Act as a thought leader for the product you support externally and internally, including developing presentations and written works like blog posts, white papers, etc.
Create and write marketing and sales assets (i.e., data sheets, 1-pagers, web and email assets, videos, case studies, blogs, battlecards, sizzle sheets, testimonials, "buddy" emails, and more) for all phases of the marketing and sales lifecycle using the foundational value proposition and Challenger messaging.
Understand and support our sales channels, training them on the problems we solve for our buyers and users. Develop internal tools and content and teach them how and when to use it.
What's In It For You?
You'll be rewarded with highly competitive pay , plus other compensation perks you've come to expect (e.g., 401k + company match, comprehensive medical benefits, etc.) and others you may not (e.g., flexible time off policy, tuition reimbursement for academic pursuits, pet insurance and more...)
Work/Life Balance. Job flexibility is central to our culture because team members have different working styles and important stuff going on outside the office, too.
Smart and creative colleagues, plus ongoing learning opportunities. You'll have the tools and team you need to do your job well without a lot of red tape. Plus, we know how important it is for you to stay brushed up on your knowledge and skills, so we invest in your ongoing training along the way to make sure you have what need to help you along your career path.
Boundless career opportunities for lateral and upward movement across a high-performing enterprise spanning diverse industries. You'll have the chance to learn and train so you can sharpen your skills and explore opportunities across the Cox family of businesses.
Who You Are/ Qualifications Minimum:
Bachelor's degree in a related discipline and 6 years of progressive experience in B2B or product marketing. The right candidate could also have a different combination, such as a master's degree and 4 years' experience; a Ph.D. and 1 year of experience; or 10 years' experience in a related field.
Resourceful and enthusiastic self-starter who can lead marketing strategy and execution in a fast-paced environment, work with a wide range of stakeholders and drive projects forward from start to finish
Balanced mix of strategic and executional capabilities with strong written communication, verbal communication, and presentation skills
Project Management skills and ability to manage multiple projects simultaneously
Strong team player
Must be a strong public speaker and a solid writer
Proficiency in Microsoft Office applications - PowerPoint, Excel, Word
Comfortable using business networking tools such as LinkedIn and Meta platforms
Travel - under 20%
Preferred:
Degree in Marketing, Advertising or Communications
MBA
Automotive industry experience
Marketing Agency experience
Track record of utilizing research and insights to identify new market opportunities and develop customer strategies to execute against those opportunities
Ability to effectively manage a marketing budget and third-party partners
Experience managing advertising and marketing agencies including developing creative and strategic briefs
Salesforce experience
Join the Cox family of businesses and make your mark today! About Cox Automotive
At Cox Automotive, people of every background are driven by their passion for mobility, innovation and community. We transform the way the world buys, sells, owns and uses cars, accelerating the industry with global powerhouse brands like Autotrader, Kelley Blue Book, Manheim and more. What's more, we do it all with an emphasis on employee growth and happiness. Drive your future forward and join Cox Automotive today!
About Cox
Cox empowers employees to build a better future and has been doing so for over 120 years. With exciting investments and innovations across transportation, communications, cleantech and healthcare, our family of businesses - which includes Cox Automotive and Cox Communications - is forging a better future for us all. Ready to make your mark? Join us today!
Benefits of working at Cox may include health care insurance (medical, dental, vision), retirement planning (401(k)), and paid days off (sick leave, parental leave, flexible vacation/wellness days, and/or PTO). For more details on what benefits you may be offered, visit our benefits page .
Cox is an Equal Employment Opportunity employer - All qualified applicants/employees will receive consideration for employment without regard to that individual's age, race, color, religion or creed, national origin or ancestry, sex (including pregnancy), sexual orientation, gender, gender identity, physical or mental disability, veteran status, genetic information, ethnicity, citizenship, or any other characteristic protected by law. Cox provides reasonable accommodations when requested by a qualified applicant or employee with disability, unless such accommodations would cause an undue hardship.
Statement to ALL Third-Party Agencies and Similar Organizations: Cox accepts resumes only from agencies with which we formally engage their services. Please do not forward resumes to our applicant tracking system, Cox employees, Cox hiring manager, or send to any Cox facility. Cox is not responsible for any fees or charges associated with unsolicited resumes.