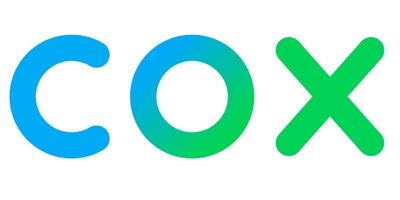 Consumer Insights Researcher II
Cox Communications, Manchester, CT, United States
Work at Cox Communications
Salary: USD 57,800.00 - 86,800.00 per year
Duration: Full-Time
---
Consumer Insights Researcher II
Cox is on a journey to reimagine every customer interaction - from communication to products to customer experience.
The
Consumer Insights
Researcher II
will play a critical role in shaping this future by supporting marketing research activities and leveraging insights to drive business decisions, with a heavy focus on product and brand initiatives. The types of research to be conducted will include both qualitative and quantitative methods. This job is for you if you enjoy using the best available methods and sources to enable leaders to make strategic decisions based on the insights you provide about our current and prospective customers. You will work closely with a team of 10 passionate, strategic, researchers, that each care as deeply as you do about representing the voice of the consumer every day. As you gain understanding of the nuances of our industry, products, stakeholders, and types of projects, you will design and execute research projects with increasing autonomy.
A successful candidate will have a strong understanding of the marketing research process and a passion for socializing insights across the organization. They will have strong project management skills, attention to detail and thrive in a collaborative team environment. They should strive to inspire empathy for the customer and consumer-centric decision making. This role reports to a Director of Consumer Insights.
What You'll Do
Executes action plans to support primary and secondary research activities utilizing a variety of qualitative and quantitative methodologies
Analyzes data and prepares reports of research findings that clearly communicate insights and recommendations
Translates market research findings into concise and actionable insights
Works effectively with external consumer research suppliers as needed (both primary and syndicated)
Manages and uses in-house research tool(s), working closely with vendors
Develops sampling requirements and partner with analytics teams on sample management and survey deployment
We take a custom approach to research - designing each study to meet the unique needs of that initiative. We leverage a variety of research approaches, including:
Discrete choice methodologies
Concept testing
Message testing
Advertising effectiveness
Qualitative research (focus groups, one-on-one interviews, video open-ends, online journals, etc.)
In-market tracking
What's In It For You
At Cox, we reward your hard work with meaningful benefits.
First, we offer a competitive compensation package, 401(k) with a generous company match, comprehensive healthcare, life, and disability benefits, plus numerous other benefits, including adoption assistance, pet insurance, and discounts on travel and cars!
We value people more than technology. That means you'll work within a culture and with a team that values your experience, your contributions, and you - yes, you - as a person. We believe recognition is important, and Cox strives to celebrate those who help make us successful every day. We also encourage diversity and support inclusion; we want you to do you and feel comfortable doing so.
We also offer boundless opportunities for growth; you can sharpen your skills, learn a new talent, join a mentoring program, even earn an advanced degree. You'll find the potential for lateral or upward career growth within the Cox family businesses, including the innovative startups in transportation mobility, clean tech and more.
Who You Are Minimum
Bachelor's degree in a related discipline and 2 years 'experience in a related field. The right candidate could also have a different combination, such as a master's degree and up to 2 years' experience; or 6 years' experience in a related field
Strong understanding of statistics, research methodology, and data analysis
Strong knowledge of Microsoft Word, Excel, and PowerPoint
Strong attention to detail
Excellent time management skills and the ability to prioritize work
Self-motivated with ability to work independently
Demonstrates curiosity
Builds trusted partnerships with internal and external partners
Communicate in a clear, compelling and cohesive story (verbally and written presentations).
Creativity to come up with innovative research solutions and curiosity to follow the data
Preferred
Master's or PhD in marketing research, business, or social science
Minimum of two (2) years of experience working with custom marketing research methodologies and processes (client or vendor side)
Experience in statistics, research methodology, and/or data analysis
Experience using syndicated research products (e.g., Nielsen, Forrester)
USD 57,800.00 - 86,800.00 per year
About Cox Communications
Cox Communications is the largest private telecom company in America, serving six million homes and businesses. That's a lot, but we also proudly serve our employees. Our benefits and our award-winning culture are just two of the things that make Cox a coveted place to work. If you're interested in bringing people closer through broadband, smart home tech and more, join Cox Communications today!
About Cox
Cox empowers employees to build a better future and has been doing so for over 120 years. With exciting investments and innovations across transportation, communications, cleantech and healthcare, our family of businesses - which includes Cox Automotive and Cox Communications - is forging a better future for us all. Ready to make your mark? Join us today!
Benefits of working at Cox may include health care insurance (medical, dental, vision), retirement planning (401(k)), and paid days off (sick leave, parental leave, flexible vacation/wellness days, and/or PTO). For more details on what benefits you may be offered, visit our benefits page .
Cox is an Equal Employment Opportunity employer - All qualified applicants/employees will receive consideration for employment without regard to that individual's age, race, color, religion or creed, national origin or ancestry, sex (including pregnancy), sexual orientation, gender, gender identity, physical or mental disability, veteran status, genetic information, ethnicity, citizenship, or any other characteristic protected by law.
Statement to ALL Third-Party Agencies and Similar Organizations: Cox accepts resumes only from agencies with which we formally engage their services. Please do not forward resumes to our applicant tracking system, Cox employees, Cox hiring manager, or send to any Cox facility. Cox is not responsible for any fees or charges associated with unsolicited resumes.