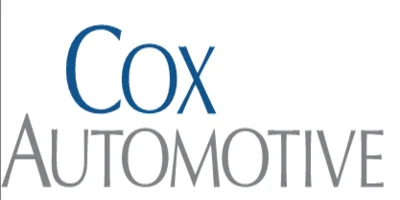 Senior Brand Marketing Manager
Cox Automotive, , ME, United States
Work at Cox Automotive
Duration: Full-Time
---
Brand Marketing Senior Manager Opportunity Overview:
We are currently seeking a Brand Marketing Senior Manager to lead strategy and go to market plans for vAuto, the brand that brings Inventory Management Solutions (IMS) software products to market.
Today, vAuto represents the strongest suite of inventory management solutions in the automotive industry. This is a position of strength we are leveraging to establish a broader brand identity for vAuto that encompasses our multiple solutions and their connection to a new strategic management philosophy for dealers called Variable Management.
Historically, vAuto has been defined by its products and philosophies. Product marketing has led the way with marketing campaigns highlighting the value of our individual solutions. This brand position will help us highlight and reinforce the opportunity dealers can realize by relying on the vAuto brand to keep them one step ahead of the market and competition, by implementing our complete solutions portfolio and by leveraging the latest philosophy. We are crafting a clear, simple and holistic story about what vAuto delivers to unify the current fragmented vAuto brand experience.
The Brand Marketing Senior Manager will help define what space the vAuto brand should command. They will develop and execute the strategy to tell the story of Variable Management and how it plays throughout our solution set portfolio. This will help dealers understand the value of partnering with vAuto and of using all inventory management products from vAuto. In addition, the Sr Brand Marketing Manager will work with cross-functional teams to strengthen the relationship among the vAuto product suite and stakeholders.
This is a highly collaborative role. The Brand Marketing Senior Manager serves as a collaborative connection point with the broader vAuto and Cox Automotive marketing teams as well as external marketing agency teams as we develop and execute our vAuto brand strategy and campaigns.
This position reports to the Director, Brand Marketing and will have no direct reports at this time.
What You'll Do:
Serve as the vAuto brand ambassador - ensure our vAuto brand architecture, positioning and design elements are established, up to date, and adhered to across the organization
Execute a hierarchy of the vAuto brand and plan to move forward - including a current inventory of all logos across all products, and timing
Ensure there is a connection but distinction between brand values/definition and the current strategic philosophy
Develop and execute the GTM strategy for vAuto to bring Variable Management philosophy to dealerships
Collaborate closely with the vAuto product marketing team to help connect products in brand campaign and ensure creative, compelling storytelling
Develop a vAuto brand marketing plan in conjunction with the digital marketing team, providing regular stakeholder updates on marketing plan execution and results
Own brand-level marketing communications, content and channel strategy for marketing plans and develop and manage the communications calendar

Assess the effectiveness of the marketing programs on an ongoing basis, and report back to the business on any recommended shifts in strategy

Provide and help execute a thought leadership strategy that supports the IMS portfolio throughout the year, including the events/channels
Work in conjunction with the vAuto product marketing team on developing dealer testimonials

Supporting individual products that connect to the brand

Develop a strategy to guide vAuto brand participation at industry tradeshows/events, in partnership with IMS brand team
Own the media relationship for IMS and vAuto from the strategy and the overall share of media buy, working with the digital team on execution
Partner with sales to represent the broader vAuto organization and support sales leadership
Analyze data to assess brand campaign effectiveness and optimize results
Work together across Cox Automotive to show the value of our shared "One Cox" story
What's In It For You?
You'll be rewarded with highly competitive pay , plus other compensation perks you've come to expect (e.g., 401k + company match, comprehensive medical benefits, etc.) (e.g., flexible time off policy, tuition reimbursement for academic pursuits, pet insurance and more...)
Work/Life Balance. Job flexibility is central to our culture because team members have different working styles and important stuff going on outside the office, too.
Smart and creative colleagues, plus ongoing learning opportunities. You'll have the tools and team you need to do your job well without a lot of red tape. Plus, we know how important it is for you to stay brushed up on your financial knowledge and skills, so we invest in your ongoing training along the way to make sure you have what need to help you along your career path.
Boundless career opportunities for lateral and upward movement across a high-performing enterprise spanning diverse industries. You'll have the chance to learn and train so you can sharpen your skills and explore opportunities across the Cox family of businesses.
QUALIFICATIONS: Minimum
• Bachelor's degree in a related discipline and 8 years' experience in a related field. The right candidate could also have a different combination, such as a master's degree and 6years' experience; a Ph.D. and 3 years' experience in a related field; or 12 years' experience in a related field •
Preferred
The ideal candidate will have a proven track record in developing and executing successful brand strategies and related marketing campaigns.
Strategic thinker with excellent communication and project management skills.
Excellent skills to work effectively with teams throughout the organization
Marketing experiene highly preferred
Project management experience
Auto experience
OEM experience
#Remote-Central #Remote-NE #Remote-SE
About Cox Automotive
At Cox Automotive, people of every background are driven by their passion for mobility, innovation and community. We transform the way the world buys, sells, owns and uses cars, accelerating the industry with global powerhouse brands like Autotrader, Kelley Blue Book, Manheim and more. What's more, we do it all with an emphasis on employee growth and happiness. Drive your future forward and join Cox Automotive today!
About Cox
Cox empowers employees to build a better future and has been doing so for over 120 years. With exciting investments and innovations across transportation, communications, cleantech and healthcare, our family of businesses - which includes Cox Automotive and Cox Communications - is forging a better future for us all. Ready to make your mark? Join us today!
Benefits of working at Cox may include health care insurance (medical, dental, vision), retirement planning (401(k)), and paid days off (sick leave, parental leave, flexible vacation/wellness days, and/or PTO). For more details on what benefits you may be offered, visit our benefits page .
Cox is an Equal Employment Opportunity employer - All qualified applicants/employees will receive consideration for employment without regard to that individual's age, race, color, religion or creed, national origin or ancestry, sex (including pregnancy), sexual orientation, gender, gender identity, physical or mental disability, veteran status, genetic information, ethnicity, citizenship, or any other characteristic protected by law. Cox provides reasonable accommodations when requested by a qualified applicant or employee with disability, unless such accommodations would cause an undue hardship.
Statement to ALL Third-Party Agencies and Similar Organizations: Cox accepts resumes only from agencies with which we formally engage their services. Please do not forward resumes to our applicant tracking system, Cox employees, Cox hiring manager, or send to any Cox facility. Cox is not responsible for any fees or charges associated with unsolicited resumes.