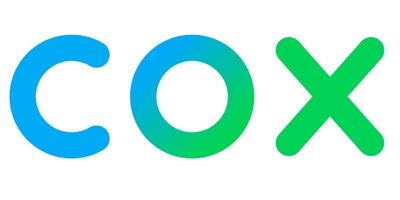 Public Affairs Specialist
Cox Communications, Foothill Ranch, CA, United States
Work at Cox Communications
Salary: USD 69,400.00 - 104,200.00 per year
Duration: Full-Time
---
Primary Responsibilities: Community Relations - 50%
Develops and implements programs that positively impact the community and reflect well on the company.
Acts as a liaison between Cox and nonprofit organizations and school administrators to evaluate whether the organization's needs fit under Cox's pillars and priorities. Coordinates philanthropic efforts and charitable giving activities in collaboration with Public Affairs Manager.
Organizes local involvement -volunteerism, financial support, advocacy - in broad company initiatives including but not limited to youth and education, technology, diversity and inclusion, and conservation and sustainability, keeping close record of impact within the market.
Provides support for Cox Charities Foundation programs and initiatives including board meetings, membership drives, nonprofit grants and other Foundation initiatives. Facilitates Foundation and employee meetings. Assists in the daily management of Cox Charities website.
Coordinates and responds to grant requests from nonprofit organizations and manages follow-up communications. Serves as a point of contact with customers, public & internal business partners inquiring about sponsorships and community programs.
Assists with organization and execution of employee volunteer opportunities and donation programs.
In collaboration with Manager, Public Affairs, coordinates employee involvement on nonprofit community Boards of Directors.
Writes, edits, and develops a variety of print and electronic communications to promote and support Cox's community relations and educational activities.
May coordinate events and activities which celebrate diversity in the communities and support Cox's stated positions on inclusion and diversity of employees, vendors and community partners.
Represents the company at public, social, and business gatherings. May include public speaking opportunities.
Coordinates the monthly cross-channel public service announcement inventory and schedule and works with internal and external partners to maximize the asset opportunity.
Various other duties as assigned.
Project/Event Management - 30%
Collects and maintains data of annual charitable giving; maintains and updates database of all community leaders and partners.
Oversees various project plans across all functions, maintains project organization, keeps projects on task and adheres to deadlines.
Collaborates on departmental reporting and analysis and recommends improvements based on data.
Manages internal and external events to build on Cox's positive brand among employees and media, elected officials and other stakeholders.
Government Affairs & Communications Support - 20%
Provides support with content for print and electronic communications to promote and support Public and Government Affairs and the Cox Charities Foundation. This may include photography support, written articles, FAQs, press releases, ad copy, run of show, talking points and program ads.
Minimum Qualifications
Bachelor's degree in a related discipline (i.e. Marketing, Business, Communications, etc.) and 2 years' experience in a related field (i.e. Public Affairs, Community Relations, Government Affairs, Project Management etc.) The right candidate could also have a different combination, such as a master's degree and 2 years' experience; a Ph.D. and up to 1 year of experience; or 6 years' experience in a related field
Demonstrated history of civic or community involvement
Requires expert knowledge of Microsoft Office (Word, Excel, PowerPoint, Outlook, etc.)
Strong skills in desktop publishing, presentation, and design tools, including Adobe Illustrator and Photoshop
Excellent interpersonal, leadership, presentation, and collaborative skills to work effectively with teams throughout the organization
Collaborative team member; solutions-oriented problem solver
Strong written and verbal communication skills (be prepared to share writing samples)
Organizational skills and attention-to-detail required
Ability to work independently and as part of a region-wide, cross-functional team
Ability to thrive in a fast-paced, high-change environment
Requires flexible schedule to attend meetings/events in mornings, evenings and some weekends.
Must have a clean driving record and be able to travel within the system.
Preferred Qualifications
BS/BA degree in related discipline strongly desired (i.e. Marketing, Business, Communications, etc.)
Spanish speaking preferred
Photography/ Video editing experience
USD 69,400.00 - 104,200.00 per year
About Cox Communications
Cox Communications is the largest private telecom company in America, serving six million homes and businesses. That's a lot, but we also proudly serve our employees. Our benefits and our award-winning culture are just two of the things that make Cox a coveted place to work. If you're interested in bringing people closer through broadband, smart home tech and more, join Cox Communications today!
About Cox
Cox empowers employees to build a better future and has been doing so for over 120 years. With exciting investments and innovations across transportation, communications, cleantech and healthcare, our family of businesses - which includes Cox Automotive and Cox Communications - is forging a better future for us all. Ready to make your mark? Join us today!
Benefits of working at Cox may include health care insurance (medical, dental, vision), retirement planning (401(k)), and paid days off (sick leave, parental leave, flexible vacation/wellness days, and/or PTO). For more details on what benefits you may be offered, visit our benefits page .
Cox is an Equal Employment Opportunity employer - All qualified applicants/employees will receive consideration for employment without regard to that individual's age, race, color, religion or creed, national origin or ancestry, sex (including pregnancy), sexual orientation, gender, gender identity, physical or mental disability, veteran status, genetic information, ethnicity, citizenship, or any other characteristic protected by law.
Statement to ALL Third-Party Agencies and Similar Organizations: Cox accepts resumes only from agencies with which we formally engage their services. Please do not forward resumes to our applicant tracking system, Cox employees, Cox hiring manager, or send to any Cox facility. Cox is not responsible for any fees or charges associated with unsolicited resumes.