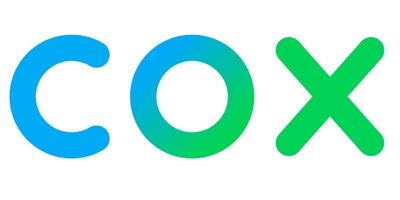 Inside Relationship Representative - Cox Business
Cox Communications, West Warwick, RI, United States
Work at Cox Communications
Duration: Full-Time
---
Real relationships are sincere, authentic, and built on trust. These are the kinds of connections that move business forward. Imagine being the person who helps bring these relationships to life. If you are looking for an opportunity to take your career to the next level, it's time to learn more about Cox Business.
We are a leading provider of technology solutions with great sales teams across the US and we're looking for people like you!
As a Cox Business
Inside Relationship Representative
, you'll provide business owners the tools and technology to connect with their customers, helping them manage and grow their business. If you're feeling connected to this kind of opportunity, then read on.
Who You Are
You're known for your ambition and grit- you have a strong desire to achieve. Your work ethic impresses customers and colleagues alike. You're quick on your feet with ideas and solutions, fueled by a tenacious entrepreneurial spirit. You've got a proven track record in sales and are ready to run your next race with a company that puts real relationships first.
What You'll Do - Position Summary
The Cox Business Inside Relationship Representative retains valuable small to medium business customers for Cox Business by minimizing controllable churn and capturing upselling opportunities. In this role, you'll respond to calls from existing customers and prevent them from disconnecting services. The IRR engages in "save" activities on requests for disconnection by resolving problems or offering incentives, credit, and other offers. The IRR leverages a deep understanding of Cox's catalog of business solutions to uncover or create customer needs to resell them on their existing or additional products. Additionally, the IRR sells non-complex bundled telephony, data, wireless, and video products and features as an up-sell to current customers.
You'll also tackle these to-dos - Functional Accountabilities:
Answer inbound customer controllable disconnect calls, and controllable disconnect calls escalated from residential call center departments.
Make outbound follow-up calls to customers to inform them of customer referral program.
Make outbound follow-up calls to customers to inform them of new products/services or upsell them on enhanced packages.
Make outbound calls with a focus on renewing, saving or upgrading existing customers with a propensity to churn.
Manage the base of revenue by proactively contacting customers 3-6 months of contract expire for renewal and upsell.
Listen to and question customers in order to understand their businesses' communication needs, troubleshoot and resolve sources of service, pricing and technical problems.
Work with Sales Engineer (or Data Sales Engineer) and/or Sales Support Team to determine appropriate solutions and address any issues regarding installation or service.
Refer complex problems to other departments for resolution.
Make win back offers of credits, free repairs, and discounts according to company guidelines.
Negotiate penalties with clients to obtain at least the company specified minimum penalty payment.
Up-sell bundled telephony, data, wireless, and video, as well as other Cox Business products to current customers.
Develop proposals and presentations for add-on products/services purchased by previously acquired CB customers.
Negotiate pricing, products, promotions, and terms/conditions with clients.
Ensure product pricing reflects pricing structures set at the corporate level.
Perform any necessary calculations pertaining to fees, time periods, pro-rations, or competitive pricing comparisons.
Educate customers in the use of installed products, service offerings, billing, charges, and product features.
Work with Sales Support Administration to complete sales orders.
Provide customer intelligence and feedback to Marketing department.
Remain current on technical information regarding Cox Business's services/solutions, including telephony, data, wireless, and video services and offerings, Customer Premises Equipment (CPE), networking, consultation, negotiation, and sales skills through completion of required/recommended training program.
Spend the majority of work time talking on the telephone with customers. Handles calls from dissatisfied customers. Limited physical mobility: sit at their positions and take or make calls.
Collaborate with internal stakeholders and develop internal relationships to resolve customer problems.
Work involves multitasking and handling multiple tasks simultaneously: listening, answering questions, viewing multiple windows and order entry.
Assist customers with disconnecting or downgrading services
Assist with other duties as needed.
What's In It For You?
At Cox Business, we reward your hard work with meaningful benefits.
First, we offer a highly competitive compensation package (base salary + excellent commission plan rewarding strong performance) , 401(k) with a generous company match , comprehensive healthcare, life, and disability benefits, plus numerous other benefits, including adoption
We value people more than technology. That means you'll work within a culture and with a team that values your leadership, your experience, your contributions, and your uniqueness - yes, you - as a person . We believe recognition is important, and Cox Business strives to celebrate those who help make us successful every day. We also encourage diversity and support inclusion; we want you to do you and feel comfortable doing so.
We also offer boundless opportunities for growth ; you can sharpen your skills, learn a new talent, join a mentoring program, even earn an advanced degree. You'll find the potential for lateral or upward career growth within the Cox family businesses, including the innovative startups in transportation mobility, clean tech and more.
Your sales territory will be local , so if you're looking to be home for your family at night or meet your friends for dinner at the end of the day, we've got you covered.
Qualifications
To perform this job successfully, an individual must be able to perform each essential duty satisfactorily. The requirements listed below are representative of the knowledge, skill, and /or ability required. Reasonable accommodations may be made to enable individuals with disabilities to perform the essential functions.
Minimum Skills, Experience, & Education
5 years of experience in a related field,
OR a high school diploma/GED with 3 years of experience in a related field,
OR an AS/AA degree, BS/BA degree, or certification in a related discipline
At least 6 months of experience working with computers and common business software (e.g. Word, Excel, PowerPoint, Outlook)
Excellent skill in adaptability, applied learning, customer service orientation, expanding and advancing sales opportunities, high impact communication, multi-tasking, negotiation, PC skill, quality orientation, reasoning, sales aptitude, and tolerance for a structured work environment in order to work effectively with teams throughout organization.
Preferred Qualifications
AS/AA or Technical Certification in related discipline strongly desired
1 year business-to-business sales experience (inside or outside), with quotas
1 year in a role focused on retaining customers and revenue
1 year experience selling by telephone
6 months experience in the communications industry or at a major communications equipment vendor
Knowledge of local telecom market, local contacts
About Cox Communications
Cox Communications is the largest private telecom company in America, serving six million homes and businesses. That's a lot, but we also proudly serve our employees. Our benefits and our award-winning culture are just two of the things that make Cox a coveted place to work. If you're interested in bringing people closer through broadband, smart home tech and more, join Cox Communications today!
About Cox
Cox empowers employees to build a better future and has been doing so for over 120 years. With exciting investments and innovations across transportation, communications, cleantech and healthcare, our family of businesses - which includes Cox Automotive and Cox Communications - is forging a better future for us all. Ready to make your mark? Join us today!
Benefits of working at Cox may include health care insurance (medical, dental, vision), retirement planning (401(k)), and paid days off (sick leave, parental leave, flexible vacation/wellness days, and/or PTO). For more details on what benefits you may be offered, visit our benefits page .
Cox is an Equal Employment Opportunity employer - All qualified applicants/employees will receive consideration for employment without regard to that individual's age, race, color, religion or creed, national origin or ancestry, sex (including pregnancy), sexual orientation, gender, gender identity, physical or mental disability, veteran status, genetic information, ethnicity, citizenship, or any other characteristic protected by law.
Statement to ALL Third-Party Agencies and Similar Organizations: Cox accepts resumes only from agencies with which we formally engage their services. Please do not forward resumes to our applicant tracking system, Cox employees, Cox hiring manager, or send to any Cox facility. Cox is not responsible for any fees or charges associated with unsolicited resumes.
Featured Company
We produce and distribute content through some of the world's leading and most valued brands
---