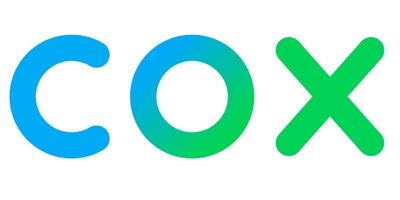 Inside Sales Business Development Executive CCI-
Cox Communications, West Warwick, RI, United States
Work at Cox Communications
Duration: Full-Time
---
Real relationships are sincere, authentic, and built on trust. These are the kinds of connections that move business forward. Imagine being the person who helps bring these relationships to life. If you are looking for an opportunity to take your career to the next level, it's time to learn more about Cox Business.
We are a leading provider of technology solutions with great sales teams across the US and we're looking for people like you!
As a Cox Business
Client Development Executive
, you'll provide business owners the tools and technology to connect with their customers, helping them grow their business. If you're feeling connected to this kind of opportunity, you can explore additional details here:
Who You Are
You're known for your ambition and grit- you have a strong desire to achieve. Your work ethic impresses customers and colleagues alike. You're quick on your feet with ideas and solutions, fueled by a tenacious entrepreneurial spirit. You've got a proven track record in sales and are ready to run your next race with a company that puts real relationships first.
What You'll Do
The Client Development Executive is a seller who is responsible for new account acquisition and development, as well as upselling/cross-selling opportunities with existing clients. In this role, you'll proactively seek new clients in need of business communications services, including bundled telephony, data, and video. Most of this seller's time will be spent identifying new clients and closing the deal/making the sale, with a focus on mid-sized business prospects and clients within a given territory. As such, the CDE must have skill and a proven track record for seeking and developing new prospects, as well as comfort and experience with cold-calling. Strong phone and interpersonal skills are essential. The CDE also maintains on-going relationships with existing customers, retains their business, and cross- and upsells to them where there is potential for uncovered account growth. You'll have a quota tied to a lucrative commission plan, so your earnings are in your hands. May manage industry-specific customers.
You'll also tackle these to-dos
Identify new prospects in assigned territory by using cold calling and networking tactics along with multiple sources of sales leads (internal and external networking, and market analysis tools/software e.g. Dun & Bradstreet data to aid in investigating new and expanding businesses). Collect information about prospects' businesses from their websites and other sources to prepare for sales calls and assess potential applications. (Spends the most time on this activity.)
Develop and maintain sales growth plans for own territory and for each account.
Communicate with prospective customers in person, by phone, email, or other technology to develop sales opportunities. Explore mutually beneficial objectives, using solution and value proposition selling techniques as appropriate.
Meet with prospective customers in person or virtually to collect information required to assess their technology needs in detail, estimate the amount and type of potential business the account represents, and qualify the prospect.
Collaborate with internal sales support and service delivery teams to determine appropriate solutions to meet customers' needs and provide excellent service.
Make face-to-face or virtual sales presentations to customer decision makers.
Use solution and value proposition selling techniques to leverage the position of Cox Business and the communications products it offers and to educate and influence customers.
Negotiate pricing, products, and promotions with new customers. Verify that service pricing reflects pricing structures set at the corporate level.
Assist with other duties as the business dictates.
What's In It For You?
At Cox Business, we reward your hard work with meaningful benefits.
First, we offer a highly competitive compensation package (base salary + competitive commission plan rewarding strong performance) , 401(k) with a generous company match , comprehensive healthcare, life, and disability benefits, plus numerous other benefits, including adoption assistance.
We value people more than technology. That means you'll work within a culture and with a team that values your leadership, your experience, your contributions, and your uniqueness - yes, you - as a person . We encourage diversity and support inclusion; we want you to do you and feel comfortable doing so. We also believe recognition is important, and Cox Business strives to celebrate those who help make us successful every day.
At Cox, there are boundless opportunities for growth ; you can sharpen your skills, learn a new talent, join a mentoring program, even earn an advanced degree. You'll find the potential for lateral or upward career growth within the Cox family businesses, including the innovative startups in transportation mobility, clean tech and more.
Your sales territory will be local , so if you're looking to be home for your family at night or meet your friends for dinner at the end of the day, we've got you covered.
Qualifications
To perform this job successfully, an individual must be able to perform each essential duty satisfactorily. The requirements listed below are representative of the knowledge, skill, and /or ability required. Reasonable accommodations may be made to enable individuals with disabilities to perform the essential functions.
Minimum Skills, Experience, & Education
8 years of experience in a related field ; OR a BS/BA degree in a related discipline with 4 years of experience in a related field; OR MS/MA degree in a related discipline with 2 years of experience in a related field
Valid driver's license, good driving record, and reliable transportation.
Excellent written and verbal communication skills.
Successful track record meeting/exceeding sales goals.
Requires proficiency and relative work experience using Windows-based PCs, Microsoft Office and a CRM- customer relationship management tool.
Preferred Qualifications
successful experience B2B outside sales with quotas
telecommunications. Technology or cloud sales experience
Field sales, pipeline development, new lead generation and prospecting experience.
Join the Cox family of businesses and make your mark today!
#LI-095
About Cox Communications
Cox Communications is the largest private telecom company in America, serving six million homes and businesses. That's a lot, but we also proudly serve our employees. Our benefits and our award-winning culture are just two of the things that make Cox a coveted place to work. If you're interested in bringing people closer through broadband, smart home tech and more, join Cox Communications today!
About Cox
Cox empowers employees to build a better future and has been doing so for over 120 years. With exciting investments and innovations across transportation, communications, cleantech and healthcare, our family of businesses - which includes Cox Automotive and Cox Communications - is forging a better future for us all. Ready to make your mark? Join us today!
Benefits of working at Cox may include health care insurance (medical, dental, vision), retirement planning (401(k)), and paid days off (sick leave, parental leave, flexible vacation/wellness days, and/or PTO). For more details on what benefits you may be offered, visit our benefits page .
Cox is an Equal Employment Opportunity employer - All qualified applicants/employees will receive consideration for employment without regard to that individual's age, race, color, religion or creed, national origin or ancestry, sex (including pregnancy), sexual orientation, gender, gender identity, physical or mental disability, veteran status, genetic information, ethnicity, citizenship, or any other characteristic protected by law.
Statement to ALL Third-Party Agencies and Similar Organizations: Cox accepts resumes only from agencies with which we formally engage their services. Please do not forward resumes to our applicant tracking system, Cox employees, Cox hiring manager, or send to any Cox facility. Cox is not responsible for any fees or charges associated with unsolicited resumes.
Featured Company

Home of the world's best books.
---