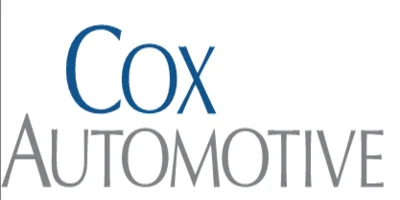 Corporate Communications Manager - Mobility
Cox Automotive, Atlanta, GA, United States
Work at Cox Automotive
Duration: Full-Time
---
Job Overview
At Cox, we're forward-thinking innovators who put people first. Our award-winning workplace culture is centered on inclusion and kindness, and we're looking for people to join our mission to be a force for good in the world. Come build a better future with us.
As a communications expert, you know a thing or two about the power of storytelling. You know that it takes both vision and verve to grab an audience's attention and spur excitement for something new.
If you like shaking things up, you might just be a perfect fit for the role of
Manager, Corporate Communications
on the Cox Automotive Mobility team. Our team sits at the intersection of innovation and imagination; we're champions for autonomous, connected, electric and shared automotive technology.
We're looking for someone who inspires trust and respect. Someone with the experience and vision to build cohesive content and client experiences across our channels. Someone who approaches their work with a spirit of partnership and the grit to manage agency partners with excellence. We're looking for a communications leader to join us and help us make some noise in the world of mobility.
Are you the mover-and-shaker we've been looking for? If so, keep reading to learn more about the role and apply today!
What You'll Do
Craft messages and write internal and external communications that are detailed, accurate and concise, and tailored to a specific audience on a range of mobility topics - emphasis on fleet services, fleet operations and the electric vehicle future.
Collaborate with marketing team to maximize global content strategy for the Cox Automotive Mobility brand.
Oversee calendar of external events and thought leadership opportunities, including helping manage the team's roster of executives, analysts and product experts.
Manage the day-to-day execution of content calendar and roll-out of new product announcements and thought leadership content, such as byline articles, white papers and blogs.
Push for new, cutting-edge ways to deliver internal messaging to team members.
Ensure all written communications and marketing materials are on brand and best-in-class, in partnership with internal and external agencies.
Develop compelling pitches to support media opportunities and client-facing engagements at industry events - keynotes, panels, etc.
Stay up to date with the latest industry trends to develop more effective content editorial calendars and gain alignment with internal stakeholders.
Keeping a client-first mindset, drive and deliver content that leaves a lasting impact on the mobility ecosystem.
Identify content performance KPIs and continue to refine the strategies based on performance metrics, reinforcing the value that all communications and marketing efforts are delivering to the organization.
What's In It for You?
That's a great question. We have some good answers we hope you like.
We want you to feel cared for and respected, and that starts with Cox's highly competitive pay and other compensation perks, like 401(k) + company matching and comprehensive medical benefits. We also offer tons of employee discounts, tuition reimbursement, adoption assistance, paid time off to volunteer, childcare and eldercare resources, pet insurance and much more. Check out the full list of employee benefits here.
Our people and leaders foster an award-winning culture where you'll feel recognized for your contributions. Here, you'll find a workplace where relationships are crafted with care and successes are celebrated. We strive to create an environment where you can be you, and everyone from leadership to new hires can support and feel supported.
Growth is a good thing, and you'll have opportunities to sharpen your skills and explore new opportunities across the Cox family of businesses. From leveraging our robust library of career development resources to cultivating relationships in other sectors of the company, you'll feel both challenged and empowered to learn and grow.
Who You Are/Qualifications: Minimum:
Bachelor's degree in a related discipline and 6 years' experience in marketing. The right candidate could also have a different combination, such as master's degree and 4 years' experience; a Ph.D. and 1 year of experience; or 10 years' experience in a related field.
Advanced Microsoft Excel and PowerPoint skills
Knowledge of marketing and communications technologies, such as Cision, Salesforce, Seismic and social platforms
Experience working with global stakeholders and teams
The ability to work on cross-functional teams in both leadership and member roles
Analysis skills to not only present data, but also summarize the findings and propose recommendations for future improvement
Support marketing events at a national level
Preferred:
Degree in marketing, business, communication, public relations, strongly desired
Experience in developing creative for marketing/advertising materials and communications
Work with sales teams on sales enablement materials
PR agency experience
Pragmatic Institute certifications
Join the Cox family of businesses and make your mark today! About Cox Automotive
At Cox Automotive, people of every background are driven by their passion for mobility, innovation and community. We transform the way the world buys, sells, owns and uses cars, accelerating the industry with global powerhouse brands like Autotrader, Kelley Blue Book, Manheim and more. What's more, we do it all with an emphasis on employee growth and happiness. Drive your future forward and join Cox Automotive today!
About Cox
Cox empowers employees to build a better future and has been doing so for over 120 years. With exciting investments and innovations across transportation, communications, cleantech and healthcare, our family of businesses - which includes Cox Automotive and Cox Communications - is forging a better future for us all. Ready to make your mark? Join us today!
Benefits of working at Cox may include health care insurance (medical, dental, vision), retirement planning (401(k)), and paid days off (sick leave, parental leave, flexible vacation/wellness days, and/or PTO). For more details on what benefits you may be offered, visit our benefits page .
Cox is an Equal Employment Opportunity employer - All qualified applicants/employees will receive consideration for employment without regard to that individual's age, race, color, religion or creed, national origin or ancestry, sex (including pregnancy), sexual orientation, gender, gender identity, physical or mental disability, veteran status, genetic information, ethnicity, citizenship, or any other characteristic protected by law. Cox provides reasonable accommodations when requested by a qualified applicant or employee with disability, unless such accommodations would cause an undue hardship.
Statement to ALL Third-Party Agencies and Similar Organizations: Cox accepts resumes only from agencies with which we formally engage their services. Please do not forward resumes to our applicant tracking system, Cox employees, Cox hiring manager, or send to any Cox facility. Cox is not responsible for any fees or charges associated with unsolicited resumes.
Featured Company
One of the largest broadband communications and video services providers in the United States
---