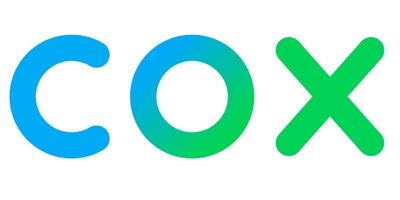 Sales Engineer - Cox Business
Cox Communications, Foothill Ranch, CA, United States
Work at Cox Communications
Duration: Full-Time
---
Cox Business is a leading provider of technology solutions in markets across the US. Our product portfolio includes managed network and hosting services, cloud infrastructure, Internet, voice, TV, and other emerging technology solutions. We strive to create an environment that nurtures personal development and the opportunity to build on your talents, and we embrace a diverse workforce and the unique skills that come from a variety of people and perspectives.

We are looking for a Sales Enginee r with a customer-centric focus who is passionate about exceeding our clients' expectations and assisting in the acquisition of new businesses. In partnership with sales, you will meet with current and prospective Cox Business clients to design and develop cost-effective technology solutions to meet their evolving needs.

PRIMARY RESPONSIBILITIES AND ESSENTIAL FUNCTIONS

• Partner in the preparation and delivery of technical presentations, helping to both develop sales opportunities and drive them to closure

• Analyze customer requirements to understand how Cox Business products and services can be applied to meet their needs and solve their problems

• Work closely with the sales team on account strategy and identify additional opportunities in existing accounts

• Provide statement(s) of work, scope and design documentation, solution summaries, operational support detail, and other technical documentation to outline delivery and lifecycle of services proposed to customers

• Provide consultation to potential customers on technical alternatives that solve business problems

• Develop technical and strategic responses for requests for information (RFI), requests for proposal (RFP) and requests for quote (RFQ)

• Research and demonstrate industry knowledge and emerging technology trends

• Perform additional duties and special projects related to the position as assigned.

QUALIFICATIONS

MINIMUM

• 6 years of experience in a related field; or a BS/BA with 2 years of experience in a related field; or a MS/MA with 2 years of experience in a related field

• 1 year of telecommunications (telephony, data, and video) experience

• Self-motivated with excellent communication skills and the ability to work independently and within teams throughout the organization

• Ability to efficiently conduct consultative analysis and provide recommendations

• Proficient in computer operating systems, equipment and Microsoft Word, Excel, PowerPoint and Outlook

• Valid driver's license, good driving record, reliable transportation

PREFERRED

• BS/BA in related discipline strongly desired

• 3 years of telecommunications (telephony, data, and video) experience with a proven level of competence with Firewalls and Switches, Windows servers, Active Directory, backup software

• Certification completion of OSI related competencies such as Cisco Certified Network Associate (CCNA), Cisco Certified Network Professional (CCNP) programs or MEF-CECP 2.0 certification

• A proven level of experience with SD-WAN, Wi-Fi, SIP trunking, and virtualization / "*aaS" solutions and platforms such as DaaS, DRaaS, O365, IaaS, and PaaS.

About Cox Communications

Cox Communications is the largest private telecom company in America, serving six million homes and businesses. That's a lot, but we also proudly serve our employees. Our benefits and our award-winning culture are just two of the things that make Cox a coveted place to work. If you're interested in bringing people closer through broadband, smart home tech and more, join Cox Communications today!

About Cox

Cox empowers employees to build a better future and has been doing so for over 120 years. With exciting investments and innovations across transportation, communications, cleantech and healthcare, our family of businesses - which includes Cox Automotive and Cox Communications - is forging a better future for us all. Ready to make your mark? Join us today!

Benefits of working at Cox may include health care insurance (medical, dental, vision), retirement planning (401(k)), and paid days off (sick leave, parental leave, flexible vacation/wellness days, and/or PTO). For more details on what benefits you may be offered, visit our benefits page .

Cox is an Equal Employment Opportunity employer - All qualified applicants/employees will receive consideration for employment without regard to that individual's age, race, color, religion or creed, national origin or ancestry, sex (including pregnancy), sexual orientation, gender, gender identity, physical or mental disability, veteran status, genetic information, ethnicity, citizenship, or any other characteristic protected by law.

Statement to ALL Third-Party Agencies and Similar Organizations: Cox accepts resumes only from agencies with which we formally engage their services. Please do not forward resumes to our applicant tracking system, Cox employees, Cox hiring manager, or send to any Cox facility. Cox is not responsible for any fees or charges associated with unsolicited resumes.
Featured Company

Home of the world's best books.
---