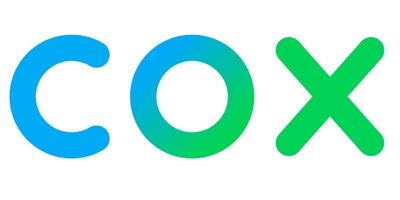 Senior Sales Engineer - Blueprint RF
Cox Communications, Norcross, GA, United States
Work at Cox Communications
Duration: Full-Time
---
Senior Sales Engineer
What do you call someone with skills in sales, technology and hospitality?
At Blueprint RF (a Cox Communications company), we call them our newest team member.
We're looking for a
Senior Sales Engineer
with that precise intersection of talents to help bring businesses and their staff closer to their guests while improving the experiences of all. Want to work at a company with great pay and benefits? Looking for leadership that makes advancement a priority? Keep reading if so...we might make a great match!
What You'll Do
You'll help provide complete network solutions to meet the full and evolving needs of hospitality properties, staff and guests. You'll also work with our sales teams to discover customer and business needs and translate these into application, system, technical and operational requirements for network installations. Other responsibilities include:
Educating and consulting customers about technological requirements for network installation.
Coordinating technical aspects of service delivery.
Keeping current on new products, services and solutions.
Meeting with prospective and existing customers.
Ensuring that designs and specifications meet customer needs.
Working with product managers, brand leads and the engineering team to ensure the sales teams' understanding of new products and brand standards.
Working with the engineering team to ensure the feasibility of all installations and solutions.
Supporting the sales organization as the technical subject matter expert.
Attends vendor meetings and industry conferences.
Coordinating internal technical resources necessary to develop sales proposals and sales presentations.
Who You Are
You've got a sales personality: in other words, plenty of charisma and a healthy dose of competitiveness. You're not just a salesperson, though; you're a natural instructor who's able to keep sales teams up to date on the latest products and services. You're skilled at translating technical requirements into solutions for Wi-Fi network designs, and you have the following qualifications:
Minimum
8 years of experience in a related field,



OR a BS/BA degree in a related discipline with 4 years of experience in a related field,
OR a MS/MA degree in a related discipline with 2 years of experience in a related field,
OR Ph.D. in a related discipline.

Strong experience in inter-networking experience.
Experience with Wi-Fi in the hospitality vertical.
Strong experience in WAN/MAN/LAN/Wi-Fi network experience.
The ability to generate technical presentations and effectively translate to sales team/clients.
The ability to understand technical issues and apply solutions, technology and products to meet a client's networking needs.
Preferred
Cisco Certified Network Professional (CCNP) program or equivalent, Cisco Certified Network Associate - Service Provider or equivalent, Cisco Certified Network Associate - Wireless or equivalent.
Prior experience pre-sales engineering support.
The ability to educate customers in Wi-Fi design principles and deployment processes from site survey, network design and planning to installation and testing.
What's In It For You?
Wouldn't it be nice to know that someone has your back - for physical health, mental health, financial wellness and more? At Cox, it's more than nice...it's a reality. Check out a few of our employee benefits:
We want our people to succeed, plain and simple. We're all about professional development, continuing education and helping your career grow (often on our dime!).
At Cox, we foster a culture of integrity and fairness, which we generously recognize and reward.
We all have lives and responsibilities outside of work. We have an exceptional work/life balance at Cox, with accommodating work schedules and flexible time-off policies.
We show our appreciation for our talent with a competitive salary package and top-notch bonus & incentive plans.
At Cox, we believe in being transparent - please click on this link ( Cox Benefits Overview ) to learn more about our amazing healthcare benefits.
Generous 401(k) retirement plans with up to 8% company match.
With benefits as rich and diverse as our employees, you'll find a plethora of options, giving you the freedom to make the best choices for you and your family.
Apply today!
#LI-092
About Cox Communications
Cox Communications is the largest private telecom company in America, serving six million homes and businesses. That's a lot, but we also proudly serve our employees. Our benefits and our award-winning culture are just two of the things that make Cox a coveted place to work. If you're interested in bringing people closer through broadband, smart home tech and more, join Cox Communications today!
About Cox
Cox empowers employees to build a better future and has been doing so for over 120 years. With exciting investments and innovations across transportation, communications, cleantech and healthcare, our family of businesses - which includes Cox Automotive and Cox Communications - is forging a better future for us all. Ready to make your mark? Join us today!
Benefits of working at Cox may include health care insurance (medical, dental, vision), retirement planning (401(k)), and paid days off (sick leave, parental leave, flexible vacation/wellness days, and/or PTO). For more details on what benefits you may be offered, visit our benefits page .
Cox is an Equal Employment Opportunity employer - All qualified applicants/employees will receive consideration for employment without regard to that individual's age, race, color, religion or creed, national origin or ancestry, sex (including pregnancy), sexual orientation, gender, gender identity, physical or mental disability, veteran status, genetic information, ethnicity, citizenship, or any other characteristic protected by law.
Statement to ALL Third-Party Agencies and Similar Organizations: Cox accepts resumes only from agencies with which we formally engage their services. Please do not forward resumes to our applicant tracking system, Cox employees, Cox hiring manager, or send to any Cox facility. Cox is not responsible for any fees or charges associated with unsolicited resumes.
Featured Company

Home of the world's best books.
---