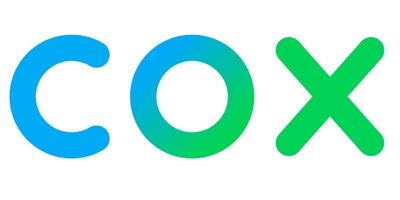 Inside Solutions Advisor
Cox Communications, Las Vegas, NV, United States
Work at Cox Communications
Duration: Full-Time
---
Who You Are
You're someone who anticipates customers needs so you can not only offer them what they need now, but also what they'll need next. But your idea of being a "selling machine" isn't about pushing products, its about finding the right solution for our customers.
What You'll Do
You'll make our small to medium business customers feel at home with our products and services. You'll have a quota tied to a lucrative commission plan, so your earnings are in your hands. One way to be successful is by being super resourceful - finding all potential opportunities and staying in-the-know about the latest solutions we have to offer.
Here are a few things that you'll focus on:
Generate new business using cold-calling 70% of the time, referrals, social media and other prospecting activities to achieve and exceed sales goals.
Navigate through customers organizations to connect and sell to key decision makers.
Up-sell existing commercial business customers as appropriate.
Engage with clients to understand their technology needs, review pricing options and share customer feedback to management when necessary.
Be the primary point of contact for customers for all phases of sales process, including preparation of service proposal, contract signature, order entry and scheduling of install.
Determine serviceability and provide ROI assessment for new build opportunities.
Partner with internal team to ensure your customers are completely satisfied.
Utilize a CRM to capture accurate and complete information, track orders and follow up as needed.
Attend required sales and product trainings and stay current on Cox Business services/solutions.
What's In It For You?
At Cox Business, we reward your hard work with meaningful benefits.
First, we offer a highly competitive compensation package (base salary + excellent commission plan rewarding strong performance), 401(k) with a generous company match, comprehensive healthcare, life, and disability benefits, plus numerous other benefits, including adoption assistance, pet insurance, and discounts on travel and cars!
We value people more than technology. That means you'll work within a culture and with a team that values your leadership, your experience, your contributions, and you yes, you - as a person. We believe recognition is important, and Cox Business strives to celebrate those who help make us successful every day. We also encourage diversity and support inclusion we want you to do you and feel comfortable doing so.
We also offer boundless opportunities for growth you can sharpen your skills, learn a new talent, join a mentoring program, even earn an advanced degree. You'll find the potential for lateral or upward career growth within the Cox family businesses, including the innovative startups in transportation mobility, clean tech and more.
Minimum:
7 years of experience in a related field,
OR a high school diploma or GED with 5 years of experience in a related field,
OR an AS/AA degree, a BS/BA degree or certification in a related discipline with 3 years of experience in a related field.
1 year of working in a sales environment achieving quotas.
At least 6 months of experience working with computers and common business software (e.g. Word, Excel, PowerPoint and Outlook)
Preferred:
1 year of experience in the telecommunications industry or at a major communications equipment vendor.
1 year of business-to-business field sales experience with quotas and cold calling.
Knowledge of local market and contacts.
Start a prosperous working relationship with us. Apply today!
About Cox Communications
Cox Communications is the largest private telecom company in America, serving six million homes and businesses. That's a lot, but we also proudly serve our employees. Our benefits and our award-winning culture are just two of the things that make Cox a coveted place to work. If you're interested in bringing people closer through broadband, smart home tech and more, join Cox Communications today!
About Cox
Cox empowers employees to build a better future and has been doing so for over 120 years. With exciting investments and innovations across transportation, communications, cleantech and healthcare, our family of businesses - which includes Cox Automotive and Cox Communications - is forging a better future for us all. Ready to make your mark? Join us today!
Benefits of working at Cox may include health care insurance (medical, dental, vision), retirement planning (401(k)), and paid days off (sick leave, parental leave, flexible vacation/wellness days, and/or PTO). For more details on what benefits you may be offered, visit our benefits page .
Cox is an Equal Employment Opportunity employer - All qualified applicants/employees will receive consideration for employment without regard to that individual's age, race, color, religion or creed, national origin or ancestry, sex (including pregnancy), sexual orientation, gender, gender identity, physical or mental disability, veteran status, genetic information, ethnicity, citizenship, or any other characteristic protected by law.
Statement to ALL Third-Party Agencies and Similar Organizations: Cox accepts resumes only from agencies with which we formally engage their services. Please do not forward resumes to our applicant tracking system, Cox employees, Cox hiring manager, or send to any Cox facility. Cox is not responsible for any fees or charges associated with unsolicited resumes.