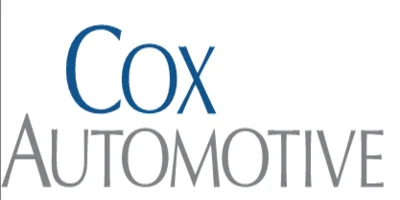 Senior Sales Engineer
Cox Automotive, Oklahoma City, OK, United States
Work at Cox Automotive
Duration: Full-Time
---
Spiers New Technologies
, a Cox Automotive brand, is currently hiring a
Senior Sales Engineer
to join our team in
Oklahoma City, OK
.
Senior Sales Engineers
are client-facing and are a primary resource for the Cox Automotive Account Directors regarding sales technical support, sales solutions, product knowledge, cross-company integrations, and assessing/optimizing product performance for our clients. The
Senior
Sales Engineer for Spiers New Technologies (SNT)
is responsible for post sales implementation and customer satisfaction. As a post sales contact for the customer, the
Senior Sales Engineer
will use their knowledge of the battery technology business to recommend services and solutions that meet the customer's needs while providing actionable insights that will increase client product utilization and effectiveness of SNT's products and services. Provides higher level Sales Engineering support for an assigned base of clients.
What You'll Do:
Work with Senior Director, Sales Engineering, and Sales leaders to ensure technical requirements are translated and aligned to client objectives.
Designs solutions that achieve client goals as well as meet or exceed the requirements of services.
Assists management in developing expertise and capabilities.
Works on applications and system problems that are highly complex and diverse in scope, require input from divergent cross functional teams and have potentially company-wide impact.
Builds and maintains positive working relationships with internal & external clients, ensuring their needs are the driving force behind priorities, decisions and activities designed to ensure client retention and product utilization.
Monitors and analyzes account performance, applying problem-solving skills and strategic insight to deal creatively with emerging situations and help clients accomplish stated goals and objectives.
Responsible for implementation of signed business. Plans and coordinates the development, implementation, and execution of programs, special projects, and other initiatives designed to achieve the overall mission, goals, and objectives of the program.
Manages client performance and retention by serving as the liaison with internal and external stakeholders on all matters relating to EV Battery Services program activities.
Assesses client account risks, proactively recommends services that meet customer needs and communicates these to the Account Director.
Works cross-functionally with Client Success to plan client engagement activity and ensures delivery of services.
Strives to minimize churn on new and existing products / services.
Generates additional business / revenue by harvesting existing accounts for expansion and product upsells.
Fields customer technical questions and issues; when necessary, works with various departments to resolve and provide feedback to the customer and the broader Account Teams.
Ensures that appropriate actions are taken to resolve customers' problems and concerns.
Maintains customer accounts and records of customer interactions with details of inquiries, issues, or comments.
Reports on the execution of projects to Account Directors and Client Success Managers.
Translates technical requests and concerns of customers and funnels this to the Account Directors.
Be proficient in all products and services offered within EV battery services

Continuously stay up-to-date with all battery services product offerings by engaging in self-study or taking classes, and partnering with subject matter experts (SMEs) across the organization

Engage appropriate resources to respond to functional and technical elements of RFIs/RFPs/RFQ's
Be able to assist clients with more technical-related support (maintenance)
Able to travel 25% of the time.
Critical interactions with stakeholders from the following groups:
Enterprise Client Services leadership
Cox Automotive Battery Services leadership
Enterprise Sales
Cox Automotive leadership
Various teams across multiple Cox Automotive business units, including but not limited to:

Operations
Engineering
Production
Technology & Product
What's In It For You?
First, we've created an exceptional salary package , plus additional incentives . We are an inclusive , sales-friendly environment where different perspectives are valued and celebrated.
We believe in taking good care of our team. You'll also have access to benefits like an impressive base salary , 401(K) with company matching contributions, and quality healthcare & life insurance options .
Work/Life Balance: Cox gives you flexible paid-time-off and provides access to a lifestyle coach, adoption assistance, fertility assistance, pet insurance, employee discounts, tuition reimbursement, and more.
Come join an organization that is pushing the boundaries of the automotive industry in all directions. We are a powerhouse in providing software, inventory, digital, and mobility solutions to our clients with an exciting future of continued growth.
Who You Are:
Qualifications:
Required:
Bachelor's degree in a related discipline and 4 years' experience in a related field. The right candidate could also have a different combination, such as a master's degree and 2 years' experience; a Ph.D. and up to 1 year of experience; or 8 years' experience in a related field
Experience in engineering or EV battery services; preferably in the automotive industry
Exceptional organization skills, time management and attention to detail
Strong technical background required.
Client facing experience and business acumen.
Analytical and problem solving skills
Excellent communication and strong presentation skills
Competitive analysis proficiency
The ability to build internal and external relationships.
Strong project management skills with the ability to organize and monitor interconnected projects
The ability to assess program performance and aim to optimize return on investment (ROI)
Proficient knowledge of MS Office, Sales Force CRM
Onsite required; not remote
About Cox Automotive
At Cox Automotive, people of every background are driven by their passion for mobility, innovation and community. We transform the way the world buys, sells, owns and uses cars, accelerating the industry with global powerhouse brands like Autotrader, Kelley Blue Book, Manheim and more. What's more, we do it all with an emphasis on employee growth and happiness. Drive your future forward and join Cox Automotive today!
About Cox
Cox empowers employees to build a better future and has been doing so for over 120 years. With exciting investments and innovations across transportation, communications, cleantech and healthcare, our family of businesses - which includes Cox Automotive and Cox Communications - is forging a better future for us all. Ready to make your mark? Join us today!
Benefits of working at Cox may include health care insurance (medical, dental, vision), retirement planning (401(k)), and paid days off (sick leave, parental leave, flexible vacation/wellness days, and/or PTO). For more details on what benefits you may be offered, visit our benefits page .
Cox is an Equal Employment Opportunity employer - All qualified applicants/employees will receive consideration for employment without regard to that individual's age, race, color, religion or creed, national origin or ancestry, sex (including pregnancy), sexual orientation, gender, gender identity, physical or mental disability, veteran status, genetic information, ethnicity, citizenship, or any other characteristic protected by law. Cox provides reasonable accommodations when requested by a qualified applicant or employee with disability, unless such accommodations would cause an undue hardship.
Statement to ALL Third-Party Agencies and Similar Organizations: Cox accepts resumes only from agencies with which we formally engage their services. Please do not forward resumes to our applicant tracking system, Cox employees, Cox hiring manager, or send to any Cox facility. Cox is not responsible for any fees or charges associated with unsolicited resumes.
Featured Company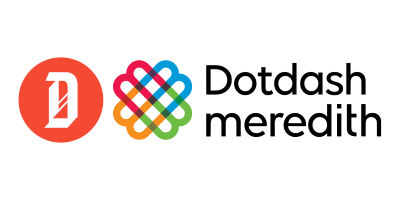 Dotdash brands help people find answers, solve problems, and get inspired.
---