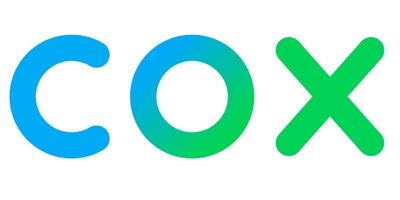 Advertising Sales Associate - Cox Media
Cox Communications, Tulsa, OK, United States
Work at Cox Communications
Duration: Full-Time
---
Advertising Sales Associate- Cox Media Inc

Some people don't even need an energy drink to fuel their day. The passion and drive in their DNA gives them the jump start they need to tackle whatever comes their way. Now, while we'd never deprive you of your favorite caffeinated beverage, we are looking for someone who has that certain combo of ambition and curiosity. We're looking for an Advertising Sales Associate. If you're a driven individual who values community, growth, learning, and work-life balance, then keep reading.

What You'll Do

At Cox Media, we are really passionate about helping businesses of all sizes connect with their customers. We do it through dynamic ad platforms like Streaming TV (Roku, Sling, Amazon TV), YouTube, Google Ads, Digital Audio (Spotify) and future-facing technology. That's where you come in. The Advertising Sales Associate program is designed so you will learn all about the exciting world of marketing, B2B ad sales, key functions in our various departments, and some really valuable skills from some of Cox's strongest mentors. Along the way, we'll look to you to find new clients, take part in things like sales calls and the design of campaigns and presentations.

You'll be guided by the best in the business, and everything you learn will prepare you to step up to the role of Advertising Account Executive, should that be where your passion lies.

Here's what we'll train you how to do...and then count on you to keep doing:

You'll build/maintain great relationships with customers (both internal and external). These customers will help you rock your sales quota. We call that a win/win.

You'll learn all about our products, and then help us develop the advertising campaigns that will help achieve our client's marketing goals. You'll also create customized presentations and proposals and participate in sales pitches. Oh yeah, and the part every sales associate loves: closing the deal. That's all you...with a little help from your friends, of course.

You'll find and pursue your own leads, as well as qualified prospects warmed up by our Business Development Team. You'll also develop relationships by repping Cox at local business networking and charity events.

We'll also count on you to complete our Sales Associate Program structured curriculum- which will help bring you up to speed on the latest industry tools, B2B sales approaches and account relationship management strategies.

What's In It For You?

Let's talk about what you'll gain for all that great work you'll do:

We'll set you up with a base salary and uncapped earning potential. You can expect a 401K with a generous company match, comprehensive healthcare, life and disability benefits, plus other perks, including adoption assistance, pet insurance, free internet and other discounted services from Cox (in certain markets).

We're big on work-life balance, so expect some flexible vacation days, plus seven paid holidays.

Inclusion is one of our top priorities: we want you to bring your authentic self to your work. We believe in mutual respect and honoring who people are...if you feel the same way, you've found the right place. Know that we want you to feel at home...and to help make others feel at home as well.

We know you like to give back to the community, so we make it easy to do so, with a number of employee volunteer opportunities.

If the role of Account Executive feels like a great fit, we're happy to help launch your career on that path. However, if you find you have different aspirations, well, we want you to grow with us...so if a different area of the Cox ecosystem inspires your ambition, let us help you map your way there. You may have guessed by now, but we don't do corporate ladders here. We do jungle gyms. So climb, swing, and explore. Earn an advanced degree, learn a new skill, join a mentoring program. It's all there for you...so let us know how we can help you grow.

Who You Are

You're a gifted communicator, whether you're dealing with a client or colleague one on one, in a team environment, or on your feet leading a presentation. You're curious, and get that listening is a big part of communicating. Even though you're a self-starter, you love working with a team and bring an ego-free air of confidence to your work that fits well with a culture of mutual respect.

You're people-focused, you appreciate having your voice heard and value the input of others. You thrive on a sense of work-community, spending your days with colleagues you love hanging out with. You appreciate flexibility and a workplace that supports it. And, you feel at home in an environment that allows you - even invites you - to learn from your mistakes and grow as you go.

Multiple projects? No sweat. You know how to prioritize to-do's so you can handle the heat. Ambitious deadlines and fast-paced work environments get you jazzed - because it gives you a chance to do what you do best: exceed goals and blow away expectations.

We would love to know that you've got this kind of criteria under your belt if you're going to consider this gig.

• 1+ year of experience in related field (i.e. Marketing, Sales, Sales Support, etc.)

• Proficient use of Microsoft Office (Excel, Word, Outlook, PowerPoint)

• Valid driving license, good driving record and reliable transportation

And while not required, these are definite plusses:

• BS/BA degree in related discipline strongly preferred (Marketing, Business, Communications).

• Solid understanding of marketing principals and applications in business

• Interactive Advertising Bureau Certification and/or Google Ad Words Certified a plus

Who We Are

Cox Communications is a broadband communications and entertainment company, providing advanced digital video, Internet, telephone and home security and automation services over its own nationwide IP network. The third-largest U.S. cable company, Cox serves approximately 6 million residences and businesses. Cox Business is a facilities-based provider of voice, video and data solutions for commercial customers, and Cox Media is a full-service provider of national and local cable spot and digital media advertising.

Cox is known for its pioneering efforts in broadband, voice and commercial services, industry-leading customer care and its outstanding workplaces. For nine years, Cox has been recognized as the top operator for women by Women in Cable Telecommunications; Cox has ranked among DiversityInc's Top 50 Companies for Diversity 11 times. More information about Cox Communications, a wholly owned subsidiary of Cox Enterprises, is available at www.cox.com and www.coxmedia.com

About Cox Communications

Cox Communications is the largest private telecom company in America, serving six million homes and businesses. That's a lot, but we also proudly serve our employees. Our benefits and our award-winning culture are just two of the things that make Cox a coveted place to work. If you're interested in bringing people closer through broadband, smart home tech and more, join Cox Communications today!

About Cox

Cox empowers employees to build a better future and has been doing so for over 120 years. With exciting investments and innovations across transportation, communications, cleantech and healthcare, our family of businesses - which includes Cox Automotive and Cox Communications - is forging a better future for us all. Ready to make your mark? Join us today!

Benefits of working at Cox may include health care insurance (medical, dental, vision), retirement planning (401(k)), and paid days off (sick leave, parental leave, flexible vacation/wellness days, and/or PTO). For more details on what benefits you may be offered, visit our benefits page .

Cox is an Equal Employment Opportunity employer - All qualified applicants/employees will receive consideration for employment without regard to that individual's age, race, color, religion or creed, national origin or ancestry, sex (including pregnancy), sexual orientation, gender, gender identity, physical or mental disability, veteran status, genetic information, ethnicity, citizenship, or any other characteristic protected by law.

Statement to ALL Third-Party Agencies and Similar Organizations: Cox accepts resumes only from agencies with which we formally engage their services. Please do not forward resumes to our applicant tracking system, Cox employees, Cox hiring manager, or send to any Cox facility. Cox is not responsible for any fees or charges associated with unsolicited resumes.
Featured Company
One of the largest broadband communications and video services providers in the United States
---