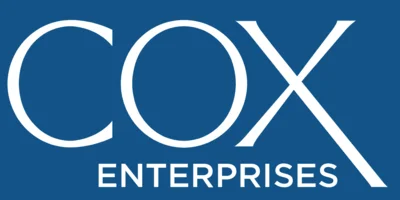 Deputy Managing Editor - Politics
Cox Enterprises, Atlanta, GA, United States
Work at Cox Enterprises
Duration: Full-Time
---
The AJC's mission is to be the most essential and engaging source of news and information for the people of Atlanta, of Georgia and the South. To achieve that mission, we will transform ourselves from a storied daily newspaper into a modern media company. Where reporters, product ninjas, video/audio masters, digital gurus and much more who are delivering work across diverse creative platforms, industries and borders.
The AJC is seeking a Deputy Managing Editor - Politics who has an entrepreneurial spirit and can oversee a major expansion of its politics franchise. Our current award-winning politics team will grow and be the foundation to launch a separate vertical that will serve as the definitive source of information about Georgia politics. This role is highly strategic, able to envision products across multiple platforms, equally quipped for strategy and execution, and can operate on multiple time horizons balancing short term needs and long-term outcomes with ease.
This leader would work with senior editorial leaders to develop our video, podcast, newsletter and events strategies designed to grow the AJC's audience overall and to prepare for the influx of national interest in Georgia politics in 2024. The ideal candidate for this role will be someone who has led teams, shaped products and grown digital audience. To be successful, this role will need to operate with a high degree of trust, partnership and diplomacy. A candidate perfectly suited for this role will be an equal balance of leadership skills, product visionary, and focus to metrics that matter to our business strategy.
This leader would work closely with the senior editor for state government and politics and report to the managing editor for news. This role will:
Drive holistic content strategy for politics franchise. This leader is responsible for the rolled-up view of all strategies so that politics team and other teams/leaders can see how these strategies align and ultimately align to the AJC content strategy.
Drive process to set and assess metrics of success for the strategy. This role will enable the AJC leadership team to assess whether we are delivering value to the politics cohort of users, assign metrics of success, gather around those and make changes based on consumer behavior. This leader is responsible for working closely with the analytics team, growth team and revenue teams to understand what metrics matter by format and by franchise as it relates to conversion and delivery on ad sales goals.
Build timeline across all products that enable long range planning and day to day execution. This leader will facilitate the creation of long-range editorial plans that can be used by Sales teams for planning and sponsorship sales. This leader will facilitate a layered timeline that allows the editorial team and AJC leadership team to understand at a glance how all work, strategies and plans come together. Leads the long-term planning and oversees execution of content strategies to ensure editorial needs are met, audience and subscriptions grow, and revenue and sponsorship opportunities are realized.
Maintains and enhances politics team coverage and culture through:

Providing overall leadership and oversight to politics teams
Partnering with the Politics Senior Editor to set the pace and ambition of the team's newsgathering
Working with senior editor and others to guide best content to present on which platforms
Partnering with senior editor to ensure team members have robust coverage plans that can include newsletters, events, regular audio and video storytelling
Supervising video, audio, and production resources directly or in collaboration with other editorial leadership
Demonstrating leadership skills with an emphasis on respectful inclusion
Education and Skills
Bachelor's degree preferably in journalism, marketing, product management and 10+ years working in news with at least 5 in leadership roles (OR MS + 8 years experience OR Ph.D + 5 years of experience OR 14 years experience with no formal degree)
3+ years working in digital news preferred
Expert knowledge of how an editorial organization operates
Working knowledge of the editorial functions inclusive of various formats (video/audio) and programming
Demonstrated understanding and experience working with metrics
Previous partnership with product and analytics teams
Growth mindset
The ability to guide team to agile practices
Highly flexible
Project management skills
About Cox
Cox empowers employees to build a better future and has been doing so for over 120 years. With exciting investments and innovations across transportation, communications, cleantech and healthcare, our family of businesses - which includes Cox Automotive and Cox Communications - is forging a better future for us all. Ready to make your mark? Join us today!
Benefits of working at Cox may include health care insurance (medical, dental, vision), retirement planning (401(k)), and paid days off (sick leave, parental leave, flexible vacation/wellness days, and/or PTO). For more details on what benefits you may be offered, visit our benefits page .
Cox is an Equal Employment Opportunity employer - All qualified applicants/employees will receive consideration for employment without regard to that individual's age, race, color, religion or creed, national origin or ancestry, sex (including pregnancy), sexual orientation, gender, gender identity, physical or mental disability, veteran status, genetic information, ethnicity, citizenship, or any other characteristic protected by law.
Statement to ALL Third-Party Agencies and Similar Organizations: Cox accepts resumes only from agencies with which we formally engage their services. Please do not forward resumes to our applicant tracking system, Cox employees, Cox hiring manager, or send to any Cox facility. Cox is not responsible for any fees or charges associated with unsolicited resumes.
Featured Company
One of the largest broadband communications and video services providers in the United States
---