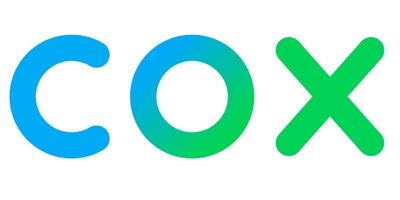 Sales Engineer II - Cox Business
Cox Communications, Macon, GA, United States
Work at Cox Communications
Duration: Full-Time
---
The Cox Business Sales Engineer II consults with and supports the sales team and network operations in selling complex telephony, data, video, wireless, and internet bandwidth solutions to the largest and most complex prospective and existing business customers to ensure that Cox sells and delivers applications that best meet customers needs to educate and consult with customers about how to select and use Cox services effectively to coordinate technical aspects of service delivery with other members of the sales team, Product Management teams and Network Operations/Commercial Engineering to help identify, develop, and implement new products.
The position works independently in the field 50% of the week or more and while at the Cox offices, works in a cubicle at a desk. Most time is spent meeting with and supporting existing customers. Incumbent will use a personal vehicle for extensive local travel (with reimbursement for travel). The role is part of a goal-driven, sales organization with pressure to grow revenue quickly. Incumbent will manage their own schedule. Also works on customers premises.
Primary Responsibilities and Essential Functions
Meets with prospective and existing customers and with other members of the sales team to collect and analyze information required to assess customers communication needs in detail.
Partners with other members of the Sales team and interfaces with customers and vendors to develop Cox Business proposals and associated technical specifications, and respond to RFPs, as needed to ensure their technical integrity.
Designs how the customers network fits with Cox network architecture. Partners with Network Ops/ Commercial Engineering to ensure that design and specifications meet customer needs and to ensure network availability/serviceability before orders are finalized.
Works with product managers and Network Ops/ Commercial Engineering as an active member of product rollout teams to ensure the sales team's understanding of new products and to provide technical feedback to the product team, as appropriate. Works with the test lab to ensure the feasibility of all new/custom products and solutions where applicable.
Develops and delivers technical presentations to internal/external groups as needed.
Supports the sales organization as the technical subject matter expert. Support may include attending sales calls, delivering technical portions of the sales presentation, explaining why Cox's proposed solution is the right one, and negotiating technical aspects of the proposal, as needed. May attend vendor meetings and perform site surveys, as required.
Coordinates internal technical resources necessary to develop sales proposals and sales presentations, and respond to RFPs (e.g., data ops, equipment vendors) on complex, high-end solutions.
Provides technical assistance to customers, other members of the Sales team, and Project Managers to coordinate cutovers to Cox services to ensure a smooth and consistent customer installation experience.
Cultivates consulting relationships with customers, forming relationships at multiple levels to provide appropriate solutions and develop future business opportunities. Meets with customers as needed to review their accounts. Maintains in-depth knowledge of their business and changing technical needs makes changes and solves problems as required. Educates customers.
Monitors network, traffic, and trunk utilization and makes recommendations to ensure optimization of customers voice and data network and identify opportunities for upselling (where capability exists).
Maintains documentation of customers voice and data network, as required.
Attends job-related training to increase knowledge of Cox and competitor telephony, data, and video services/solutions, customer premise equipment, networking, consultation, negotiation, and sales skills attends strategic and/or development meetings with Sales management.
Participates in internal meetings to create product packages, communicate and coordinate sales projects with other internal parties, implement new products, solve problems, and keep up-to-date with information about Cox.
QUALIFICATIONS Minimum
Bachelor's degree in a related discipline and 4 years' experience in a related field.
The right candidate could also have a different combination, such as a master's degree and 2 years' experience; a Ph.D. and up to 1 year of experience; or 8 years' experience in a related field
3 years telecommunications (telephony, data, and video) engineer or sales engineer experience
Valid drivers license, good driving record, reliable transportation
6 months work experience using Windows-based PCs, Microsoft Office
Excellent skill in adaptability, applied learning, building relationships, written communication, industry awareness, expanding and advancing opportunities, formal presentation skills, high impact communication, IP Infrastructure and Convergence, continuous learning, PC skills, reasoning, sustained customer satisfaction, product knowledge and technical acumen, and technical consultation and guiding sales opportunities, in order to work effectively with teams throughout organization.
Preferred
BS/BA in related discipline strongly desired
Experience in telecommunications industry desired
3 years business-to-business outside sales or sales engineer experience
Prefer certification completion of Cisco Certified Network Professional (CCNP) program
Experience designing and configuring multi-cloud and/or hybrid solutions using Microsoft Azure, AWS, and/or Google Cloud Platform (GCP)
#LI-095
About Cox Communications
Cox Communications is the largest private telecom company in America, serving six million homes and businesses. That's a lot, but we also proudly serve our employees. Our benefits and our award-winning culture are just two of the things that make Cox a coveted place to work. If you're interested in bringing people closer through broadband, smart home tech and more, join Cox Communications today!
About Cox
Cox empowers employees to build a better future and has been doing so for over 120 years. With exciting investments and innovations across transportation, communications, cleantech and healthcare, our family of businesses - which includes Cox Automotive and Cox Communications - is forging a better future for us all. Ready to make your mark? Join us today!
Benefits of working at Cox may include health care insurance (medical, dental, vision), retirement planning (401(k)), and paid days off (sick leave, parental leave, flexible vacation/wellness days, and/or PTO). For more details on what benefits you may be offered, visit our benefits page .
Cox is an Equal Employment Opportunity employer - All qualified applicants/employees will receive consideration for employment without regard to that individual's age, race, color, religion or creed, national origin or ancestry, sex (including pregnancy), sexual orientation, gender, gender identity, physical or mental disability, veteran status, genetic information, ethnicity, citizenship, or any other characteristic protected by law.
Statement to ALL Third-Party Agencies and Similar Organizations: Cox accepts resumes only from agencies with which we formally engage their services. Please do not forward resumes to our applicant tracking system, Cox employees, Cox hiring manager, or send to any Cox facility. Cox is not responsible for any fees or charges associated with unsolicited resumes.
Featured Company
We produce and distribute content through some of the world's leading and most valued brands
---