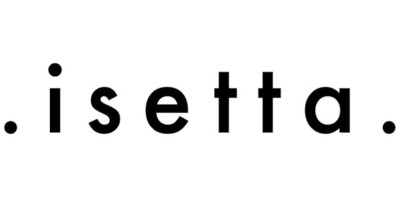 Public Relations Manager, F&B/Home/Design
Isetta Marketing Agency, The New Work Project, 97 N 10th St #2A, Brooklyn, NY 11249
Work at Isetta Marketing Agency
Salary: Competitive salary of $85-110K annually Health benefits stipend / Open enrollment Q2 and Q4 PTO Simple IRA Plan Flexibility on remote work
Salary min: $80,000
Salary max: $110,000
Level: Manager (Supervisor)
Duration: Full-Time
---
Isetta is an integrated marketing consultancy that partners with lifestyle brands to help them tell their stories and optimize their public visibility. Learn more about the company here.
Isetta is seeking a driven Account Manager to join a sharp, fun, and close-knit team to grow and manage CPG and DTC clients with thoughtful and strategic work in media relations, brand positioning, affiliate marketing, and brand partnerships.
Account Manager Responsibilities:
Manage junior staff by reinforcing company values, processes, organization, and day-day-day designated roles
Devise and manage holistic PR campaigns, and positioning projects
Ensures overall health of accounts including team efficiency, response time, interview documents, press release and pitch guidance, consistent and meaningful media results, and strategic account activity
High-level consulting and advising to clients on the topics of earned and owned media
Strengthen existing media relationships and build ongoing, strong relationships with clients, industry, and media contacts
Research, plan, and deliver detailed PR campaigns across all relevant media categories including consumer, trade, and business
Leverage and optimize affiliate relationships to garner e-commerce coverage
Draft and refine client content in many forms for tailored pitching, social media, press releases, etc.
Consistent and strategic tailored pitching against seasonal new cycles, client campaigns and launches, and entrepreneur/business stories with the goal of garnering media coverage
Management and optimization of competitive search results to inform pitch prioritization
Field, thoroughly vet, and upsell media inquiries
Monitor, analyze, and communicate media and social media results — proficiency in Meltwater is preferred
Evaluate opportunities for partnerships to support campaigns
Proactively seek, negotiate and present brand partnerships that optimize media results
Identify thought leaders, celebrities, and influencers for brands
Maintain a keen understanding of the news cycle and external trends and make appropriate recommendations regarding the communication strategy surrounding them
Ideate and develop creative plans for brand campaigns, events, and activations that support objectives
Assemble and disseminate press releases
Exhibit consistent thought-leadership and creative brainstorming with the goal of increasing meaningful exposure for clients
Maintain healthy client relations that build confidence on behalf of the agency
Account Manager Qualities:
Confident analytical thinker
Exceptional writing, editing, and presenting skills
Well-spoken, strong persuasive verbal communicator
Awareness of industry trends and thought-leadership
High emotional intelligence and steady composure under pressure
Proven track record designing and executing successful PR campaigns
Organized, efficient, and driven
Ability to prioritize and plan effectively
Creative, problem solver, and eye for good design and concepts
Really kind and open-minded
Agency or editor level experience preferred, 5-7 years
Candidates with editorial experience in this space as well as direct PR experience will be considered
Benefits:
Competitive salary
Health benefits stipend / Open enrollment Q2 and Q4
PTO
Simple IRA Plan
Flexibility on remote work
Workspace:
The New Work Project
97 N 10th St #2A
Brooklyn, NY 11249
Featured Company

Home of the world's best books.
---