Designer/HTML Producer, Inc.com and Fast Company.c
Posted: 12/17/2003 | Expires: 1/16/2004
Location: New York
Category: Publishing
Role: Other
Level:
Duration: Full Time
Salary Description:
About our companyG+J USA is an industry leader; a growing company with a clear direction. Dan Brewster, our President and CEO, is committed to three core initiatives: Recruit and retain top talent; Invest in our properties and; Diversify editorial content. This mandate has ignited tremendous energy, response and support from employees, readers and advertisers, making G+J USA the most exciting magazine publisher in America.Your tasksThe primary responsibility will be shaping the look and feel of the Fast Company and Inc. Web sites. The person will create all graphical elements, HTML and XHTML creative for all our online products, designing pages and templates for the primary sites, and creating all special sections, from advertiser microsites to HTML newsletters to other online merchandising programs. The position will work closely with editorial, sales, marketing and the IT department.Our requirementsCollege degree in graphic design or related field. At least four years experience in Web design/development. Demonstrated ability to produce quality online creative materials. Must have strong visual design skills and knowledge of layout principles, aesthetic design concepts, Web standards. Proficiency with HTML, XHTML, CSS, Java Script; Extensive PhotoShop and Fireworks skills; Experience with image optimization and with different browser isuses; Search engine optimization and Flash MS skills a plus.Submit application toPlease apply online.
Please click here to apply online.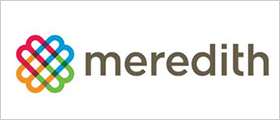 Our cornerstone is knowledge of the home, family, food and lifestyle markets. From that, we have built businesses that serve well-defined audiences, deliver the messages of advertisers, and extend our brand franchises and expertise to related markets.