Research Editor-Child
Posted: 1/12/2004 | Expires: 2/11/2004
Location: New York
Function: Writing & Editing
Specialty: Research
Level:
Duration: Full Time
Salary Description:
About our companyG+J USA is an industry leader; a growing company with a clear direction. Dan Brewster, our President and CEO, is committed to three core initiatives: Recruit and retain top talent; Invest in our properties and; Diversify editorial content. This mandate has ignited tremendous energy, response and support from employees, readers and advertisers, making G+J USA the most exciting magazine publisher in America.Your tasksChild magazine, an award-winning monthly publication, is seeking a Research Editor who will be responsible for researching the facts in every article to maintain the accuracy and integrity of the magazine. Will also provide additonal research assistance to editors.Our requirementsRequirements include 2-5 years previous experience fact checking and researching, good organizational skills and attention to detail, and familiarity with Lexus Nexus and QPS a plus.Thank you for your interest in Gruner + Jahr USA Publishing.
Please click here to apply online.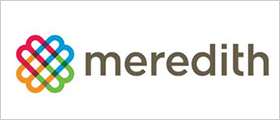 Our cornerstone is knowledge of the home, family, food and lifestyle markets. From that, we have built businesses that serve well-defined audiences, deliver the messages of advertisers, and extend our brand franchises and expertise to related markets.