Managing Director, Fast Company.com/Inc.com
Posted: 1/13/2004 | Expires: 2/12/2004
Location: New York
Function: Writing & Editing
Specialty: Operations
Level:
Duration: Full Time
Salary Description:
About our companyG+J USA is an industry leader; a growing company with a clear direction. Dan Brewster, our President and CEO, is committed to three core initiatives: Recruit and retain top talent; Invest in our properties and; Diversify editorial content. This mandate has ignited tremendous energy, response and support from employees, readers and advertisers, making G+J USA the most exciting magazine publisher in America.Your tasksThe Managing Director will be responsible for running the online operations of Fast Company and Inc. magazines, including developing and executing the business and editorial strategy, pursuing and closing alliances and partnerships with third parties, developing traffic, building magazine circulation and overseeing sales. The individual will be in charge of the financial profitability of the Web sites and will work closely with editorial, advertising sales, the business office, consumer marketing and IT. The position needs an individual who can oversee all facets of the strategy and business needs of the Web sites, while understanding the underlying technology, being closely involved in sales, in addition to overseeing the editorial direction of both titles' sites.Our requirementsThe position requires a college degree with a MBA preferred. At least five years of demonstrated success in strategy development/execution and general management with a major branded Web site is essential. Proven track record in developing new revenue channels and in overseeing editorial content. Strong technical competency required with knowledge of XTML, HTML and familiarity with capabilitites of major design and graphics applications and search engine applications.Submit application toPlease apply online.Thank you for your interest in Gruner + Jahr USA Publishing.
Please click here to apply online.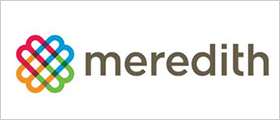 Our cornerstone is knowledge of the home, family, food and lifestyle markets. From that, we have built businesses that serve well-defined audiences, deliver the messages of advertisers, and extend our brand franchises and expertise to related markets.