Associate Art Director-Child
Posted: 1/30/2004 | Expires: 2/29/2004
Location: New York
Category: Publishing
Role: Art Director
Level:
Duration: Full Time
Salary Description:
About our companyG+J USA is an industry leader; a growing company committed to three core initiatives: Recruit and retain top talent; invest in our properties and; diversify editorial content. This mandate has ignited tremendous energy, response and support from employees, readers and advertisers, making G+J USA the most exciting magazine publisher in America.Your tasksChild magazine is looking for an Associate Art Director to join a very talented, award-winning design team. The incoming Associate will contribute creatively to build upon a magazine that places a high value on beautiful design, photography, and illustration, within a smart, sophisticated editorial book.Our requirementsOur ideal candidate must possess 3-5 year's experience in editorial design, with a fluency in all of the requisite graphic programs (including QPS).Thank you for your interest in Gruner + Jahr USA Publishing.
Please click here to apply online.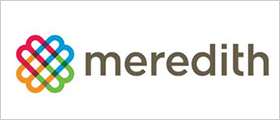 Our cornerstone is knowledge of the home, family, food and lifestyle markets. From that, we have built businesses that serve well-defined audiences, deliver the messages of advertisers, and extend our brand franchises and expertise to related markets.