Assistant to the Editor in Chief, YM Magazine
Posted: 3/9/2004 | Expires: 4/8/2004
Location: New York
Category: Publishing
Role: Other
Level:
Duration: Full Time
Salary Description:
About our companyNamed one of the best media companies to work for , G+J USA is an industry leader; a growing company committed to three core initiatives: Recruit and retain top talent; invest in our properties and; diversify editorial content. This mandate has ignited tremendous energy, response and support from employees, readers and advertisers, making G+J USA the most exciting magazine publisher in America.Your tasksThe position is responsible for the administrative support of the editor in chief and some of her top editorial staff. Responsibilities include: Basic administrative duties; Scheduling departmental meetings and appointments; Travel arrangements; Inputting T&E; Additional projects as assigned.Our requirementsCandidates must have already graduated from college. Excellent communication skills. Ability to handle numerous projects in a timely manner; Facility with computers, MACs and PCs and with software including Microsoft Office; Quark; PeopleSoft a plus; Interest in teen journalism.Submit application toPlease apply online.
Please click here to apply online.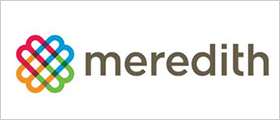 Our cornerstone is knowledge of the home, family, food and lifestyle markets. From that, we have built businesses that serve well-defined audiences, deliver the messages of advertisers, and extend our brand franchises and expertise to related markets.