Online Marketing Associate
Posted: 12/29/2010 | Expires: 1/28/2011
Location: New York Category: Digital Media, Marketing, Social Media Role: Level: Duration: Full Time Salary Description:
The Online Marketing Associate is responsible for helping to communicate the mediabistro.com marketing message to our growing membership of media professionals, connecting them to opportunities and to each other. Our overall marketing goals are 1) to strengthen our long-term relationship with our current community and promote our career development products to them, and 2) to build a new audience.This position calls for an impressive mix of creative and analytic abilities. As one of the primary copywriters for the company, the Online Marketing Associate maintains the mediabistro.com voice and attitude: accessible, helpful, and fun. The Online Marketing Associate is also responsible for analyzing the results of marketing efforts and proposing improvements based on data findings. Responsibilities:- Create targeted marketing campaigns and materials, including email, advertising, content, and print collateral- Track results of marketing efforts and use data to produce actionable insights that improve results- Write copy for email newsletters, ads and other materials - Send frequent mass emails: gather lists in Access, write notes, and send with mailing program- Contribute to evolving social media, mobile, interactive media, and niche group outreach efforts- Assist with related projects as neededQualifications: - 1-3 years experience in online marketing, including email, advertising, social media, and content-based marketing- Outstanding writing, editing, creative, and analytic skills- Familiarity with html, blogging platforms like WordPress, Microsoft Access, and social media tools- Familiarity with SEO, SEM, and web analytics- Intellectual curiosity, the ability to solve problems, and a collegial spirit- Four year degree or higher.Interested candidates should email resume, cover letter and writing sample in one file.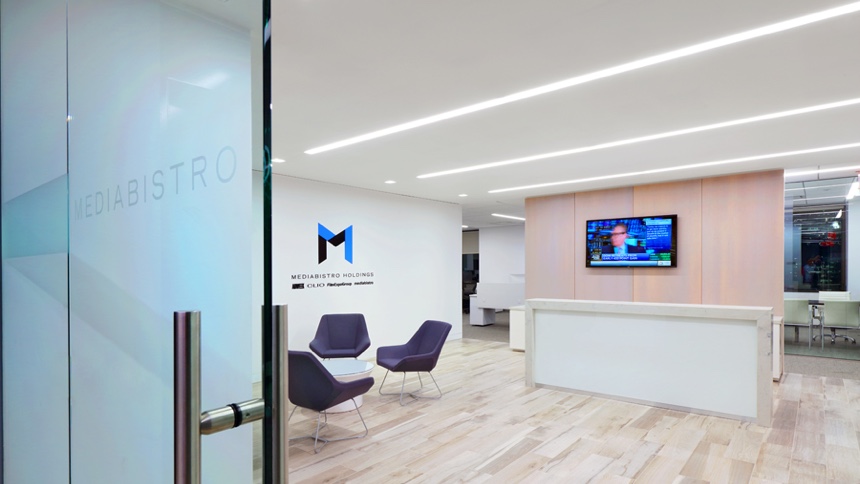 Mediabistro Holdings, LLC. is a group of industry-leading brands committed to excellence in, and the advancement of, the media and creative businesses globally. Formed in 2015, it consists of Adweek, The CLIO Awards, Mediabistro and Film Expo Group.