Event Marketing Manager
Posted: 5/26/2011 | Expires: 6/25/2011
Location: New York Category: Digital Media, Marketing, Social Media, Other Role: Level: Duration: Full Time Salary Description:
mediabistro.com is seeking a talented and experienced marketing professional to take the lead in marketing our conferences and expositions in our Events division. This person is someone who thrives in a fast-paced, cutting-edge environment, and will manage all strategy and execution for events, conferences and trade show attendee marketing. The ideal candidate has strong skills in sponsorship marketing / lead generation and social media, partnership marketing, and event operations, This position is based in our midtown Manhattan office, and is an exciting opportunity for an individual who is passionate about all aspects of marketing and who closely follows emerging social media topics and trends.Responsibilities: -Develop and implement a comprehensive sales and marketing plan for the department and oversee all sales and marketing efforts including outbound marketing and communications, brand strategy and creative design-Oversee sponsorship marketing and lead generation; manage list building and create and execute on campaigns to potential sponsors and exhibitors-Manage ongoing outreach efforts with heavy focus on social media engagement, but also including brochure mailings, email blasts, and advertising -Handle all management of media: Invite and manage media attendance at conferences, including setting up interviews between speakers, sponsors, and press; track coverage-Research and establish partnerships with leading publications, websites, associations and blogs in related fields to promote conferences-Develop sales and marketing materials, e.g., brochure design, events website; Write copy for banner ads, email promotions, text ads, sponsored blog posts, etc.-Assist with partnerships and social media efforts supporting other areas of mediabistro.com, and provide marketing support for the sales teamQualifications:-3 or more years experience in event and conference marketing-3 or more years experience in market segmentation and an analytic approach to measuring the success of marketing campaigns-3 or more years experience in database and email marketing-Experience using social media as a tool to market events-Familiarity with SEO and SEM-HTML experience strongly preferred -Ability to travel monthly-Prior experience in either B2B or B2C marketing / sales is preferred-Prior experience with online conference registration tools is preferred-Excellent written/verbal communication, negotiation, and interpersonal skills-Strong attention to detail-Bachelors degree, preferably in marketingInterested candidates should send resume and cover letter, including salary requirements.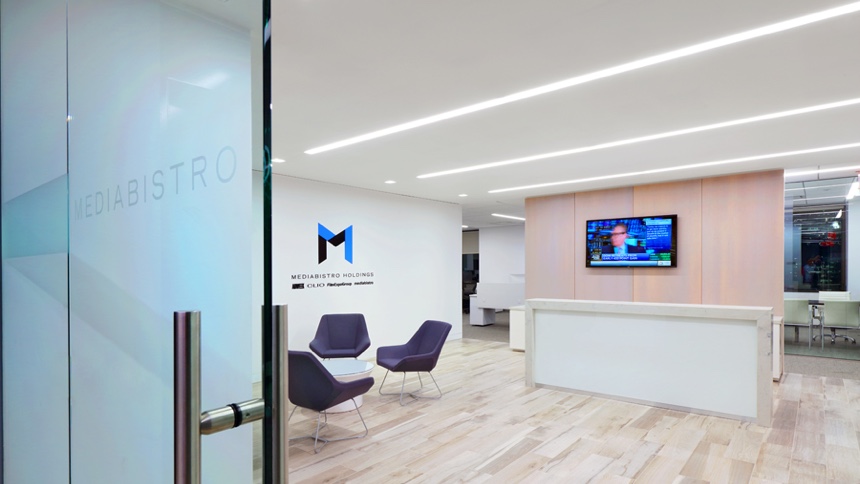 Mediabistro Holdings, LLC. is a group of industry-leading brands committed to excellence in, and the advancement of, the media and creative businesses globally. Formed in 2015, it consists of Adweek, The CLIO Awards, Mediabistro and Film Expo Group.